DeSantis's Attack on AP, SAT & College Board Creates Uncertain Future for FL High Schoolers
Civil rights activists, religious leaders, students, parents held a rally Wednesday over AP African American studies course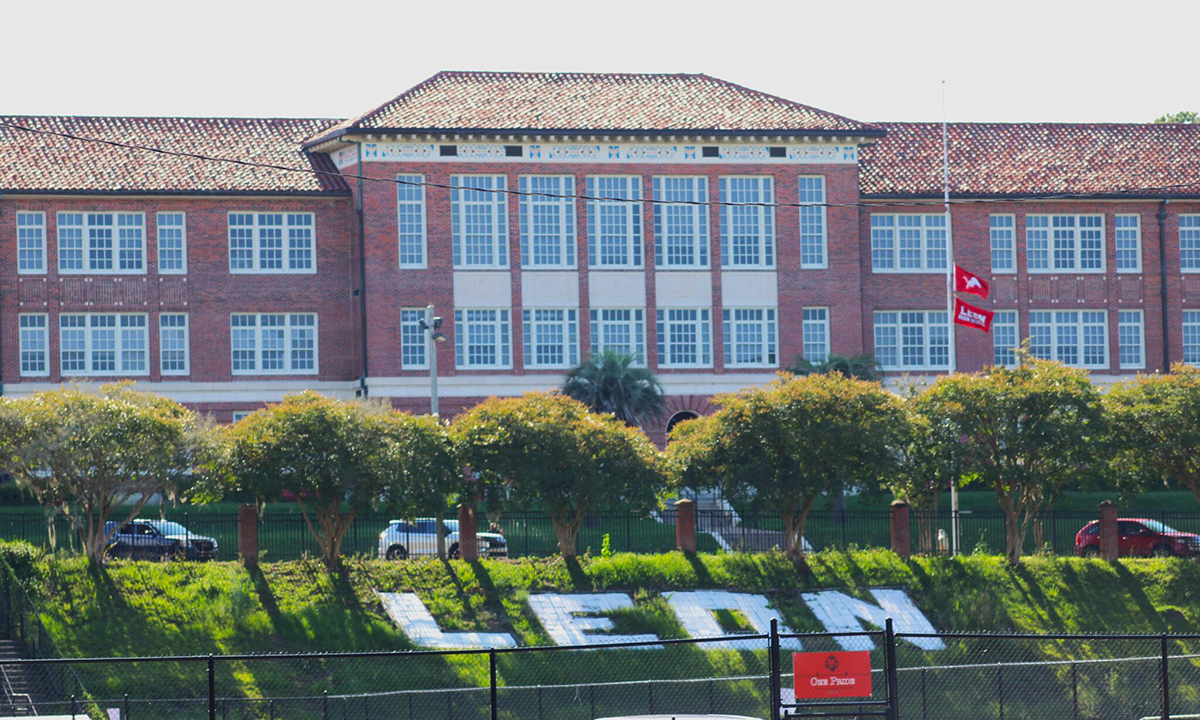 Get stories like these delivered straight to your inbox. Sign up for The 74 Newsletter
As Gov. Ron DeSantis continues to chastise the century-old College Board and its related programs — from honors-level Advanced Placement courses to college entrance exams — eliminating those activities could create a dramatically different school experience for Florida high schoolers.
In just 2022, nearly 200,000 students in Florida took the college entrance exam called the SAT, and tens of thousands of high school students have participated in Advanced Placement courses that could lead to earning college credits ahead of schedule.
If those programs are eliminated in Florida public high schools, it's not clear how families would react if DeSantis makes changes. The debacle arose last month over an AP African American studies course that has become a national controversy.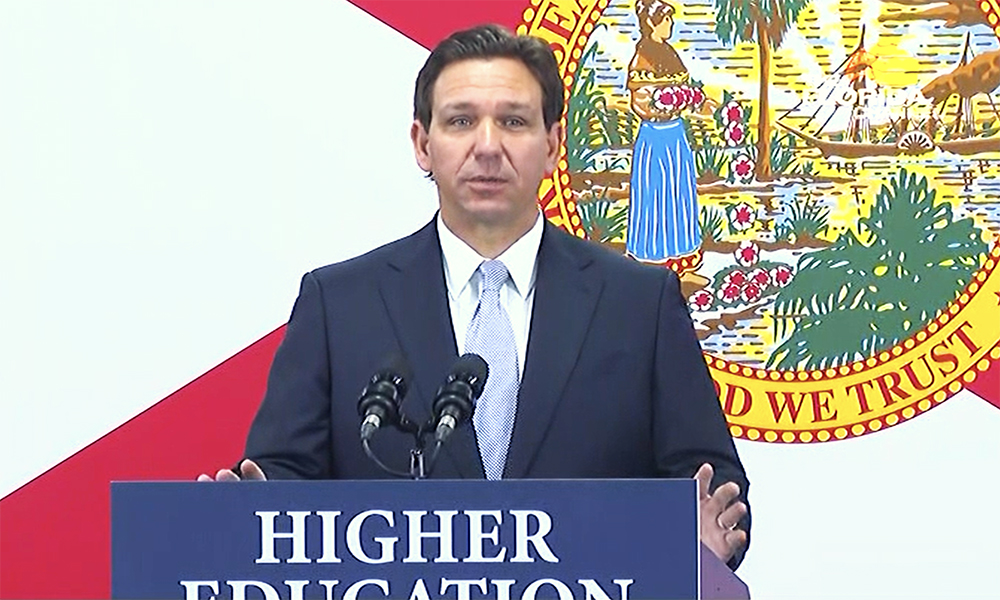 DeSantis reiterated his skepticism of the College Board at a press conference Tuesday while responding to  media questions. He said that high school students should still be able to earn college credits, but the Florida Legislature may look into other vendors.
"Are there other people that provide services? Turns out there are. IB courses, they're actually more rigorous than AP, and the colleges accept it. You have the Cambridge, which is also more rigorous," DeSantis claimed at the press conference in Jacksonville. He did not provide any data or metric for comparisons.
DeSantis is referring to International Baccalaureate (also known as the IB program) and the Cambridge  Assessment. He did not provide information about those other two programs.
In addition, Florida also offers what's called dual-enrollment courses, which allow high school students to take a college-level course at their own schools or at a community college.
It's not clear how well any of these programs would serve as a replacement for AP courses.
DeSantis continued: "So, Florida students are going to have that ability (to earn college credit). That is not going to be diminished. In fact, we're going to continue to expand it. But it's not clear to me that this particular operator is the one that's going to need to be used in the future.
"So college credit: yes. Having that available to everyone: absolutely. Does it have to be done by the College Board? Or, can we utilize some of these other providers — who I think have a really, really strong track record. So I don't think anyone should be concerned about, somehow, our high schoolers not having opportunities for that. They absolutely will. I just think it's a matter of what's the best way to do it," DeSantis said.
Currently, not every student takes AP classes in public high schools. And not every school provides an IB or Cambridge program.
American Federation of Teachers President Randi Weingarten issued a statement Tuesday after DeSantis threatened Florida students and families with the elimination of all Advanced Placement classes:
"AP classes have become an avenue for American students to get a head start to college. They provide enrichment and rigor and engage the curiosity and ambition of the young scholars who choose to enroll. Threatening to ban all AP courses because the governor is in a political spat with the College Board is the behavior of a bully, not a statesman. Gov. DeSantis has chosen to put his political ambitions over the aspirations of Florida's students—ironically, in the same state that, to date, has incentivized educators to teach AP.
"The alternatives floated by DeSantis—the International Baccalaureate and Cambridge Assessment— don't provide the same breadth of course offerings and are not widely accepted by other colleges and universities. As a former AP government teacher, I would hope he would stop these threats and uphold his duty to help children, not ransom their hopes and dreams for a better life."
The rift between the DeSantis administration and the College Board started over a new AP African American studies course. The Florida Department of Education rejected the course, according to a letter sent to the College Board in mid-January, causing a nationwide outcry and concerns that the move diminishes the importance of Black history and Black culture.
"As presented, the content of this course is inexplicably contrary to Florida law and significantly lacks educational value," the Jan. 12 letter said.
The College Board has since pushed back against the department's comments on the African American studies course, calling it "slander" in a lengthy statement on Feb. 11.
Meanwhile, Democratic Sen. Shevrin Jones hosted a rally Wednesday morning and a press conference about the governor's comments regarding AP African American studies. Jones represents part of Miami-Dade County.
He was joined by civil rights activist Al Sharpton, a handful of religious leaders, students and parents to discuss the DeSantis's administration rejection of the AP course.
Here is some data for readers, which was not included during DeSantis's press conference.
As to Advanced Placement courses:
According to a College Board report from April 2022 on data from the year prior, there were 2,548,228 students who took at least one AP exam in 2021 across the United States. Because many students take multiple AP courses at a time, the College Board reports that there were 4.5 million AP exams taken in 2021 in a variety of course options.
In terms of the SAT college entrance exam:
In 2022, there were 190,427 Florida students who took the SAT, according to data from the College Board.
The data refers to what the College Board calls "readiness benchmarks" which means a "section score associated with a 75% chance of earning at least a C in first-semester, credit-bearing, college-level courses" in either math or English and writing courses.
In Florida, only 31 percent of students who took the SAT in 2022 met the benchmark score for the math portion of the exam and 59 percent met the benchmark for the Reading and Writing portion.
But compare that to the 1.7 million students who took the SAT nationally in 2022. Of the 1.7 million, 45 percent of students met the math benchmark score, and 65 percent met the benchmark score for the Reading and Writing portion.
Florida Phoenix is part of States Newsroom, a network of news bureaus supported by grants and a coalition of donors as a 501c(3) public charity. Florida Phoenix maintains editorial independence. Contact Editor Diane Rado for questions: info@floridaphoenix.com. Follow Florida Phoenix on Facebook and Twitter.
Get stories like these delivered straight to your inbox. Sign up for The 74 Newsletter