Denver, Texas, NYC: Meet the 3 Finalists for This Year's $250,000 Broad Prize for Public Charter Schools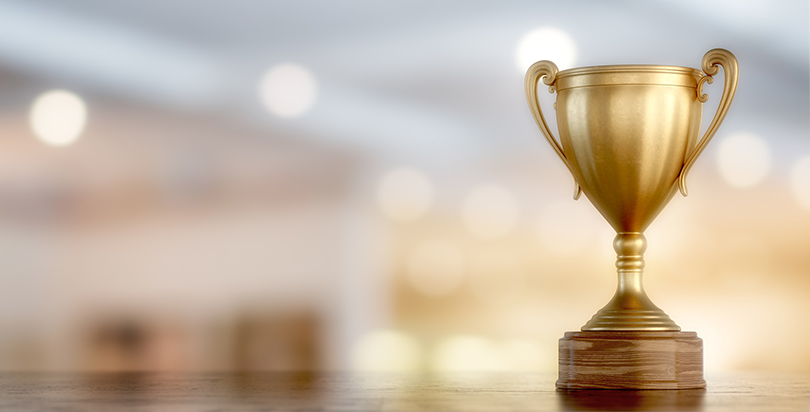 See our full coverage of National Charter Schools Week
Three finalists were named Monday for the Broad Prize for Public Charter Schools, an annual competition that will net one winner $250,000 for college-readiness efforts including scholarships and campus visits.
The finalists are DSST Public Schools of Denver, Colorado; Texas's Harmony Public Schools; and Success Academy Charter Schools of New York City. The Eli and Edythe Broad Foundation funds the prize, which will be presented by the National Alliance for Public Charter Schools on June 12 at the National Charter Schools Conference in Washington, D.C.
"The National Alliance is thrilled to honor DSST, Harmony, and Success as the country's top large charter school networks. The best practices that these three school systems are implementing can be successful across public schools, charter or district," Nina Rees, alliance president and CEO, said in a media release. "We hope that by shining a spotlight on the Broad Prize finalists, other schools can see what is possible for their students."
The finalists were selected from among 39 candidates by a 10-person review board that included John King, president and CEO of The Education Trust and former education secretary under President Barack Obama; Frederick Hess, director of education policy studies at the American Enterprise Institute; and Jane Hannaway, a Georgetown University professor and American Institutes of Research fellow.
This was the first year of eligibility for DSST, a network of 12 schools serving nearly 5,000 students, 69 percent of whom are low-income and 75 percent of whom are students of color. DSST runs four of the five top public high schools and five of the top eight public middle schools in the city, according to Denver's 2016 School Performance Framework.
DSST CEO Bill Kurtz said it was a "great surprise" to be recognized as a finalist, adding that while college readiness is core to the network's mission, school officials haven't contemplated yet how they'd spend the prize money.
"To be singled out in this way is a great testament to our team, our students, and our families," Kurtz said. "It's great to be recognized in this way."
Harmony, a system of 48 K-12 college-preparatory STEM schools, is a finalist for the first time.
The second-largest charter management organization in the country, serving 30,500 students, Harmony has a population that is 51 percent Hispanic, 19 percent African-American and 59 percent low-income. In 2015, Harmony Public Schools' black, Latino, and low-income students graduated at higher percentages than the state average.
Winning the prize, Harmony CEO Soner Tarim told The 74, would allow the network to better prepare its seniors for college. "First and foremost, there are so many kids who are not able to pay for their AP courses," he said. "We want to distribute the money so those students are able to take those courses."
Success Academy Charter Schools, the largest public charter school network in New York City, was a finalist last year as well. With 41 elementary, middle, and high schools serving 14,000 students, Success Academy has a population that is 76 percent low-income and 93 percent African-American or Hispanic. In 2016, all Success Academy elementary and middle schools were in the top 10 percent of schools in New York state for advanced academic performance in English, math, and science.
"This recognition is particularly meaningful because we are hiring hundreds of teachers and school staff — to open more schools and meet parent demand. Thus, more people will see Success as a force for change and innovation, and a great place to work," spokeswoman Nicole Sizemore said in a statement.
Nonprofit charter school organizations eligible for the award, now in its fifth year, must operate at least five schools and enroll at least 2,500 students. A third of those students must be of color, and 40 percent must be eligible for free or reduced-price lunch. The 2016 prize went to IDEA Public Schools of Texas.
In making its selections, the review board relied on an analysis by the American Institutes for Research, which considered student outcomes, college readiness indicators, and student demographics, among other factors.
Disclosure: The National Alliance for Public Charter Schools and The 74 receive funding from The Eli and Edythe Broad Foundation, the Bill and Melinda Gates Foundation, The Doris & Donald Fisher Fund, the William E. Simon Foundation, and the Walton Family Foundation. Campbell Brown, The 74's co-founder, sits on Success Academy's board of directors.
---
---
Get stories like these delivered straight to your inbox. Sign up for The 74 Newsletter