Dems Highlight Plight of DACA Recipients — Including Rhodes Scholar — but GOP Says Fix Must Come With Border Enforcement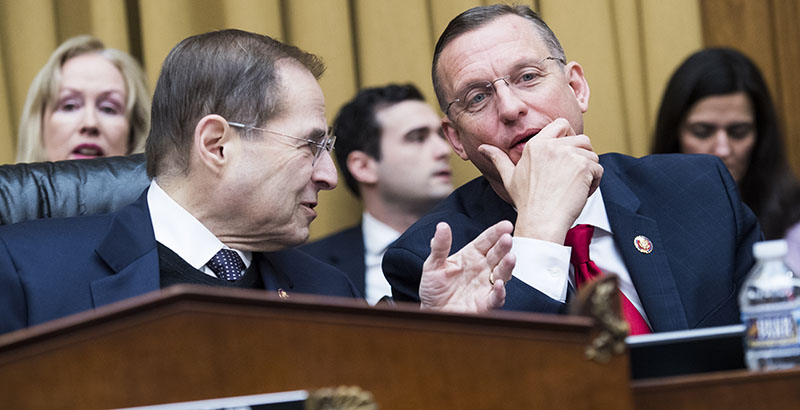 House Democrats used a hearing Wednesday to draw attention to the plight of Dreamers and make the case for legislation offering them long-term legal protections, but a partisan issue highlighted during the meeting — whether to join those protections with increased border security and immigration enforcement — showed just how difficult a final legislative solution will be.
House Democrats will reintroduce the so-called Dream Act, which would provide permanent legal protections and a path to citizenship for those young people, often called Dreamers, on March 12. It will also include long-term protections for recipients of other temporary legal immigration programs, Roll Call reported.
The Trump administration in September 2017 ended an Obama-era program, Deferred Action for Childhood Arrivals, that granted work permits and reprieve from deportation to the Dreamers, about 800,000 people who were brought to the country as young children. The program has been the subject of several lawsuits; at least three are currently pending before the Supreme Court, which has not said if it will accept any of them.
Many of the witnesses at the House Judiciary Committee hearing were DACA recipients who have gone on to graduate from college.
Yazmin Irazoqui-Ruiz came to the U.S. from Mexico when she was 3. She described her family's move from Arizona to New Mexico after discovering she and her twin sister weren't eligible for state aid to attend college despite their exemplary academic performance.
She's now a third-year medical student at the University of New Mexico. She's started applying for residency programs, but, because her DACA permit expires at the end of the year, hospitals might not offer her a position when her permission to work legally expires so soon, she said.
Jin Park, who came to New York City from South Korea with his parents at age 7, "was always aware on some level that I was different," he said.
He's since graduated from Harvard and was awarded the prestigious Rhodes Scholarship to study in the United Kingdom. But because regulations that once permitted DACA recipients to travel internationally for set reasons, including education, have been revoked, there's no guarantee he can come home if he leaves, Park said.
"No matter how hard I work or what I achieve, I never know if I'll have a place" in America until the issue is permanently settled, he said.
Though Republicans expressed sympathy for the young people's plight and said a permanent solution is necessary, they were adamant that it include robust border security and immigration enforcement.
Rep. Doug Collins, ranking Republican on the Judiciary Committee, said that while a bill without those provisions could get through the Democratic-controlled House, its progress would stall in a Republican-led Senate, and President Trump wouldn't sign it.
"Simply putting something forward that will die as soon as it's voted out of the House is not a fix," Collins said.
The bill will "self-destruct the moment it leaves the House of Representatives," Rep. Tom McClintock, Republican of California, said.
Democrats and DACA recipients have been unwilling to trade an extension of the program for more border security, including during the lengthy government shutdown at the beginning of the year.
Democrats on the committee said action should be taken on issues where there is wide agreement, like protecting DACA recipients.
"We should not be stymied by the inability to do everything," Rep. Zoe Lofgren, Democrat of California, said. "Let's not let the perfect be the enemy of the good. Let's make progress, finally, on this important issue that faces our country."
Get stories like these delivered straight to your inbox. Sign up for The 74 Newsletter