Democratic Lawmakers Demand Student Surveillance Companies Outline Business Practices, Warn the Security Tools May Compound 'Risk of Harm for Students'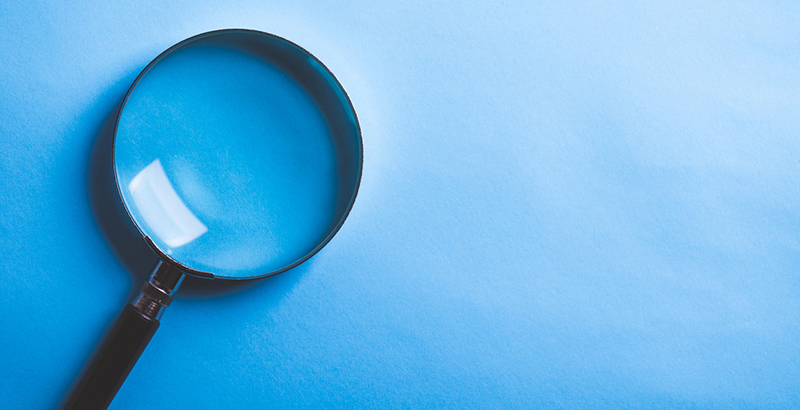 Support The 74's year-end campaign. Make a tax-exempt donation now.
Updated, Oct. 5
A group of Democratic lawmakers has demanded that several education technology companies that monitor children online explain their business practices, arguing that around-the-clock digital surveillance demonstrates "a clear invasion of student privacy, particularly when students and families are unable to opt out."
In four letters to company executives last week, Democratic Sens. Elizabeth Warren, Ed Markey and Richard Blumenthal asked them to explain steps they're taking to ensure the tools aren't "unfairly targeting students and perpetuating discriminatory biases," and comply with federal laws. The letters went to executives at Gaggle, Securly, GoGuardian and Bark Technologies, each of which use artificial intelligence to analyze students' online activities and identify behaviors they believe could be harmful.
"Education technology companies have developed software that are advertised to protect student safety, but may instead be surveilling students inappropriately, compounding racial disparities in school discipline and draining resources from more effective student supports," the lawmakers wrote in the letters. Though the tools are marketed as student safety solutions — and grew rapidly as schools shifted to remote learning during the pandemic — there's a dearth of research to suggest they're effective. Some critics, including the lawmakers, argue they may do more harm than good. "The use of these tools may break down trust within schools, prevent students from accessing critical health information and discourage students from reaching out to adults for help, potentially increasing the risk of harm for students," the senators wrote.
The letters cited a recent investigation by The 74, which outlined how Gaggle's AI-driven surveillance tool and human content moderators subject children to relentless digital surveillance long after classes end for the day, including on weekends, holidays, late at night and over the summer. In Minneapolis, the company notified school security when it identified students who made references to suicide, self-harm and violence. But it also analyzed students' classroom assignments, journal entries, chats with friends and fictional stories.
Each of the companies offer differing levels of remote student surveillance. Gaggle, for example, analyzes emails, chat messages and digital files on students' school-issued Google and Microsoft accounts. Other services include students' social media accounts and web browsing history, among other activities.
The letters were particularly critical of the tools' capacity to track student behaviors 24/7 — including when students are at home — and their ability to monitor students on their personal devices in some cases.
Schools' use of digital monitoring tools has become commonplace in recent years. More than 80 percent of teachers reported using the tools, according to a recent survey by the Center for Democracy and Technology. Among those who participated in the survey, nearly a third reported that they monitor student activity at all hours of the day and just a quarter said it was limited to school hours.
"Because of the lack of transparency, many students and families are unaware that nearly all of their children's online behavior is being tracked," according to the letters. "When students and families are aware, they are often unable to opt out because school-issued devices are given to students with the software already installed, and many students rely on these devices for remote or at-home learning."
A Securly spokesperson said in an email the company is "reviewing the correspondence received" by the lawmakers and is in the process of responding to their requests for information. He said the company is "deeply committed to continuously evolving our technology" to help schools protect students online. A Gaggle spokesperson said the company appreciates the lawmakers' interest in learning how the tool "serves as an early warning system to help school districts prevent tragedies such as suicide, acts of violence, child pornography and other dangerous situations." A GoGuardian spokesman said the company cares "deeply about keeping students safe and protecting their privacy."
Bark officials didn't respond to requests for comment.
The Clinton-era Children's Internet Protection Act, passed in 2000, requires schools to filter and monitor students' internet use to ensure they aren't accessing material that is "harmful to minors," such as pornography. Student privacy advocates have long argued that a newer generation of AI-driven tools go beyond the law's scope and have urged federal officials to clarify its requirements. The law includes a disclaimer noting that it does not "require the tracking of internet use by any identifiable minor or adult user." It "remains an open question" as to whether schools' use of digital tools to monitor students at home violates Fourth Amendment protections against unreasonable searches and seizures, according to a report released last week by the Future of Privacy Forum.
In their letters, senators highlighted how digital surveillance tools could perpetuate several educational inequities. For example, the tools could have a disproportionate impact on students of color and further uphold longstanding racial disparities in student discipline.
"School disciplinary measures have a long history of disproportionately targeting students of color, who face substantially more punitive discipline than their white peers for equivalent offenses," according to the letters. "These disciplinary records, even when students are cleared, may have life-long harmful consequences for students."
Meanwhile, the tools may have a larger impact on low-income students who rely on school technology to access the internet than those who can afford personal computers. Elizabeth Laird, the director of equity in civic technology at the Center for Democracy and Technology, said their research "revealed a worrisome lack of transparency" around how these educational technology companies track students online and how schools rely on their tools.
"Responses to this letter will help shine a light on these tools and strategies to mitigate the risks to students, especially those who are most reliant on school-issued devices," she said in an email.
Support The 74's year-end campaign. Make a tax-exempt donation now.