DeGrow: Resistance to DeVos Has Obscured the True Record of Michigan's Strong Charter Schools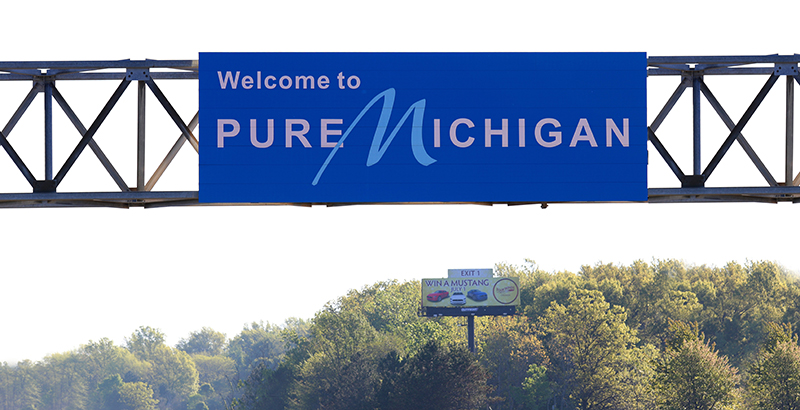 Michigan's public charter schools are feeling the heat, while the truth of how they operate and perform is getting much less light. An honest and fair look at the evidence shows that the growing political antagonism they face is unfounded.
Charter leaders and supporters can see clearly that a shift in power in state government would likely launch a wave of new unfounded attacks. Gone are the days of benign rhetoric and policies that recognized public charter schools as effective lifelines for many underserved children. The spirit of an Obama administration that smiled upon charters has been replaced by a virtual litmus test of partisan opposition to anything that challenges the entrenched dominant public education system.
Pro-school-choice Secretary of Education Betsy DeVos has become a flashpoint for partisan hatred. Her opponents have spun a tale about public charter schools in her home state that conveniently serves their desired ends, regardless of what data and experience show. There are problems and challenges, to be sure, but there is no reason to believe that students would benefit from losing options and being forced back into low-performing district schools.
Repeating the myth that the state's charter schools are loosely regulated will not offer any hope of making these schools more effective. While running to serve as Michigan's governor, Democrat Gretchen Whitmer has publicly pushed proposals for charters that sound high-minded but clash with reality. For instance, her campaign plan calls for requiring charters to accept all students and hire state-certified teachers — things they already do.
In the name of improving education, Whitmer also wants all public schools, charters included, to face the same standards of accountability for performance and to apply strict conflict-of-interest requirements on their board members. But charter schools are already ahead of conventional districts in these areas. Unlike other public schools, they face threats of closure for consistent failure and cannot let someone with financial conflicts serve as a board member.
While they operate under nearly all the same state and federal regulations as district schools, most Michigan charter schools get a bigger bang for the buck. A first-of-its-kind analysis produced by the Mackinac Center for Public Policy showed that the typical Michigan charter school is 32 percent more cost-effective than neighboring district schools – mostly because charters receive less funding per student. The contrast in Detroit, where charters are most popular, is even starker. We estimated that the long-term education value of every dollar spent by a Detroit charter is more than double that of a dollar spent by the local district.
This analysis, like the well-known CREDO studies, accounted for student demographics. The 2013 statewide CREDO study found that the average charter student received an extra two or more months of learning in math and English language arts. A 2015 study found a very similar positive impact just within Detroit. Of 41 urban communities analyzed, CREDO rated the Motor City as one of four in the country that "provide essential examples of school-level and system-level commitments to quality that can serve as models to other communities."
Yet too often, journalists and critics turn to analyses based on raw achievement scores, such as a 2016 report from Ed Trust–Midwest. This approach creates a faulty comparison by ignoring the strong connection between student poverty and test scores. Michigan charters rank in the bottom half of raw achievement results. That sounds like a fatal blow to their case until you realize that 3 out of 4 charter school students are eligible for federal lunch subsidies, while less than half of their conventional-school counterparts are.
Meanwhile, more rigorous research tends to get left in the dark. A new University of Michigan study found that 48 public charter schools affiliated with the National Heritage Academies management company yielded solid, statistically significant improvements in student math achievement. Results for reading were positive, but researchers were less certain that attending a charter school made the difference.
Still, no other state has lost more ground on national math and reading tests in recent years than Michigan. A host of factors may be to blame; there is no evidence that charters, which serve about one-tenth of the state's public school students, have played any role. In fact, since 2009, the same testing data show that Michigan's lower-income charter school population has made up most or all of the math and reading achievement gap with its counterpart in conventional schools.
It's not just objective evidence that suggests parents on average have made better choices. Families know what they are looking for. Among the 1,400 Michigan charter school parents recently surveyed by the Mackinac Center, the most popular reason for exiting the assigned school for a charter was a desire for stronger academics. A frequent but overlooked reason is that many families want to try a different kind of educational program or evade bullying or harmful distractions.
And they are highly satisfied in doing so. More than 9 out of 10 recommend choice to other parents, and 85 percent give an A or B letter grade to their new charter school.
The gains charter schools have achieved still leave room for improvement, and it cannot be denied that school systems, especially in Michigan's urban communities, face tremendous challenges. But a full look at the available data, backed by the opinions of those who benefit directly, should turn politicians from scapegoating the choices families have made to finding ways to make more and better choices available.
Ben DeGrow is director of education policy for the Mackinac Center for Public Policy, an educational and research organization based in Midland, Mich.
Get stories like these delivered straight to your inbox. Sign up for The 74 Newsletter