Dear Adult Leaders: My District Could Have Avoided a Surge in Coronavirus Cases — Add a Youth Seat on Community Boards to Give Young People a Say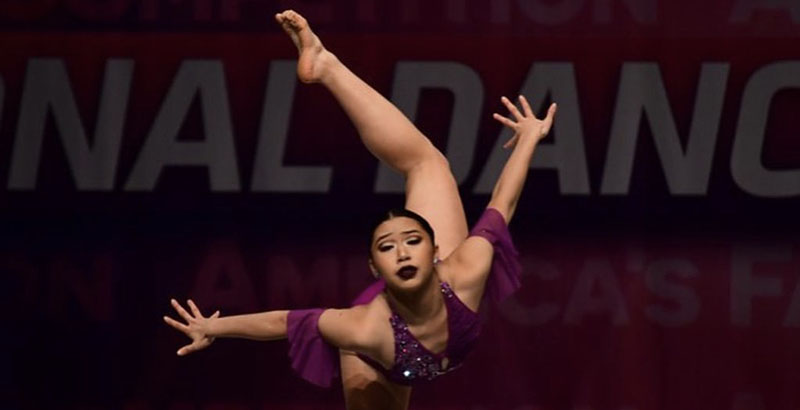 This piece is part of "Dear Adult Leaders: Listen to Youth," a four-week series produced in collaboration with America's Promise Alliance to elevate student voices in the national conversation as schools and districts navigate how to educate our country's youth in a global pandemic. In this series, students write open letters to adult leaders and policymakers about their experiences and how, from their perspectives, the American education system should adapt. Read all the pieces in this series as they are published here. Read our other coverage of issues affecting young people here. This week's letters focus on the issue of including youth in the decision-making process.
Dear mayors and city council members,
I appreciate that when you are making decisions for the community, you have the best interests of your constituents at heart. But as a young person, I firmly believe that it would be to the betterment of our communities if we were included in the decision-making process as well.
Young people should be included on community boards or committees so that there is a voice for us in decision-making at a city and local level. Oftentimes, the problems you encounter and decisions you make tend to affect us more than you realize, yet it seems like you forget that we have thoughts and opinions, too. I get it; It's difficult to remember us when we don't get a vote in elections.
This issue hits close to home because in my community, there was a poll conducted to all the members on returning to in-person schooling for the start of the new high school year. The results of the poll showed that the majority of the parents and board members wanted students back in school. However, an overwhelming majority of students in the poll did not want to go back, because they did not feel safe.
No one seemed to care about the students' voices, and forced over 2,500 students to return back to school, where as much as administrators might attempt to enforce social distancing, it is impossible. There was nothing the students were able to do about the situation, despite them being the ones directly affected by the decision made by adults. If there was a youth member on the board, I sincerely believe they would have made an effort to recognize the importance of the results of the youth poll, and put up a fight so that our voices would not be ignored.
After a month of this in-person schooling, there were unsurprisingly 75 positive cases of the virus, with even more people quarantined due to possible close exposure. Judging on other students' Snapchat stories and social media updates throughout the day, besides wiping down their desks after every class, social distancing and other public health guidelines were out the window. Despite the unanimous feelings of uncomfort, the students continue to attend the 100 percent open school everyday. How is this acceptable?
The current generation of youth is growing up in a completely different environment than previous ones — which is a major reason why we should be included in the process of shaping the society in which we live. Technology has no longer become a new experiment that households are carefully dabbling into — the internet and social media have become fully embedded in society. According to Pew Research Center, in 2019, 96 percent of Americans had a mobile phone, and in 2019, 72 percent had social networking profiles. Unless you grew up in the same way as us, there is no way you could understand how much technology has shaped us and how well-versed we are in using it.
The internet and social media, in addition to the average seven hours and 22 minutes that teens spend on their phone a day, means that we have access to information and seemingly "adult" topics and issues every swipe. We are much more aware of what's happening in our world because of the internet, and our voices have more power behind them than ever. While you might have grown up in the same physical place, you did not grow up in the same society or place in time, so it makes no sense that you all are not asking for our input when making decisions that will affect our present and our futures. Considering modern day society, it is only logical to include the voices of the youth.
When bringing up youth participation, there is always the question of maturity. Adults tend to think we are too young to understand adult problems. However, there is a way to ensure that you are bringing out the best of the best among youth of the community. By making the youth who are interested in a "youth representative" position campaign just like any other political figure, this guarantees that the representative will have the leadership qualities necessary to fulfill the promise of this important position. They would have to plan out their campaign, have impressive public speaking skills, carry strong, substantiated beliefs and opinions and win over the vote of teens their age in order to be elected. They would clearly demonstrate unquestionable maturity for their age and be the voice that finally gives teens a chance to see themselves represented. They would be there to represent the voices of their community just like every other rep.
Considering how this generation has grown up in a completely different environment than previous ones and that there is an effective way to ensure that the youth representatives are responsible and knowledgeable, I find no flaw in adding a youth seat on community boards or committees so that local/city leaders can give young people a voice in decision-making. By adding this position, you are including an important voice that too often is ignored.
Best,
Nicole Zhong, 14
Greenhills School
Ann Arbor, Michigan
This series highlighting the perspectives of American youth is in part sponsored by Pure Edge, Inc., a foundation that equips educators and learners with strategies for combating stress and developing social, emotional and academic competencies.

Get stories like these delivered straight to your inbox. Sign up for The 74 Newsletter