Dear Adult Leaders: Introduce an Informative Mental Health Class in Every School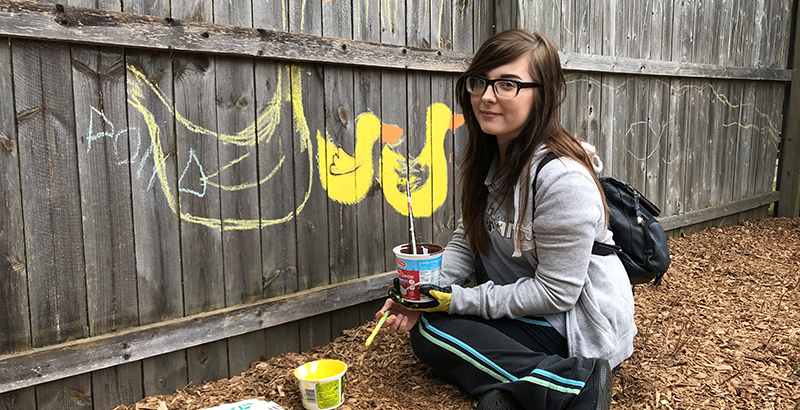 This piece is part of "Dear Adult Leaders: Listen to Youth," a four-week series produced in collaboration with America's Promise Alliance to elevate student voices in the national conversation as schools and districts navigate how to educate our country's youth in a global pandemic. In this series, students write open letters to adult leaders and policymakers about their experiences and how, from their perspectives, the American education system should adapt. Read all the pieces in this series as they are published here. Read our other coverage of issues affecting young people here. This week's letters focus on the issue of supporting students' mental wellbeing, particularly through the COVID-19 pandemic.
Dear Michigan Superintendent of Public Instruction Michael F. Rice,
We need to recognize that schools aren't doing enough to meet the mental health needs of students, and we need adults to take the lead. When I was young, I allowed toxic people into my life because I didn't know better. I was looked down upon, gossiped about, and manipulated into situations I didn't want to be in. My story is not uncommon. Many students experience this daily.
To help prevent this, we need to introduce an informative mental health class in every school. It's uncommon to be open about hard things: Many feel uncomfortable being the first to talk about it. But if we are taught ways to bravely mention our observations to those we think need help, students may feel more comfortable.
This pandemic is causing isolation. Some students live with family members who are unsupportive, or abusive — whether physically or emotionally. Schools should provide students with a safe place to discuss mental health. Many students refuse to seek needed assistance because of the stigma surrounding it. Others don't even ask for help because they may not recognize they need it.
If schools make the topic of mental health a priority and teach how to identify it, that it's common, nothing to be ashamed of, and not something to judge someone by, it will normalize those discussions and the stigma can be reduced. They could achieve this by giving students a forum where they can share their thoughts. Schools could create monitored discussion boards with clear guidelines as a way of providing an online therapy group. This is also helpful for students who want to discuss their opinions on the way schools are handling virtual learning and what could be changed to better help them get through the school year.
Virtual learning is difficult for some students. Friends have mentioned being uncomfortable using a webcam and having large amounts of homework as opposed to going to class and bringing little work home. Students can no longer participate in the normal classes they once had and aren't getting the hands-on experience some often need in order to learn. Some ways to make using a webcam more pleasant could be to have a "silliest background" contest or an activity that requires students to find something in their home that represents them and then explain that relation. Planning fun home activities and projects will help those who learn by doing.
I'd love to see others be more open with their mental health in a positive and encouraging manner. There's no shame in learning, growing, healing and becoming the best version of yourself. We need to be comfortable talking about our struggles, losses and the benefits of receiving help, in whatever form is best for each of us. I, myself, see a therapist, and I believe everyone should have the same access to that care — especially during these times of trial.
I recently did an online training about child psychology. I learned that a child needs an authority figure they can trust. For some, the only person in their life they can trust is a therapist. We need more adults to rise up and be someone dependable. Whether you're family, friends, coworkers or community members, we need to be more aware.
Sincerely,
Hannah Wyman, 25
Orchard View Adult Education
Grand Haven, Michigan
This series highlighting the perspectives of American youth is in part sponsored by Pure Edge, Inc., a foundation that equips educators and learners with strategies for combating stress and developing social, emotional and academic competencies.

Support The 74's year-end campaign. Make a tax-exempt donation now.