Dear Adult Leaders: Give Students a Safe Venue to Contribute to Decision-Making and to Talk About Their Struggles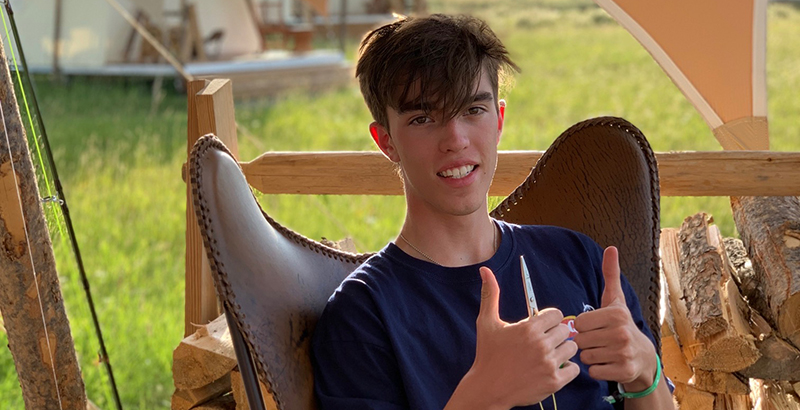 This piece is part of "Dear Adult Leaders: Listen to Youth," a four-week series produced in collaboration with America's Promise Alliance to elevate student voices in the national conversation as schools and districts navigate how to educate our country's youth in a global pandemic. In this series, students write open letters to adult leaders and policymakers about their experiences and how, from their perspectives, the American education system should adapt. Read all the pieces in this series as they are published here. Read our other coverage of issues affecting young people here. This letter focuses on the issue of including youth in the decision-making process.
Dear school administrators,
In this new era of living in a pandemic, young people are faced with huge decisions every day. Some decisions, big or small, can alter our future. Decisions like, "Should I go back to school in person or continue my learning online?" Or, "Is it even safe to go hang out with a few friends?" Decisions like these are very difficult to make. Educators and other adults who support youth, such as coaches and mentors, should make it a priority to help students build their decision-making skills by giving them real opportunities to put those skills to use. It is important for young people to be involved in school and community decisions because their futures are at stake.
There are a number of ways schools could give students more of a voice in decisions. For one, educators could allow students to sit in on meetings with faculty where important decisions are made. This could be even more beneficial by organizing and supporting a student government — a group of youth leaders that represent the student body as a whole. Schools should include young people because they are the very ones who will benefit most and have the most impact on the community later down the line.
Schools can also help students make their own decisions by giving them a safe environment to talk to others about choices they're struggling with or what issues they think should be addressed in their school and community. One thing that I have learned about decision-making in these last few months is that I am a huge overthinker. I always second guess myself and am starting to get better at sticking to my original decision. I've learned that it's helpful to talk to your peers and family — they can help you gain clarity on those choices and make a final decision.
This became apparent to me this summer when I was trying to figure out what college I should apply to. After weeks of stressing, I brought my thoughts to my parents. We talked about what college would benefit me most in the world of business, because that was what I was most interested in studying. This helped me narrow down the pool of schools and dramatically reduced my anxiety. Unfortunately, not all students have parents who can help them navigate big decisions like these. Schools should give guidance counselors, teachers and coaches the time and resources they need to play this important role.
To the students who may not have these adult leaders or mentors readily available to them, I encourage you to reach beyond your comfort zones and find a safe place to be able to make decisions. This might mean seeking guidance from a peer, a friend or a neighbor. This unprecedented time is stressful for us all, but we need to remember that we all are in the same situation. We all have to make some of the toughest decisions of our youth. If you see a friend struggling with what to do, help them out. We must look out for each other and always remember that we are all in this together.
Sincerely,
Jackson Escamilla, 18
Alamo Heights High School
San Antonio, Texas
This series highlighting the perspectives of American youth is in part sponsored by Pure Edge, Inc., a foundation that equips educators and learners with strategies for combating stress and developing social, emotional and academic competencies.

Get stories like these delivered straight to your inbox. Sign up for The 74 Newsletter