Dear Adult Leaders: Access to Mental Health Resources Should Be a Right, Not a Privilege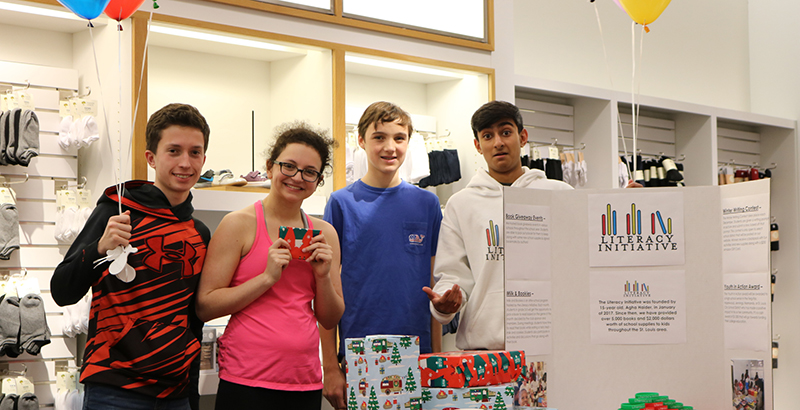 This piece is part of "Dear Adult Leaders: Listen to Youth," a four-week series produced in collaboration with America's Promise Alliance to elevate student voices in the national conversation as schools and districts navigate how to educate our country's youth in a global pandemic. In this series, students write open letters to adult leaders and policymakers about their experiences and how, from their perspectives, the American education system should adapt. Read all the pieces in this series as they are published here. Read our other coverage of issues affecting young people here. This week's letters focus on the issue of supporting students' mental wellbeing, particularly through the COVID-19 pandemic.
To Missouri state legislators,
I'm writing to urge the legislature to provide all schools with designated funding for essential mental health workers. In our state, K-12 education funding has already been slashed by $133 million in response to the COVID-19 pandemic. This leaves schools with fewer resources to support their students precisely when they are needed most. As the ongoing pandemic takes a toll on students' mental health, it's more important than ever that every school has at least one social worker or counselor that checks in with students regularly.
There's no doubt that the pandemic has had harsh negative effects on all people — especially teenagers. Feelings of isolation, depression and anxiety are imminent when shut away from friends and other peers for elongated periods of time. Students who are currently learning remotely often spend hours upon hours staring at their computers with little to no actual human interaction. This can have dire consequences for both their physical and mental health.
Exacerbating these challenges is social media. With the ease of access to social media, teenagers are able to view their friends' so-called "perfect lives" through apps like Snapchat and Instagram. In reality, however, everyone is going through different problems in their own lives, although it may not be publicly displayed in what they post. Students who are at high risk for COVID-19 or that have family members who are at high risk often isolate themselves more — and the constant flow of news and updates on social media can make that worse.
A designated fund would allow students to access the mental health resources and support they need and deserve. This is especially critical in schools serving low-income neighborhoods as these communities have been hardest hit by the pandemic.
This is an issue that is very personal to me because over the past few years I've had the opportunity to work with thousands of low-income youth across the world through my 501(c)3 nonprofit organization, the Literacy Initiative. Through the after-school programming we were able to put together prior to COVID-19, it was easy to see the strides that we were making on students' reading proficiency as well as overall morale. However, seeing the impacts that the coronavirus has had on learning as education went virtual, especially in lower income communities, is truly heartbreaking.
Many students think of school as their safe haven and COVID-19 has stripped that from them. Lack of access to technology such as WiFi and computers creates new and more difficult situations for students, putting them in a tough situation.
In addition to funding, schools need the resources to develop student-led mental health committees that work with the social worker/counselor to implement school-wide projects and initiatives to ensure that students are staying on top of their mental health. Getting the student perspective is crucial to the overall success of any mental-health-related project because students are much more likely to understand what some of their peers are going through rather than a social worker or counselor. Often, students who are struggling the most are the ones that may not necessarily actively reach out to other people and therefore it's crucial that outreach projects implemented by schools reach out to all students, not just a select handful.
With teenagers being the next generation of future leaders, it's crucial to implement mental health initiatives focused on supporting teens, especially those who come from both underrepresented and underserved communities.
All students, regardless of their income level, should have equal access to mental health resources. Access to proper resources should be a right, not a privilege. The time to act is now to ensure that the next generation of young leaders are capable of changing the world, and the first steps to doing that is by making sure that all young people are afforded these resources to live their best possible lives.
Sincerely,
Agha Haider, 17
Whitfield School
St. Louis, Missouri
This series highlighting the perspectives of American youth is in part sponsored by Pure Edge, Inc., a foundation that equips educators and learners with strategies for combating stress and developing social, emotional and academic competencies.

Get stories like these delivered straight to your inbox. Sign up for The 74 Newsletter