Deane: Information Is Power — All Parents, Regardless of Income, Need Access to Good Data About School Quality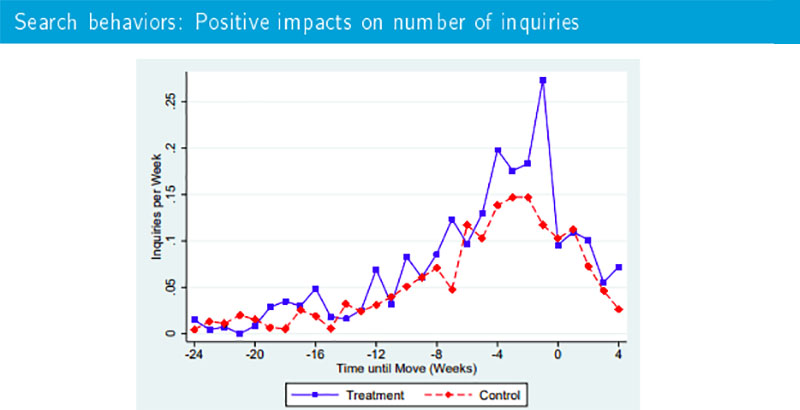 As college application season kicks into high gear, a myth prevails that only privileged families work hard to crunch data and debate the pros and cons to ensure their children can get the education they need. But new research debunks this myth, conclusively showing that the very families who have been underserved by our educational system, often low-income black and Hispanic families, are setting their sights high and prioritizing educational opportunities.
A recent study by Learning Heroes found that 84 percent of African-American parents, 85 percent of Hispanic parents and 74 percent of white parents expect their child to graduate from a two- or four-year college. Similarly, in a GreatSchools survey of more than 6,000 parents, we found that 79 percent of low-income parents report they help with their child's education daily or multiple times a day, compared with 74 percent of more affluent parents. These efforts are crucial, but in order for children to gain better educational opportunities, they need more than great expectations and the daily homework grind; they need their parents to be able to access accurate information. To know how their children are doing. To know how schools in their community are doing.
Without this basic information, parents have few ways to fight decades of bad policies, school spending decisions and a host of other systemic failures impacting their children.
Over the past several years, GreatSchools.org has partnered with Peter Bergman, a Columbia University researcher seeking to understand whether school quality information influences the decisions of families who have U.S. Department of Housing and Urban Development (HUD) housing vouchers — earning, on average, less than $12,000 per year — as they look for a place to live. Bergman wondered, if families were given school quality information during their search for affordable housing, would they consider it in addition to such factors as access to transportation and safety? He found that families who received this information were more likely to choose neighborhoods with higher-performing schools, while those who did not receive the information selected areas with lower-performing, more segregated schools.
As we have learned from the 43 million annual users who visit our site, parents don't just want basic data about schools; they want multifaceted, rich information. Test scores and graduation rates offer basic insights, but parents are looking for broader information about whether schools are preparing kids who actually succeed in college and in the workforce. They also want deeper information about how much children are learning from year to year.
So how do we offer parents from underserved communities the information they need to flex their power?
First, we need to raise the bar on the data itself. State education agencies have made great strides in the quality and availability of school-level data over the past several years, but all states should implement best practices to make their data as transparent as possible. They should also continue to improve their school-quality measurements. Growth data, which measure student academic progress over time, and college enrollment are worthy innovations, but there could be even richer and more nuanced measurements of school quality for families to consider.
To the extent this information is available in each state, our GreatSchools.org profiles incorporate a measure of student or academic progress for every school. We also developed an equity rating to highlight disparities, because for families who earn less than $50,000 per year, these are not just abstract data points; they help parents see how kids like theirs are doing at a given school. We're working on ways to improve our ratings to take into account new data, research and insights about what parents value, consulting researchers and other experts to provide the broadest perspectives on school quality. And, working with a new advisory board, we're undertaking a deeper review of ratings and how best to elevate growth data, for example, to give parents a more accurate and equitable picture of school quality.
Schools are complex, multifaceted places in a constant state of flux, which makes school-quality data by its very nature difficult and limited. This can lead people to question whether it should be shared with broad audiences who may not understand the data or find it confusing. This underestimates the value it brings to the parents who need it the most. It's our job to help make the information understandable and actionable and ensure that all parents, especially lower-income families, can access it. As Kofi Annan put it, "Knowledge is power. Information is liberating. Education is the premise of progress, in every society, in every family." Parents know it, too.
Jon Deane is CEO of GreatSchools.org
Support The 74's year-end campaign. Make a tax-exempt donation now.