Dean Robert Pianta: Why Trump's Policies Are a Threat to Role of Public Education in America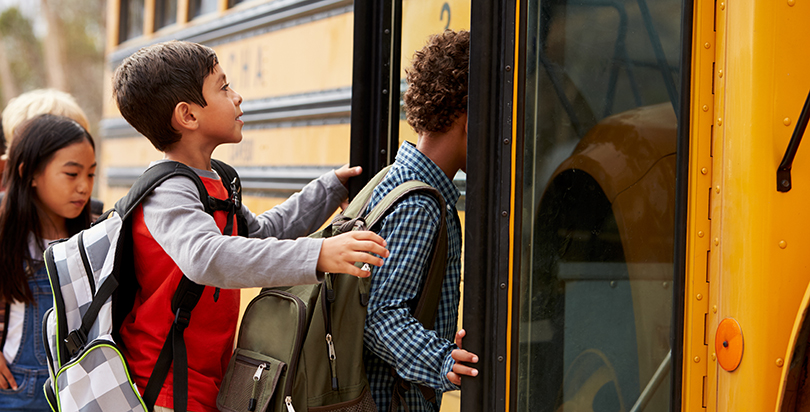 Public education in America is both a safety net and a great equalizer. As a nation, we created an education system available to every single child, one that seeks to prepare each one to succeed in work, society, and life.
Our system also ensures that the rights of all students are protected, and aspires that the poorest and most vulnerable students don't get left out or left behind.
Over the first 100 days of the Trump administration, one of the most radical proposed changes has been to the education system we have created. The new administration seems hell-bent on dismantling public education in America. In their view, education is a private affair, and we have no collective responsibility, to individuals or to the country, to provide education for our children. Their plan — embodied by a fixation on vouchers and coupled with a retreat from the most basic guardrails of accountability — cannot be seen as merely a new effort in reform. It is a radical departure from our country's commitment to education as a public good. It abandons the fundamental idea of education as a uniting element in our diverse, pluralistic society. In its place, it would leave every child to fend for themselves.
Their view is wholly incompatible with truly public education which, with all its flaws, helped make us a great nation, made us more inclusive, helped lift millions from poverty and built the world's biggest economy.
Let's be clear: Public education fails too many students. There should be no room for protectors of public school orthodoxy, and our education system is deeply in need of an overhaul. There is no doubt that charter schools, empowerment of parents, and school choice can be powerful means to achieve this. But these methods of reform must be embedded within public systems, in all 50 states, accountable to the public and available to the public.
Over the past two decades, a bipartisan consensus has emerged on the important elements of improving our education system: high academic standards, a focus on closing achievement gaps, strong community participation and governance, and transparent accountability for equal opportunities and improved student outcomes. When such conditions are in place, strong early childhood education sets kids up for success and effective K-12 models deliver results.
We can design, and have designed, public systems, with full choice, with high levels of individuation and competition among schools, that can bring about this vision. It requires hard work. But we don't have to unravel the public system and flow public funds to private schools without any accountability for those dollars or for the impact on the lives of students. We can build on the work of the past decade and advance approaches, informed by evidence, that can improve student outcomes. If some charter models have had great success, and personalized learning — using technology to deliver highly individualized instruction — has shown the capacity to transform the classroom, then we need to bring these innovations to more students. If high-quality early childhood education can change the trajectory of a child's development, then the departments of Education and Health and Human Services should once and for all figure out how to partner with the states to offer high-quality full-day pre-K for 3- and 4-year olds — and to provide the wraparound services that make education progress in the classroom more possible.
President Trump and Secretary DeVos have shown no interest in pursuing the path of reform. They have shown no interest in public school choice, in accountability, in standards, in preparing the workforce, or in opportunities that could serve all students. Maybe their ultimate goal is to dismantle public education? Or maybe they just don't know the policy or innovation opportunities that might exist. They certainly have not shown an interest in learning.
If we're not careful, the policies of this administration will encourage the abandonment of a century or more of commitment to the fundamental role of public education in our society. Do we still believe we need a strong, innovative, universal public education system as well as a sustained national commitment to excellence, equity, and closing gaps for all students? Do we still have a collective responsibility to work toward equity, protect the vulnerable, and ensure all students get a good education?
As we have learned already with this administration, our continued progress is not inevitable. It is a choice we make as a nation. The hard work of ensuring effective, public education is what our children need from our leaders. Every child for themselves is not.
Robert Pianta is the dean of the University of Virginia Curry School of Education, the Novartis US Foundation professor of education, and a professor of psychology at the University of Virginia. He is also founding director of the Center for Advanced Study of Teaching and Learning. Pianta's research and policy interests focus on the measurement and production of effective teaching in classrooms from preschool to high school.
Support The 74's year-end campaign. Make a tax-exempt donation now.