NY Lawmakers Fume as De Blasio Skips Schools Hearing, But Is Extended Mayoral Control Inevitable?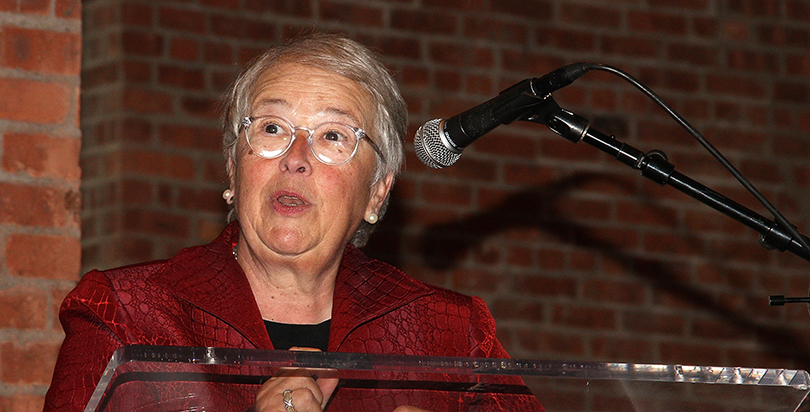 (New York City)
State lawmakers met Thursday in lower Manhattan to consider extending mayoral control of New York City schools.
While there was neither a mayor present nor substantive debate about the merits of mayoral control, the hearing provided Schools Chancellor Carmen Fariña with an opportunity to make the case for why Mayor Bill de Blasio deserves three more years as head of the city's 1,800 schools and 1.1 million students.
Fariña parried with senators for three hours in response to questions that spanned the city's education programs, including school safety, parent engagement, overcrowding, and charter schools.
Not far into the hearing, the chancellor provided a blunt assessment of the future of New York City schools if the legislature failed to renew mayoral control: "I would say it's probably going to be a nightmare."
Return to local control, last seen in the patronage-driven and corruption-plagued decades prior to 2002, would reverse the progress made by the de Blasio administration, Fariña argued.
If the mayor didn't enjoy his current level of authority, the administration's advances — universal pre-K, boosting the graduation rate, expansion of computer science, and more Advanced Placement classes — would never have happened.
"You need someone to be accountable," she said. "I do think it's important to say, 'OK, this is the person they're going to hold accountable, these are the things they've said publicly they're going to stand for,' and tick off the boxes as they do it."
This is the second year de Blasio has fought to extend his control. In 2015 he initially sought a seven-year extension but, in a rebuke from senate Republicans, received only one additional year.
Michael Bloomberg was the first mayor to gain control over the schools — in 2002, not long after he assumed office — and it was renewed in 2009 for six years.
The current agreement expires June 30. The Senate is expected to make a decision before the regular legislative session concludes at the end of May. The Democrat-led Assembly already passed a
bill
, on Tuesday, granting de Blasio a three-year renewal.
De Blasio's absence overshadowed the hearing itself.
Charter school advocates with Families for Excellent Schools rallied outside, calling on the mayor to treat privately run, publicly funded charter schools the same as district schools and make it easier to create space-sharing arrangements between the two.
Activist Darlene Boston, of the StudentsFirstNY advocacy group, said the hearing was "a chance to hold the mayor accountable for his failures." By not showing up, he was "skipping this hearing like a child not prepared for a test," she said.
Each senator who took a turn at the microphone decried the mayor's absence.
"I think an opportunity was missed by the mayor for not showing up," said Senate Education Committee Chairman Carl Marcellino, a former New York City schools teacher and administrator.
"It's worth the chief executive coming out and appearing," said Republican Sen. Thomas Crocci. "It's an indication to the legislature about the importance of the issue to the chief executive."
De Blasio announced he wouldn't attend at a press conference on Wednesday, arguing that his four-hour appearance before the committee in Albany earlier in May had been sufficient.
"I think it was a great show of respect (to the Senate) and we covered the subject matter well," de Blasio said.
Surrounded by business leaders supporting an extension, de Blasio argued that executive control "allows us to move quickly and boldly in a system that still needs an immense amount of work."
In addition, he said, the "striking bipartisan consensus" for an extension is due to widespread recognition that continuing the current system "is so much bigger than any political consideration."
"With this kind of consensus, which you rarely see in public life, in this city, I think it's a powerful message," he said.
The mayor did not spend the morning of the hearing in seclusion: in three back-to-back radio interviews he defended his decision to sit out and cited precedent.
"By the way, when Michael Bloomberg went for renewal of mayoral control in 2009, he got a six-year extension from the Senate, including a lot of the same people without going to a single hearing," he told 1010 WINS. "I think I've spent the time, shown the respect for the Senate, but now the facts are in. It's time for them to decide."
Get stories like these delivered straight to your inbox. Sign up for The 74 Newsletter