Darryl Adams Got iPads, Wi-Fi for Every Student in High-Needs Calif. District. Here's What He's Up to Now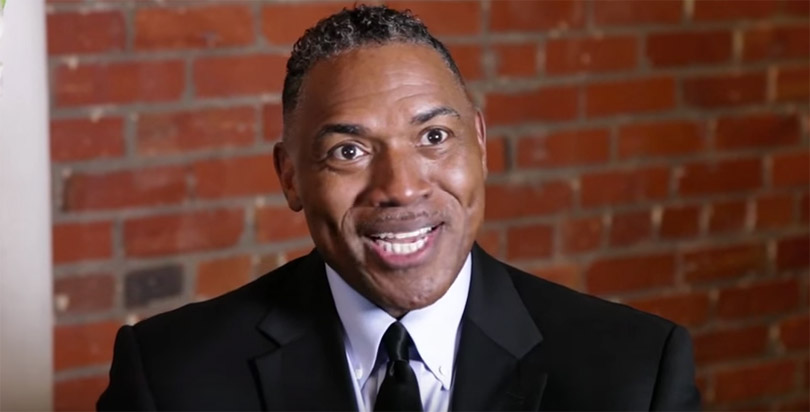 Darryl Adams put an iPad in the hands of every one of the 18,000 students in the Coachella Valley Unified School District in California, one of the poorest districts in the nation. Then he installed Wi-Fi on school buses and parked those buses throughout the district's 1,250 square miles, so those kids' iPads could get online.
"The system was not preparing the students for life after high school," the former superintendent tells The 74. "You have to be able to use the tools available so they can compete, and technology was really starting to boom in education, but only the affluent school districts were actually doing it. Even though ours was one of the poorest in the nation, I didn't think that was acceptable."
Adams captured the attention of the education world — not to mention the education tech world — by championing Measure X in 2012, getting overwhelming voter approval for a $42 million bond to fund 18,000 iPads, additional connectivity, and teacher training. His was the first district in the country to do so. In 2014, then-President Barack Obama named Adams one of the Top 100 Innovative Superintendents, and Adams was roundly praised for making access to technology and the internet possible.
At the end of 2016, after 30 years in education, the former music teacher and one-time Los Angeles Teacher of the Year retired as superintendent of the Coachella Valley district. But his job is far from over.
"I am going to be spending the rest of my life advocating in order to get students connected to make sure they have devices and are college, career, and citizenship ready," Adams says.
To that end, he has launched Adams Consulting and Edutainment Services, a motivational keynote speaking, executive coaching, and consulting firm that merges his love of music and technology with his goal of inspiring.
Adams experienced the power of inspiration firsthand when he took it upon himself to build support for Measure X — traveling to community centers, homes, and churches to preach the importance of technology as a way to excite students about education and life beyond school. Students in the Coachella district, he says, had a graduation rate of only 69 percent, and fewer than one-quarter of the grads went on to college. The number who actually earned a college degree was even lower.
As he began to develop ideas for disrupting that failing system, he realized the power of technology. "I think all students should have access to devices and connectivity just like they used to have access to textbooks," he says. "These kids were barely graduating, and there was a stagnation that I wanted to see change. I wanted the kids to go home and say, 'Guess what I did, guess what I did in my learning?' "
---
---
Adams says the key was training teachers before the students received their devices and then allowing the kids to personalize their technology. Students were encouraged to place their own music on their devices and use them both inside and outside of school, albeit with parameters and restrictions. "We had very few problems with that," he says.
But Adams wanted a 24/7 learning opportunity, and not even half the students had internet connections at home. So he installed Wi-Fi on school buses, at a cost of about $1,500 per bus, paid for out of the $42 million bond, so the kids could get online while going home or traveling to athletic events. And then, he arranged to park the buses in high-density areas — the district has a large concentration of trailer parks — in the evening to keep connectivity live until late into the night.
Educators and organizations the world over have flocked to Coachella to see the system Adams put into place.
"Every kid needs to have a device and be connected," he says. "Technology is too important nowadays. If you don't have it, you are at a disadvantage. Access to technology will lift all students and lift the nation, and I am very excited to be a part of that."
Adams says the program worked best at schools where the teachers were just as engaged with the possibilities as the students. He tells of going into classrooms before the technology was installed and seeing apathetic kids with teachers who led without inspiration or creativity. Following the technological push, he saw preschoolers learning academics with a song, elementary school students redesigning the school using Minecraft software, and "research, learning, and teachers all over the place."
For all this, Coachella was named an Apple Distinguished Program — twice.
For both technology and education in general, Adams says, personalization is the benchmark for the future, from curricula that tailor academics to students' particular needs to virtual reality that gives students a taste of what's to come.
"If I want to be a musician, why can't I put on virtual reality and see Bruce Springsteen performing or rehearsing somewhere? Or if I want to be a doctor, I can be right there in the operating room," he says. "This is going to be available to students everywhere, and it will truly provide 21st-century education for all."
Get stories like these delivered straight to your inbox. Sign up for The 74 Newsletter