Damon: Teachers Are Working Hard to Keep Bonds With Students Strong as Learning Moves Online. 6 Ways Parents Can Help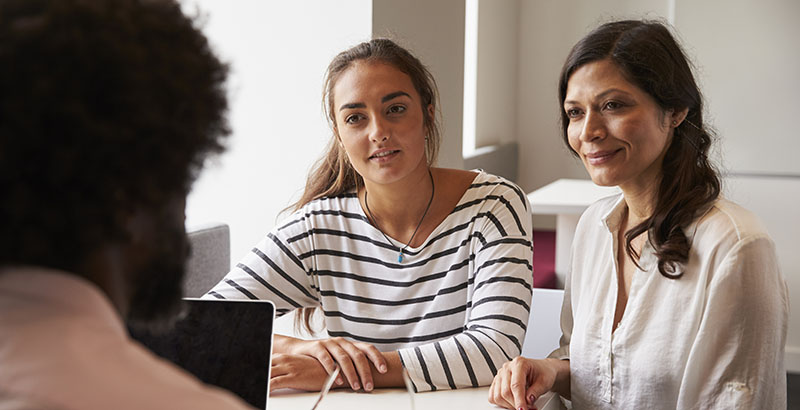 Relationships are everything in the classroom. Research proves the connection between cognition and emotion. Experts speak of the importance of purpose in young people's lives and the key role teachers play in their students' self-discovery; one even defines the optimal classroom as a tribe of shared learners partaking in a collective effort.
Emotion, cognition, tribe, purpose — at this time, teachers are transferring these elements of the human classroom to the technological classroom. And many are doing this without adequate preparation time.
As members of a civic-oriented society, we must support teachers as they bridge this transition while coping with the uncertainties brought about by the current global pandemic. They will make mistakes. They will feel disoriented. They will grieve over the loss of their daily IRL — in real life — interactions as they navigate this new URL world.
We can support our teachers in the following ways, using the TEACH-R Method:
Through trust: Be your child's teacher's greatest ally. If trust has been built over the first two-thirds of the school year, great. Use that as a foundation to reinforce your belief in your child's teacher. If trust hasn't been established, give it another try. Understand that teachers are putting in hours of work behind the scenes to adapt and create lessons, learn new technology and balance the challenges of their personal and professional lives.
Through exploration: Partner with your child. Whether you're listening to your kindergartner's story hour or asking questions about what Advanced Placement biology is covering, you are encouraging not only academic exploration but also partnership with your child's teachers. The more you can ask questions to familiarize yourself with the pathway your child is on, the more you will support the teacher's pathway as well.
Through authenticity: Accept that your child's teacher will make mistakes along the way. Laugh with your child when she mentions the cat's tail that glided across her teacher's computer screen. Support the message that the adults are trying the best they can. We are all working in a new environment. Parents can model how to support one another in times of crisis.
Through connection: Remind your child that the teacher is working with new tools in a new environment. Connection is forged through moments of vulnerability, so this goes hand in hand with building trust. Share what you see at home with your child's teacher, as long as it comes in the form of supportive observation, never critique. We're all in this together. Allow time for your child's teacher to connect with students through the platform. This connection will grow over time, once everyone is familiar with the new normal.
Through hope: Share a hope-filled lens with your child's teacher. Hope is essential for keeping our mental balance. It requires nourishment from all parties, especially when we're all being battered with clickbait headlines of negativity and doom. Hope lies at the heart of teaching. Any day, at any time, a student can make a breakthrough. Support this growth mindset by demonstrating hope toward your child and your child's teacher.
Through reflection: Include time for reflection during the school day. Teachers require reflection time to assess their instructional delivery, curricular development and students' social-emotional learning. Students require reflection time to process concepts, grapple with theses and organize thoughts into cohesive theorems. Parents require time to reflect on how best to maintain school, workplace and home under the same roof. Overstructuring the school day will bring about diminishing returns.
We can all help our teachers by valuing the importance of healthy relationships in the classroom — remote or otherwise.
Nat Damon is a 25-year educator whose consultancy, Reach Academics, and podcast "Reach, Teach, Talk" focus on strengthening relationships in the classroom. His book, "Time to Teach: Time to Reach — Expert Teachers Give Voice to the Power of Relational Teaching," was published in 2018. He is based in Los Angeles and in London.
Get stories like these delivered straight to your inbox. Sign up for The 74 Newsletter