Dallas Parents Rally Around School's Ailing Crossing Guard, Raise Funds for Her Kidney Transplant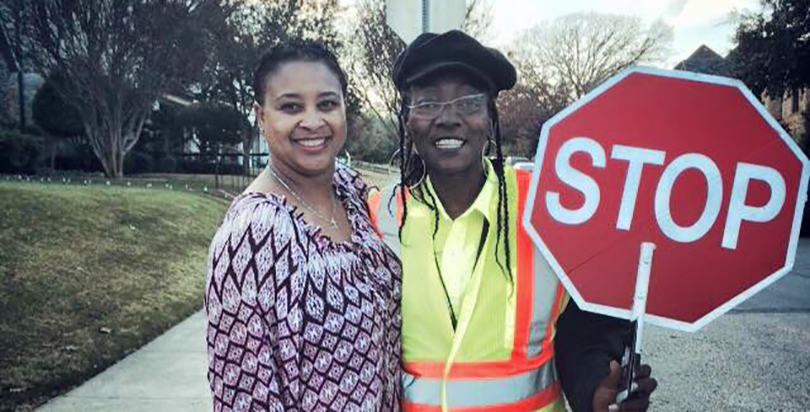 This article is one in a series at The Seventy Four which profiles the heroes, victories, success stories and random acts of kindness to be found at schools all across America. Read more of our recent inspiring coverage at The74million.org/series/inspiring.
Marian Jones is the beloved crossing guard at Lakewood Elementary School in Dallas, Texas.
She's known to greet students with a smile and faithfully works her post rain or shine. So when parents learned that the mother of three, affectionately known as Ms. Marian, was in need of a kidney transplant, they stepped in to help.
---
---
A couple days before Thanksgiving, Friends of Lakewood, an organization run by 450 dads to support the elementary school, began raising money for Jones' medical bills and living expenses.
By December 1, they had exceeded their original $15,000 goal.
"I love each and every one of them, and I thank every one of them," Jones told NBC DFW. "They've been giving me boxes of cards. It's just wonderful."
Parents also have been taking turns driving Jones to her dialysis treatment three times a week, according to the station. Some are also getting tested to see if they could be a potential donor for Jones.
The dialysis appears to be working and good news came this past Tuesday when the school learned that Jones' doctor gave her the all-clear to return to work.
She was expected to return to her crossing guard post the very next morning.
"She makes you feel good every time you see her. No matter what you're going through that day," parent Deborah Stewart told NBC DFW. "If you're going through something bad, she'll say, 'Sugar, I'll pray for you, and it'll be alright.'"
Friends of Lakewood is not done supporting Ms. Marian. After reaching their original fundraising goal, they set a new goal of $20,000. At press time, over $17,500 had been raised.
Get stories like these delivered straight to your inbox. Sign up for The 74 Newsletter