D.C.'s Free Internet Initiative Launched This Fall to Provide Broadband for 25,000 Families Navigating Remote Learning. But Weeks After Launch, Only 4,000 Have Signed Up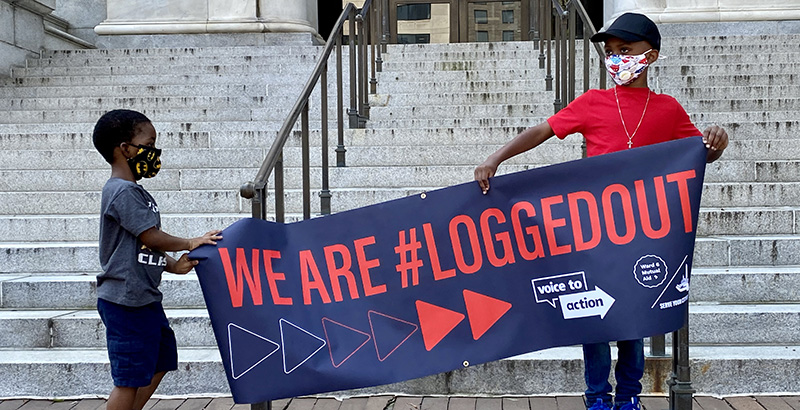 Updated
Mary McCane recently enrolled her 4-year-old grandson Zhion in a public charter school, believing this is "the most critical" time in his learning.
But the family, who lives in Ward 8, only has one mobile hotspot to support not only Zhion but also McCane and her college-age daughter. And while McCane says she believes she qualifies for a new free internet program the city rolled out last month, she hasn't heard a word about it.
"I am very concerned" that poor internet will disrupt his learning this year, she said. "It's not the best mobile hotspot at all, period."
In a city where 20 percent of households aren't connected to high-speed internet, Mayor Muriel Bowser announced the Internet for All initiative in early September to provide it for free for up to 25,000 low-income households over the next year, via partnership with Comcast and RCN. Families are eligible if they have a pre-K-3 to 12th-grade student enrolled in a D.C. public school and receive SNAP or TANF public assistance benefits.
But four weeks after the announcement, the program has been slow to start. The Office of the Chief Technology Officer (OCTO), which is spearheading the program, hasn't made contact with all eligible households, and it says it's faced hurdles with families thinking emails or calls they've received about the program — from an unknown city government agency — are spam or a scam.
There are also questions about the quality of the service, with one advocate calling the internet packages "substandard" at a time when many students need to access online classes.
OCTO confirmed that about 4,000 households have signed up after its first round of robotexts, calls and emails in September, or about 16 percent of its goal. OCTO officials would not provide data on how many have successfully set up the program.
About 300 cities across the country are tackling the question of how to provide affordable, reliable internet to low-income families, according to Evan Marwell of EducationSuperHighway. At least 25 of them, including D.C., have joined Comcast's Internet Essentials Partnership Program.
Cities such as Chicago and Philadelphia have seen similarly belabored rollouts as they've worked to identify families in need and convince them of the program's authenticity.
"We learned a lot," and "we will be re-engaging with even better data and more current enrollment data" from each charter network and DCPS during the second round of outreach starting Oct. 13, chief technology officer Lindsey Parker said. "The second pass is going to gain even more traction."
For parents, though, the lack of data has raised questions of whether outreach through robocalls and emails is effectively targeting hard-to-reach, sometimes transient populations. "There definitely needs to be more outreach" on the ground, McCane said. "I understand that they want social distancing. However, if people are not able to get the information, they just don't get it."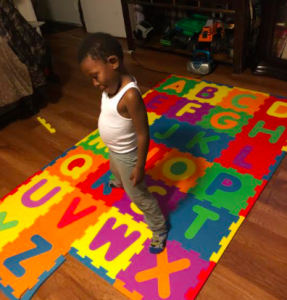 There's wariness, too, of whether the services — which offer the lowest bandwidth for high-speed internet — will be sufficient for families with multiple students signing on to live classes. Virtual learning is continuing next month for middle and high school students, along with most elementary schoolers, D.C. Public Schools Chancellor Lewis Ferebee announced Monday.
"Instead of investing in a sustainable, citywide solution for internet access, the city is relying on Band-Aid approaches that are costly and short-term," parent Grace Hu said at a D.C. City Council hearing Friday that left some council members questioning city and DCPS leadership's "sense of urgency" around ongoing tech disparities.
Meanwhile, disconnected students are falling further behind — especially those of color, advocates say. The city has the second-highest gap in the country when comparing internet access for Black and Latino students with that of their white peers, according to a multi-organization analysis.
"My [11-year-old] daughter has always been an eager learner, and even though it's not her fault, she feels as though it's her fault" when she can't log on, said Alamaze King, adding that her children have missed at least a week and a half of class this fall due to internet connectivity issues.
OCTO officials acknowledge that the current program, which is drawing on $3.3 million in CARES Act funding, is not a long-term solution but was the fastest way to connect with the most people during the public health crisis. It's one piece of the city's larger Tech Together platform.
A 'substandard product'
Maurice Cook from Serve Your City D.C., a mutual-aid organization, said he's "going to put a lot of energy into" getting families connected.
But he doesn't consider the packages on the table a win. It's a "substandard product," he said. "The device doesn't matter if the Wi-Fi can't manage the devices."
The free services offered have download speeds of 25 megabits per second — the lowest threshold for high-speed internet, based on the federal government's definition. Comparatively, as of July, average home internet speeds across the U.S. were running at 94.6 megabits per second.
Parent Gabrielle Alston, who lives with her 1- and 8-year-olds in Ward 8's Wellington Park neighborhood, currently pays $9.95 a month for Comcast Internet Essentials, one of two options the city is providing for free. The past few weeks, she said, have been "an emotional roller coaster."
"The internet is not always reliable. It keeps going out at different times throughout the day," she said. "My oldest will get kicked out of his classes or not able to check into classes."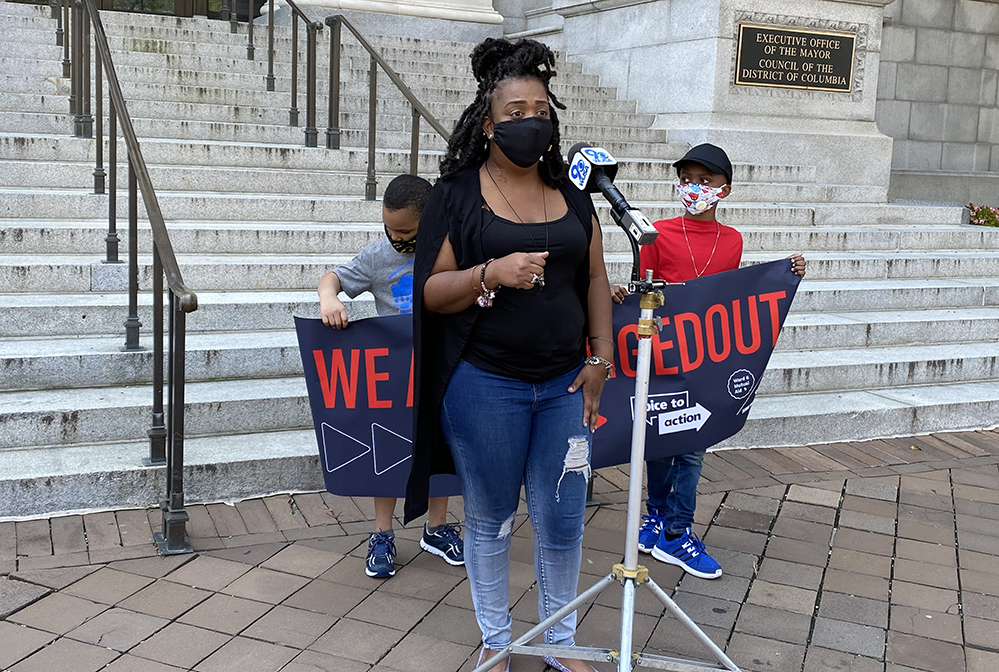 Alston sometimes tries to troubleshoot, unplugging the modem for a few minutes. Her 8-year-old son, who has a disability, doesn't understand what's happening. "He'll get upset; he'll have anxiety attacks," she said.
Even with her doubts, Alston said, if she were contacted, she'd still probably sign up. "If I can have one less bill for me, I'd appreciate it," she said.
Using schools for outreach
To receive the free service, King is reliant on her 22-year-old daughter, the mom of a preschooler, who lives with her and receives SNAP benefits. But the family hasn't heard anything, making King wonder if changing contact information is playing a role.
"She has changed her personal phone number probably within the last two to three weeks," King said, "so if they were trying to reach out that way, they probably wouldn't get her."
When asked how the city was connecting with hard-to-reach families who may not have consistent phone numbers or email access, Parker said they are "relying on schools to be the conveyer of that information" so families know outreach is happening and to take it seriously. "They've sent paper home to students multiple times throughout the term. They have been key partners in making sure we've got greater visibility to this."
Schools are giving OCTO lists of eligible households to contact. Officials said if a family hasn't received any communication and needs internet access, they should call their school.
Their school will verify their eligibility and, if they qualify, will send their information to OCTO. OCTO will then reach out to that family via a text message, a phone call and/or an email. If the family responds confirming their interest in enrolling, they will be contacted by either Comcast or RCN — depending on which provider operates in their neighborhood — to set up the free service.
Although Maya Martin Cadogan, with parent organization DC PAVE, applauds the city for "giving families some level of access a lot more quickly," she's heard stories similar to Alston's indicating a need for more robust, quality solutions.
"This goes back to the bigger questions that I think we all have about our city in general in terms of … how are we building a city that is equitable," she said. "We should have thought about Wi-Fi equity a long time ago."
Support The 74's year-end campaign. Make a tax-exempt donation now.