D.C.'s Howard University, Other Historically Black Colleges Receive $15M From Gates Foundation to Expand Rapid Testing as U.S. Sees Surge in COVID Cases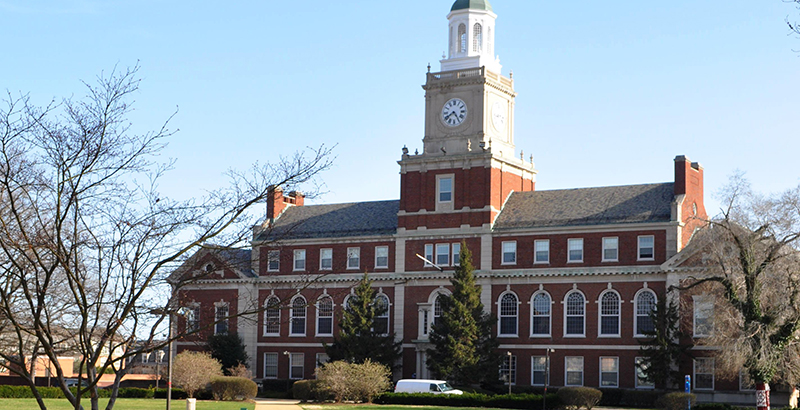 Historically Black colleges and universities, including Howard University in Washington, D.C., are receiving millions in funding to expand rapid testing on campus as coronavirus cases surge nationwide, falling heaviest on Black and brown communities.
The Bill & Melinda Gates Foundation announced Tuesday it is giving $15 million over three years to up to 10 schools to serve as COVID-19 "testing hubs," providing rapid testing for their students, staff and faculty as well as those at other HBCUs nationwide. The funding — $1.5 million each — will help cover costs for test processing equipment, supplies, personnel and trainings.
The grant supplements work already being done through The Just Project. The first round announced Tuesday includes six colleges and universities, all specializing in public health: Howard University College of Medicine, Hampton University in Virginia, Morehouse School of Medicine in Atlanta, Meharry Medical College in Nashville, Xavier University of Louisiana and Florida A&M University.
It's a crucial investment for colleges that are serving communities disproportionately harmed by the pandemic, Howard University president Dr. Wayne A. I. Frederick said on a press call Tuesday.
Howard "send[s] more African Americans to medical school than anyone else in the country … we also employ more African American faculty than any other higher ed institution in the country," he said. "So protecting our community from this pandemic is critical."
Most college campuses are behind the ball on testing as weekly cases among young adults aged 18 to 22 rose 55 percent nationally between August and September. The country as a whole is also weathering its highest number of daily new cases since mid-August — a reality that may exacerbate bottlenecks in COVID-19 testing this winter.
The coronavirus risk, speakers like Frederick noted, is especially palpablefor Black communities. Centers for Disease Control and Prevention data shows Black Americans are three times as likely to become infected with COVID-19 than white people, and about twice as likely to die from the virus.
HBCUs "understand better than anyone how critical rapid, effective diagnostic testing is for the safety of their students, their faculty, administration and surrounding communities," said Allan Golston, president of the foundation's U.S. program.
A foundation spokeswoman confirmed that the schools have begun receiving their allocated grants. While it wasn't immediately clear how many tests this will allow each college to process on a weekly basis, Dr. Toni Hoover with the Gates Foundation said the grants were "designed to enable them to test all of their students, faculty and staff as often as their own protocols require."
Howard University in normal times sees nearly 10,000 students and 1,200 faculty on campus. While the university is mostly online this fall, Frederick noted Tuesday that its testing capabilities — right now, about three hours to process a test — could play a role in whether students return to campus in the spring.
"As we evaluate the spring, our task force is looking at bringing students back," he said. "This would be a major factor in our ability to do that, the ability to test and turn [it] around" quickly.
The funding, recipients noted on Tuesday, does not just benefit their own campuses. The selected schools will also be partnering with other HBCUs across the country — there are more than 100 in total nationwide— to help them with processing tests.
Howard University College of Medicine is doing testing for Norfolk State University in Virginia and plans to partner with others like Coppin State and Morgan State universities in Baltimore.
"With us being a total family of about 104 HBCUs, I think we do have the capacity to cover just about everyone," Frederick said.
Disclosure: The Bill & Melinda Gates Foundation provides financial support to The 74.
Support The 74's year-end campaign. Make a tax-exempt donation now.