Cunningham: Why True Progressives Should Push Massachusetts to Lift Cap on Public Charter Schools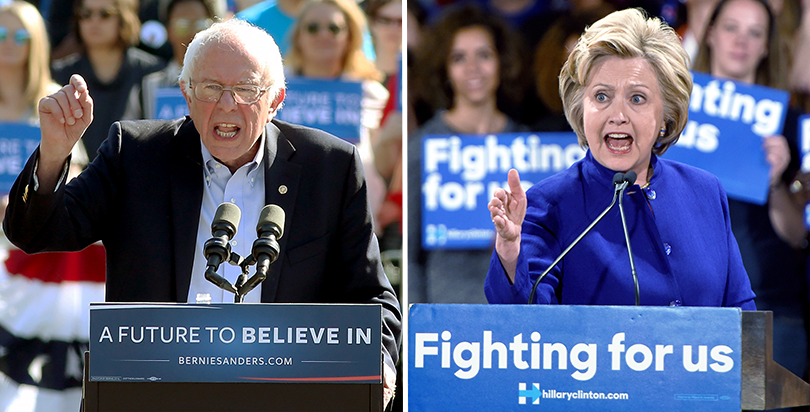 I
n a swipe at former Secretary of State Hillary Clinton during a campaign stop last February, Vermont Senator Bernie Sanders defined a "real progressive" as someone who will
"take on the establishment."
Voters next door in progressive Massachusetts should remember this definition given the upcoming ballot initiative to lift the cap on public charter schools.
This November, Bay State voters will be asked if the Commonwealth of Massachusetts should allow for up to 12 new public charter schools per year to meet growing demand for better educational options. A February poll shows that about half of the state's voters support raising the charter cap, while only a quarter want to keep it.
Today, Massachusetts' 81 charter schools serve some 40,000 kids with another 30,000 on waiting lists. A "yes" vote allows for more charter schools, particularly in high-need communities like Boston, which has the best charter schools in the country.
According to a Stanford University study, Massachusetts charter students gain the equivalent of an extra 36 days in reading and 65 days in math each year. The state's charter schools also serve a higher percentage of students of color and low-income students than schools statewide.
Massachusetts has also been a leader in public education for two decades with nation-leading test scores, graduation and college completion rates. The state's charter schools have contributed to that success.
Charters further honor another core progressive principle: accountability to families. Since 2010, 10 charter schools in the state — about one in eight — were closed down for low performance. Compare that to the traditional public school sector where some schools have been underperforming for generations without ever facing consequences.
Massachusetts voters understand that better educations for low-income students reduces social costs to the state and boosts overall economic growth. They also understand that low-income parents in Massachusetts are voting with their feet by enrolling their children in higher-performing charter schools, attracted by the longer school day and better educational outcomes.
Capping charter school growth takes away their "vote."
But that hasn't stopped the "establishment," in the form of the state's powerful teacher union, the Massachusetts Teachers Association (MTA), from pushing back, vowing to spend $12 million this fall to defeat the initiative. Worse yet, a union rooted in progressive politics is turning to some very unprogressive talking points and tactics to block charters.
A video released by the union, falsely asserts that a charter school, "Drains funding away from all the public schools in the district." First of all, charter schools are public schools. Arguing that charters take money from traditional schools is like arguing that a younger sibling takes parental attention away from an older sibling.
Second, school funding is driven by enrollment and the money is supposed to follow the child rather than to serve the bureaucracy. When parents choose charter schools over traditional schools for their children, the traditional schools have fewer students to educate and costs go down.
School superintendents eager to protect bureaucracy will tell you otherwise, warning of punishing budget cuts driven by charter schools. What they won't tell you is that the State of Massachusetts reimburses school districts with declining enrollment due to charters for a transitional period of six years. The truth is that they don't want to compete for students.
The union video also sets up a false choice between public charter schools and other educational priorities like early learning. But this is not an either-or choice. This is about results. No matter how Massachusetts invests its education dollars, the money should be spent where it is doing the most good for the neediest kids. For many Massachusetts families today, that's in public charter schools.
And the union spreads false fears on the issue of local control, pointing out that most charter schools are authorized by the state and asking, "Shouldn't local communities have the final say?" Conservatives worship at the altar of local control but real progressives would insist that parents have the final say, which is exactly what charter schools provide.
Finally, the MTA is running around the state securing anti-charter commitments from suburban and rural elected officials and school boards, many of whom don't have charter schools in their communities and never will. So, while Boston parents clearly want more options, the union is cutting deals with suburban and rural politicians to limit them.
Essentially, the ballot initiative empowers white voters outside cities to decide the educational fate of low-income urban Black children. Clinton voters across Massachusetts should ask themselves if a "no" vote really squares with their progressive values. Teachers should ask if they want their union dues spent to block access to educational opportunities.
And everyone should ask, who are the real progressives?
Who is taking on the establishment?
Who is fighting for the little guy?
Is it a scrappy group of public charter schools successfully serving vulnerable children in the state's lowest performing school districts? Or is it the union spending millions to deny low-income and minority parents the chance to choose the best schools for their children?
Peter Cunningham is the Executive Director of Education Post and a former Assistant Secretary in the U.S. Department of Education (2009-2012).
Get stories like these delivered straight to your inbox. Sign up for The 74 Newsletter