Cue the Yuletide Spirit: 13 Amazing Acts of Kindness We Saw In Schools During December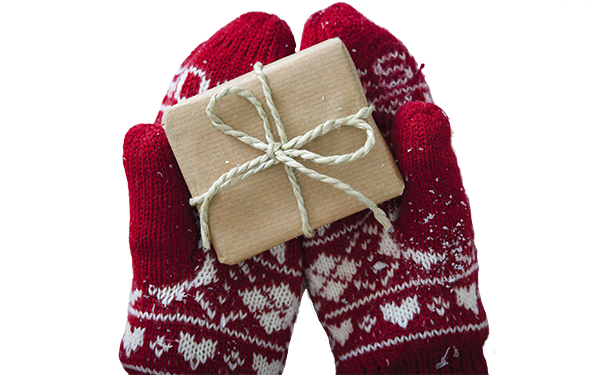 This article is one in a series at The Seventy Four which profiles the heroes, victories, success stories and random acts of kindness to be found at schools all across America. Read more of our recent inspiring coverage at The74million.org/series/inspiring.
December is a month of giving, and as nice as it is to receive gifts, many students, teachers and parents have found that true joy comes instead from giving to others.
But that trio of stories is just scratching the surface. Here are 13 more doses of peace and goodwill that have flooded school hallways this month:
December 11: North Carolina grade school organizes Operation Santa Claus —
This year's "Operation Santa Claus" at WH Robinson Elementary School in Winterville was a towering success, accumulating 525 toys that will be distributed to nearby children in need. That's a whole lot of extra Christmas cheer. (Read more:
WNCT
)
December 4: Massachusetts middle school raises funds to construct well in Sudan —
Furnace Brook Middle School began raising funds for the well in September 2014 in response to reading the book "A Long Walk to Water." The school recently reached its goal of $15,000, and the money will be donated to Water for South Sudan's well sponsorship program. (Read more:
Marshfield Mariner
)
In the future, a well in Sudan will bear the name of Furnace Brook Middle School. https://t.co/i1B9LmdhcP pic.twitter.com/Qheyj0fFZL

— Marshfield Mariner (@marshfieldpaper) December 6, 2015
December 14: The Miami middle school that uses 81 murals to immerse students in art —
Some of Miami's finest art covers the walls of Jose de Diego Middle School. Located in the trendy Wynwood neighborhood, the school offers a magnet program for visual arts which allows students to be mentored by professional artists. The school recently
put up new murals
just in time for the world renowned Art Basel show. (Read more:
NBC Miami
)
Jose de Diego MS featuring new murals this year. #ArtBasel #2015 @MiamiSup @MDCPSCentral @MDCPS @TFAMiamiDade pic.twitter.com/cVG1ZCeRZw

— Jose de Diego Middle (@josediegoms) November 27, 2015
December 7: The day 1,000 happy sticky notes appeared at a Pennsylvania middle school —
About 1,000 messages were written on brightly colored sticky notes and then posted all around Waynesboro Area Middle School. The act of kindness was performed by the school's chapter of the Leo Club, a youth program of Lions Club International. (Read more:
The Record Herald
)
December 9: Non-Muslim students in Illinois wear hijab in solidarity with Muslim classmates —
Members of Vernon Hills High School's Muslim Student Association showed students how to wear the headdress. Dubbed "Walk a Mile in Her Hijab," the event allowed Muslim female students to demystify an important aspect of their faith. (Read more:
Daily Herald
)
November 30: California businessman replaces bikes stolen from middle school —
When grocery store owner Erich Littschwager learned that twenty-six mountain bikes worth $9,000 were stolen from Visitacion Valley Middle School in San Francisco, he stepped in to replace them. The bikes are used in the school's physical education classes. (Read more:
CBS San Francisco
)
December 3: New York middle school students organize 'Peace Parade' to end local violence —
After six shootings occurred in the Syracuse area over the course of just three days, students at Danforth Middle School felt the need to speak out. They braved the cold and rain to march in a peace parade, which featured speeches from Mayor Stephanie Miner and other community leaders. (Read more:
WAER
)
December 11: Ohio community builds home ramp for disabled student —
When eighth grader Elena Shoemaker was absent from Logan-Hocking Middle School for several days, the attendance officer learned that she had broken a leg. Despite being 95% wheelchair-bound, she wasn't eligible for funding for a ramp at her home. So they local community came together and built one in five hours in just one day. (Read more:
The Logan Daily News
)
December 4: Texas 8th grader saves bus driver during medical emergency —
When Deerpark Middle School student Courtney Garcia noticed that her bus driver had become unresponsive, she jumped into action, calling for help using the bus's the two-way radio. She also helped calm down younger students who had begun to panic. Garcia plans to be a nurse or a pediatrician one day. (Read more:
KEYE
)
RRISD 8th grader helps save bus driver's life after medical emergency https://t.co/nIvAncZph7 pic.twitter.com/RX31xWruN8

— Austin Texas (@AustinTx_RR) December 5, 2015
Support The 74's year-end campaign. Make a tax-exempt donation now.