Cue the No Child Left Behind Debate: Bullying, Preschool, Funding Formulas Hit Senate Floor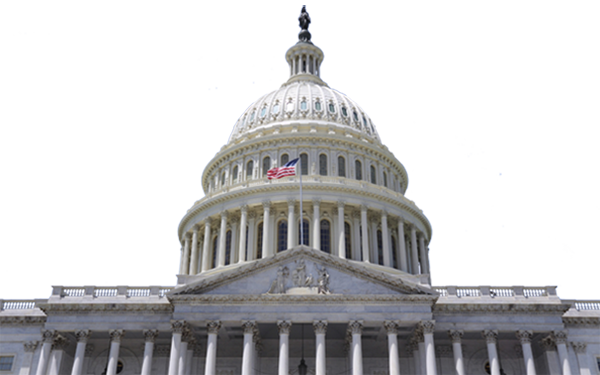 The contentious rewrite of No Child Left Behind is in the Senate's hands this week where the likely debate will focus on LGBT bullying, basic funding formulas and shining a light on students who don't get access to the same programs and benefits as their peers.
Senators began parsing the bill they are now calling the Every Child Achieves Act last week. It's the most promising attempt at
reauthorizing No Child Left Behind
since the law expired eight years ago. Debate resumed Monday afternoon, with votes scheduled for early evening on amendments on student privacy and career- and college-readiness.
Once the upper chamber has reached consensus, it will turn to crafting a deal with the House on a final measure to be presented to President Obama. A much more conservative bill than the one the Senate is weighing squeaked through the House last week by a mere five votes.
Although two controversial proposals – a broad voucher amendment and a move to allow block grant federal funding to states with no guidance or oversight – were rejected, there are still several potential floor fights brewing.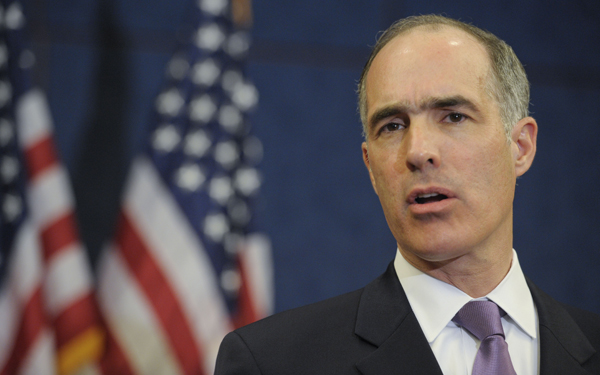 One may be a carry-over from an April committee debate when Democrat Bob Casey of Pennsylvania proposed an amendment that would
require states and schools to adopt anti-bullying policies
that protect students based on a number of factors, including their sexual orientation and gender identity. Education committee chairman Lamar Alexander, Republican of Tennessee, meanwhile, proposed a competing proposal that would encourage, but not require, states to have policies that protect specific classes of kids.
Members could also hear a proposal from Minnesota Democrat Al Franken that would prohibit schools from denying educational opportunities to students based on their sexual orientation or gender identity. This would prohibit, say, a school from banning students from bringing same-sex dates to the prom.
Franken made an impassioned speech in support of the proposal Monday afternoon, starting with the stories of three LGBT students who were bullied at school and committed suicide.
"It is our responsibility not just as senators, but as adults, to protect children and to help them flourish," Franken said. He noted the Senate in 2013 passed a bill to protect LGBT adults from discrimination in the workplace. "Now it's time to protect kids, to put in place policies to ensure that a child of 11 or 13 or 15 is allowed to live their life and discover who they are," he added.
Casey is also the primary sponsor of an amendment to create a new program to give states grants to create or expand preschool for four-year-olds from low- and middle-income families. He and other Democrats have proposed paying for the program by changing tax laws that allow American companies to sell the bulk of their assets to foreign-owned firms, skirting tax bills.
"As we debate the appropriate role of the federal government to ensure that all students in the nation graduate from high school prepared for college and career, we cannot forget about this basic piece of the puzzle that begins before that child enters kindergarten," Casey said on the floor last week.
Republicans aren't likely to back the idea. In the past, they've said that there are already too many federal preschool programs and states should be the one to make the effort.
Another proposal is more likely to split down state lines than ideological ones. Title I, the largest federal K-12 program, is given out via four complicated formulas that emphasize large population centers and state education spending. Sen. Richard Burr of North Carolina, instead, would give out the funds based on a state population and national average per-pupil spending.
The results would mean heavy cuts to states in the Northeast and Midwest, particularly big-city schools. Illinois would lose $181 million, about 27 percent less than the current formula, according to the Congressional Research Service. Chicago schools would receive about $68 million less. Fast growing-states in the South and West would be the big winners: Florida would get an additional $112 million, about a 15 percent boost, while Burr's North Carolina could see another $73 million, about an 18 percent increase.
Senators from states that could see their Title I budgets slashed have said changing the formula could be a dealbreaker for their backing of the measure.
Dick Durbin, Democrat of Illinois, cited the Chicago schools, particularly the wave of violence that has happened there recently, and warned colleagues that he will use "every tool in the box to stop this from coming to the floor and passing. There is just too much at stake."
Members will also consider some of the more fundamental issues of opportunity and educational fairness.
Illinois Republican Mark Kirk has introduced an amendment that would require states to create what's being called an "opportunity dashboard" to report on students' access to qualified instructors, preschool, health and wellness programs, libraries and other educational supports. The data would have to be broken down by gender, race, poverty level and other factors, and schools would have to notify parents that they may request the information. States would have to work with districts to address any disparities.
"It is our responsibility not just as senators, but as adults, to protect children and to help them flourish"
And floor leaders announced Wednesday that they had delayed a vote on a proposal by Massachusetts Democrat Elizabeth Warren that would allow states to cross-tabulate and report student achievement data, for example, the test results of white students with disabilities or black girls. Her amendment has a Republican co-sponsor, Cory Gardner of Colorado, and education committee chairman Alexander said the vote was delayed to allow leaders to work on specific language that all parties could accept.
Meanwhile, the House finally wrapped consideration of its much more conservative counterproposal, called the Student Success Act. Republican leaders pulled it from floor consideration in February in the face of conservative backlash that imperiled its final passage.
This week, they offered conservatives votes on three more amendments designed to appease their concerns. The so-called A-PLUS Act, which would permit block grant federal funding to states with no strings on its purposes or oversight on outcomes, was defeated but still earned the backing of 195 Republicans. A separate proposal, which would allow parents to opt children out of testing without those counting against a school's mandatory 95 percent test participation rate, was added to the measure with the backing of 19 Democrats.
The House bill ultimately passed narrowly, 218-213, on several last-minute votes from moderates. No Democrats backed the measure, and 27 Republicans – mostly the most conservative members of the caucus, though also some moderates – voted no.
When the Senate finishes its work later this week, Senate and House negotiators will then begin the hard work of hashing out a deal. Although Republicans control both chambers, don't expect an extremely conservative, partisan messaging bill that will force the president to veto: Alexander from the beginning has said he wants a final bill that Obama will sign.
Get stories like these delivered straight to your inbox. Sign up for The 74 Newsletter