Cribb: The English Embrace Charter-School-Like Academies — and Learn the Free Market Is No Substitute for a Quality Authorizer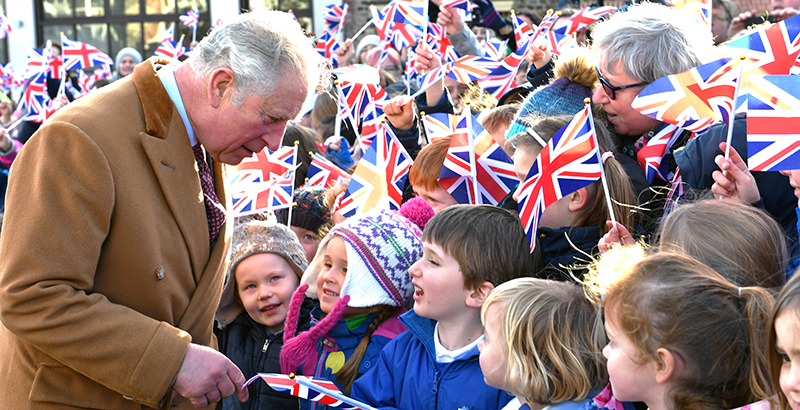 New Orleans is the first major U.S. city to convert all its traditional public schools to public charter schools. Now imagine an entire country moving in this direction. That is exactly what England has done.
Academy and free schools, England's equivalent of charter schools, currently educate more than half of all public school students, far more than the 6 percent of U.S. public school students who attend charters. In just nine years, England's conservative government has pushed academy and free school numbers from 200 to more than 8,600, representing a third of all primary schools (grades 0-5) and 76 percent of all high schools (grades 6-10). (After grade 10, English students choose to remain in full-time education for two more years or enter into employment or vocational training.)
Since 2016, the government has required public schools rated "inadequate" to become academies. Unfortunately, it created only eight authorizers to hold the explosion of autonomous schools accountable for performance, and they have been overwhelmed by the numbers, leaving England's academy sector with uneven performance. The English have learned the same lesson we have on this side of the pond: The key to quality charter schools is quality authorizing.
As with charters in the U.S., the development of academies has been a long-term, bipartisan effort to improve educational outcomes. In 1988, Conservative Prime Minister Margaret Thatcher pushed through legislation allowing public schools to opt out of local control and receive funding directly from the national government. The theory was that these "grant-maintained schools" would have the autonomy they needed to innovate and excel.
Schools that opted out were allowed to control their own admissions, so they weren't typically open to many students stuck in low-performing public schools. So in 2002, Labour Party Prime Minister Tony Blair introduced academies to take over failing public schools in the country's most disadvantaged areas.
Academies are independently operated public schools governed by an independent, nonprofit board called an academy trust. Academies developed by the Labour government are known as sponsored academies, because they are sponsored by an independent organization, such as a university, nonprofit or foundation. The sponsor appoints members to the academy trust, selects the school's leadership team and influences how the school spends its funding.
Under Labour, the first 200 academies were a huge success. Student performance improved significantly, and the more years students attended academies, the more academic growth they achieved.
But the party lost power in 2010, and a coalition government of the Conservative and Liberal Democratic Parties — more enamored of the free market — passed the Academies Act of 2010.
It allowed every school to convert to academy status and awarded them extra funding, taken from their local governments' budgets. (In England, as in much of the world, there are no school districts with separately elected school boards; schools are guided by the education department of a local government, which they call local authorities.)
Schools rated "good" or higher by the national Office for Standards in Education, Children's Services and Skills, known as Ofsted, could convert without a sponsor. (They are known as convertor academies.) Those rated "requires improvement" could convert only by joining an existing multi-academy trust, the equivalent of a charter management organization. And schools rated "inadequate" had to become sponsored academies. In addition, the legislation allowed startups, called free schools, to form.
Then-Secretary of Education Michael Gove strongly advocated that every school make the transition. Under pressure to accept every proposal, the eight authorizers, called regional schools commissioners, rejected very few. Between 2014 and 2017, for instance, they turned down only 13 of 2,173 applications.
Their lax oversight, coupled with a shortage of high-quality sponsors and academy trusts, resulted in uneven performance and some cases of financial mismanagement, even corruption. The Education Policy Institute found that "the effects of converter academies on grade attainment was far smaller than the effects of the pre-2010 sponsored academies and is, in some cases, undetectable."
Not only are England's eight regional schools commissioners responsible for authorizing academies, but their role also includes finding and training academy sponsors and trusts and intervening in all underperforming schools, not just academies. These roles cannot be fulfilled effectively by just eight organizations.
England should clearly create more commissioners. In addition, it should learn from the success of high-performing charter systems in the U.S. and limit its authorizers to two jobs: ensuring that only high-quality academy trusts and sponsors are able to operate academies, and closing schools of persistently low quality.
As long as there is variation in the quality of authorizers, there will be variation in the performance of charter sectors. States and school districts in the U.S. with strong authorizing bodies, such as Massachusetts, New Jersey, New York and Washington, D.C., have created charter sectors that substantially outperform district schools whose students have similar demographics. Where there are weak authorizers, as in Arizona, Ohio and Michigan, charter performance has been far less impressive.
Rather than rapidly expanding a free market of public schools, states and districts should create carefully regulated markets, with authorizers whose only job is to ensure that weak applicants don't get charters and weak schools are replaced by stronger schools.
Phoebe Cribb is an education fellow at the Progressive Policy Institute. A native of Lancashire, England, she is a rising senior at Bryn Mawr College.
Get stories like these delivered straight to your inbox. Sign up for The 74 Newsletter