COVID & Schools: Michigan Aims to Invest $280 Million in Large-Scale Tutoring Plan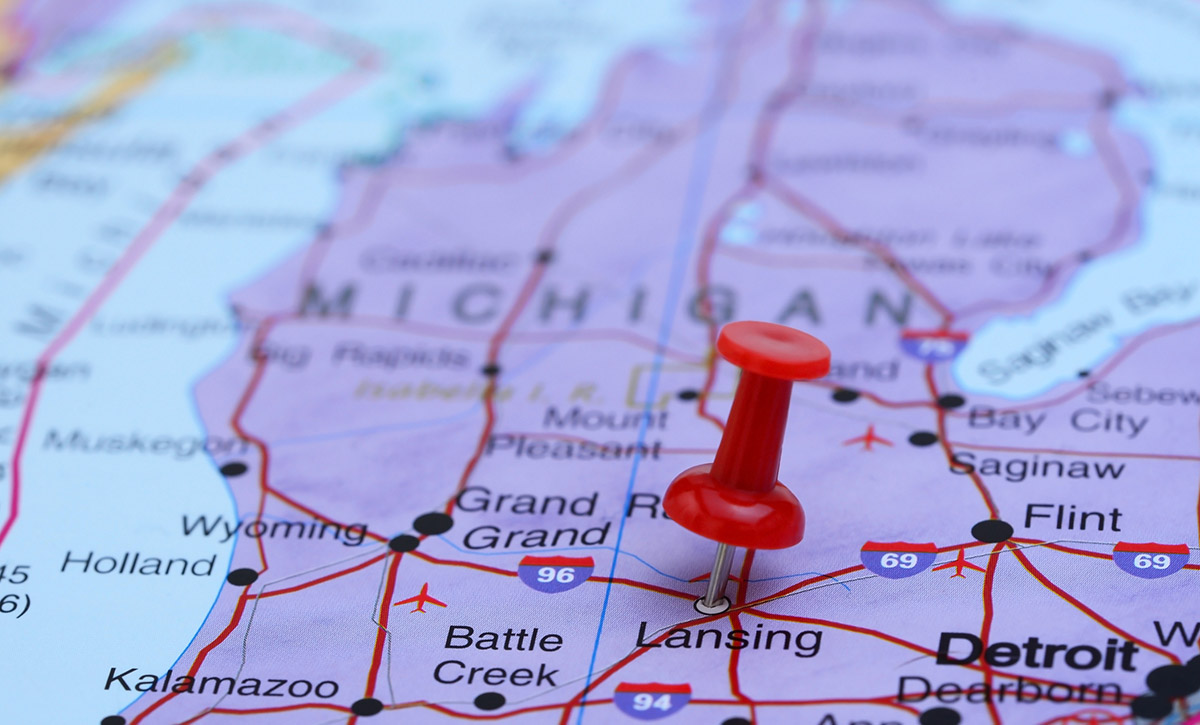 Get stories like these delivered straight to your inbox. Sign up for The 74 Newsletter
The spending of billions of dollars in K-12 pandemic aid is being slowed by the review of district plans by state education agencies, which is required to ensure schools are spending funds in line with guidelines set by the federal government.
As Education Week reports, while Congress placed relatively few strings on the cash, lawmakers did specify that at least 20% of school and district funds must be targeted to address learning loss — a number some prominent researchers say will be insufficient to meet the challenges faced by students. Yet as states review district allocations, some are rejecting plans or asking for more information that investments will be evidence-based and proven to move the needle on student academic achievement, causing lengthy delays that are drawing the ire of state and federal officials.
"Bureaucratic hurdles should not get in the way of student recovery," said an Education Department spokesperson. "States should [be] doing everything they can to get these badly needed resources into the classroom and helping students recover."
Looking beyond relief funds, here are nine other updates from across the country about how states and school systems are confronting the challenges posed by COVID-19 and its variants — and working to preserve student progress amid the pandemic:
MICHIGAN — Gov. Whitmer Seeking to Invest in Large-Scale Tutoring Initiative
Despite not including tutoring as a piece of the state's plan for federal COVID relief funding, Michigan Gov. Gretchen Whitmer is seeking to invest roughly $280 million in a large-scale tutoring initiative designed to address widespread learning loss. As Chalkbeat reports, officials are pointing to increasing evidence that tutoring is the among the most impactful interventions for accelerating and making up learning time, including new research from Harvard's Thomas Kane.
ARIZONA – $100 Million K-12 Investment Sees Summer Camps Expanding Across State
A $100 million investment in summer programming in Arizona means there are hundreds of additional summer camps available with thousands of openings for students this summer, say state officials. The AZ OnTrack Summer program is a pillar of Gov. Doug Ducey's strategy for investing pandemic relief aid and helping students and teachers make up lost learning and instructional time. Some programs, like in the Scottsdale Unified School District, are targeted to the youngest learners, who experts say often have the greatest need. "Very few of them know what it means to last a whole year in school without it being interrupted by COVID," said Alice Spingola, a Scottdale ESSER Coordinator. "This is very beneficial for our students. These students more than any other grade level really need that head start."
NORTH CAROLINA — Pandemic Remote Learning Set Back Student Progress
Students in North Carolina are as much as a year behind in reading and as much as two or more years behind in math from where'd they be without the effects of the pandemic, according to a report released by the North Carolina Department of Public Instruction. The study suggests learning loss was sharper for students in schools that kept instruction remote for longer.
TEXAS — State to Resume Accountability Practices Linked to State Testing
Texas officials are unthawing pre-pandemic accountability measures set in place to monitor student achievement and school performance. Schools and districts will be given an A-C letter rating based on how students score on the State of Texas Assessments of Academic Readiness, or STAAR exam. Schools that earn a D or F rating will be listed as "Not Rated" and have the opportunity to take action to improve scores for the following academic year. "STAAR results allow parents, teachers and schools to see how individual students are performing so they can better support those students moving forward," Frank Ward, a TEA spokesperson said.
FLORIDA — State Reading Test Results Show Decline in Proficiency for Third-Graders
Just over 53% of Florida third-graders passed the state's annual reading assessment, roughly the same as the results from last year, when tests were reinstated after a pause during the pandemic and faced challenges with weakened participation. The results represent about a 5% decline in proficiency from 2019, the year before the pandemic shuttered schools. Despite half of students "passing," only 1 in 4 scored proficiently. Another quarter of students earned a Level 1 score, the lowest, which could lead to higher rates of students being held back or requiring additional interventions and services.
MISSOURI — State to Implement Summer Programming with ARP Funds
The Missouri Education Department has made over $20 million in federal American Rescue Plan dollars available as grants to school districts looking to prop up new summer school programming this year. Officials say that the funding will enable large districts to expand existing programs to accommodate more students, while many smaller and more rural districts may be able to implement summer offerings for the first time.
MINNESOTA — Lawmakers Pass $93 Million to Address Rise in Mental Health Crises
A last-minute vote in the Minnesota legislature saw the passage of a suite of mental health resources, some tied directly to schools, that lawmakers say will help address the sharp rise in mental health crises seen in communities during the pandemic. A portion of the funding is meant to establish "mental health urgency rooms" that will seek to alleviate pressures on emergency services and provide safety for teens and students in particular.
OREGON — Auditors: State Lacks Accountability Measures to Ensure Efficient Use of Funds
As Oregon receives an influx of funds, state auditors are expressing concern about the lack of accountability measures in place to monitor spending. Auditors are urging state officials to put measures in place that hold schools and districts accountable for the outcomes of the students they serve. "State leaders need to monitor how the agency itself is performing and intervene when necessary to ensure student success does, in fact, increase," auditors said.
COLORADO — Lawmakers Tout Significant Increase in State Education Budget:
Through a series of bills recently signed by Colorado Gov. Jared Polis, lawmakers are touting a record investment in public education in the Centennial State just two years after the pandemic forced a significant cut to state budgets and programs. Changes to the state education budget mean per-pupil expenditures across Colorado will increase by 6% to as much as 40% for students who receive special education services.This update on pandemic recovery in education collects and shares news updates from the district, state, and national levels as all stakeholders continue to work on developing safe, innovative plans to resume schooling and address learning loss. It's an offshoot of the Collaborative for Student Success' QuickSheet newsletter, which you can sign up for here.
Get stories like these delivered straight to your inbox. Sign up for The 74 Newsletter