COVID & School Recovery: Critics Warn Washington Bill Would Reduce Classroom Learning Time By 4 Hours a Week
Cross-country updates on how states & schools are confronting challenges posed by COVID-19 — and struggling to preserve student progress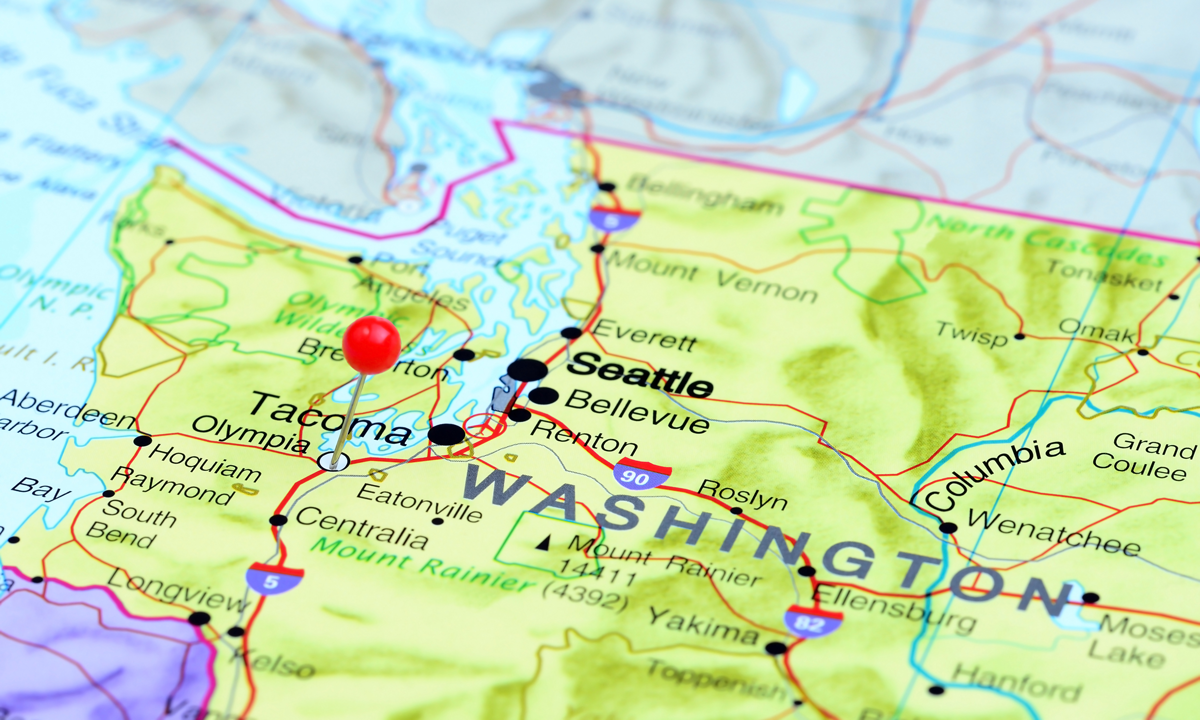 Get stories like these delivered straight to your inbox. Sign up for The 74 Newsletter
Curriculum publisher Amplify released mid-year data from over 300,000 students in 43 states showing that more K-2 grade students are reading on grade level than last year, but the progress of third graders, dubbed "COVID kids", has remained stagnant.
Researchers, for their part, believe stagnancy among third graders is preferable to steep declines and proves learning loss interventions like tutoring and additional group instruction have been effective measures. Tennessee is cited as an example of a state taking the lead, with state leaders investing in high-quality instructional materials backed in the science of reading and aligned teacher training to narrow literacy gaps among students.
Elsewhere, data released from separate reports by Chalkbeat and the RAND Corporation, are highlighting elevated levels of turnover among teachers and school principals that are bucking hopes that staffing challenges would mitigate years after the worst of the pandemic.
Teacher turnover was estimated at 10% nationally at the end of the 2022 school year, at least 4% higher than pre-pandemic — though the rate appears to spike when compared state-to-state, with turnover as high as 15% in places like South Carolina and Louisiana. The RAND data suggests that principal turnover is around 16% nationally, climbing nearly 13% percentage points through the pandemic. Staff turnover remains high despite nearly 90% of districts reporting they've implemented new policies and initiatives aimed at mitigating recruitment and retention woes.
Looking beyond literacy scores and teacher turnover, below is our latest roundup of updates from 10 states about how school systems are confronting the challenges posed by COVID-19 and its variants — and working to preserve student progress amid the pandemic:
WASHINGTON STATE — New Bill Would Reduce Classroom Learning By Four Hours a Week, Prioritizing Teacher Development
A bill proposed in Washington state is raising concerns for allocating up to four hours per week during the school day for teacher professional collaboration and development. Proponents say greater collaboration between teachers will allow for improved instruction and interventions for students, while critics say the measure would result in students only receiving 26 hours of instructional time per week instead of 30.
NORTH CAROLINA — Board of Education Aims to Increase Teacher Pay
The North Carolina Board of Education has submitted a teacher pay plan to the state legislature that would tie increases in base salaries to student performance and teacher evaluations. The proposal is receiving pushback from the state teachers union, which says increases should not be tied to student performance as measured by test scores. If approved by the legislature, a teacher's starting annual salary in the state would be raised to $38,000.
ILLINOIS — Chicago's Next Mayor Will Be a Former Educator
After Chicago Mayor Lori Lightfoot's stunning defeat in the city's recent mayoral election, two candidates with a history in education will proceed to a runoff election on April 4th. Cook County Commissioner Brandon Johnson, a former public school teacher and Chicago Teachers Union organizer, will face off against Paul Vallas, who served as CEO of Chicago Public Schools from 1995 to 2001.
DISTRICT OF COLUMBIA — DC School Aims to Make CTE More Attractive & Accessible
District of Columbia Public Schools (DCPS) are touting their efforts to expand Career and Technical Education programs and pathways for an increasing number of students. The district says six high schools now boast 30 industry certifications and 24 career pathways, from computer engineering and hospitality to culinary service and biomedical sciences. "There's two things we know about our students," said DCPS Chancellor Lewis Ferebee. "Students who participate in extracurriculars and students who participate in our career and technical education programs are the most successful after graduation in DCPS, and, in fact, that is actually true nationally as you look at outcomes."
MONTANA — Gov. Gianforte Signs K-12 School Funding Increases Into Law
Montana Gov. Greg Gianforte signed a measure into law that would provide "inflationary increases" to the state's K-12 education budget, resulting in an additional $85 million in funding for schools in the Treasure State. The budget increases come as lawmakers in the state legislature consider a range of education bills focused on topics like teacher recruitment and retention, early childhood literacy, and the expansion of public charter schools.
KANSAS — As Governor Emphasizes Funding for Special Education, Lawmakers Focus on Private Schools
Kansas Gov. Laura Kelly is continuing her push for a fully funded special education system as the state's lawmakers convene their legislative session. Kelly's proposed budget would see an increase in state special education funding of about $75 million a year over the next five years while the governor's office also increases pressure on the federal government to shoulder a larger share of the funding that it currently is, at 13%. Lawmakers, however, appear most focused on a school voucher bill that would allow state funding to be used by families for attendance at private schools.
ILLINOIS — Governor Proposes $70 Million Program to Hire and Retain Teachers Amid Teacher Shortage
State lawmakers are considering a number of education funding increases and new programs put forth in Gov. J.B. Pritzker's annual budget proposal, including a $250 million investment in early childhood education and a $70 million initiative meant to recruit and retain teachers as districts struggle with stubborn staffing shortages. Other bills being considered would expand student mental health resources, expand kindergarten across the state, and would bolster resources meant to support migrant youth.
MAINE — Blowing the Whistle on Maine's Flagrant Fouls With Testing
The state's failure to comply with federal assessment requirements has drawn firm admonition from the U.S. Department of Education. Maine's Commissioner of Education, Pender Makin received a strongly worded letter from USED's James Lane calling out the state for failing to meet federal requirements regarding annual testing for both the 2020-21 and 2021-22 school years. As a consequence of violating federal requirements, USED is also warned that a quarter of Maine's Title I, Part A funding — or roughly $117,422 — could be withheld. AssessmentHQ's Dale Chu, commenting on the developments, says "There's a symbolic power to the feds taking this action. While the dollar amount is miniscule, Uncle Sam can throw his weight around in other ways and it's heartening to see him doing so on behalf of Maine's students even if it is at the eleventh hour."
NEBRASKA — Lawmaker Proposes Expanding NEST 529 Plans to K-12 Private Education
State Sen. Suzanne Geist is sponsoring a bill that would allow for the expanded use of the state's education savings accounts towards private K-12 institutions. The proposal comes as a growing number of states explore ways to increase use of education dollars in private education, though Geist notes that the state's 529 plans are primarily funded by private funding from families and would not impact public school funding in the state.
NEW JERSEY — State's Plan to Hire Volunteers to Support K-12 Students Garners Lackluster Response
An initiative announced by New Jersey Gov. Phil Murphy in late 2022 is receiving criticism for failing to meet initial goals. The New Jersey Partnership for Student Success aims to recruit community members and organizations into supportive roles in schools, but has only received about 400 applicants despite the governor's initial goal of over 5,000 for the 2023 school year. Critics say the state education leaders have been slow to recruit applicants and don't have a clear pathway for those who are accepted.
This update on pandemic recovery in education collects and shares news updates from the district, state, and national levels as all stakeholders continue to work on developing safe, innovative plans to resume schooling and address learning loss. It's an offshoot of the Collaborative for Student Success' QuickSheet newsletter, which you can sign up for here.
Get stories like these delivered straight to your inbox. Sign up for The 74 Newsletter