COVID Relief Funds Are an Overlooked Resource for Helping Homeless Students
From cell phones & laundry to hotel stays & car repairs, how 5 districts are using federal money to get these vulnerable kids back in the classroom.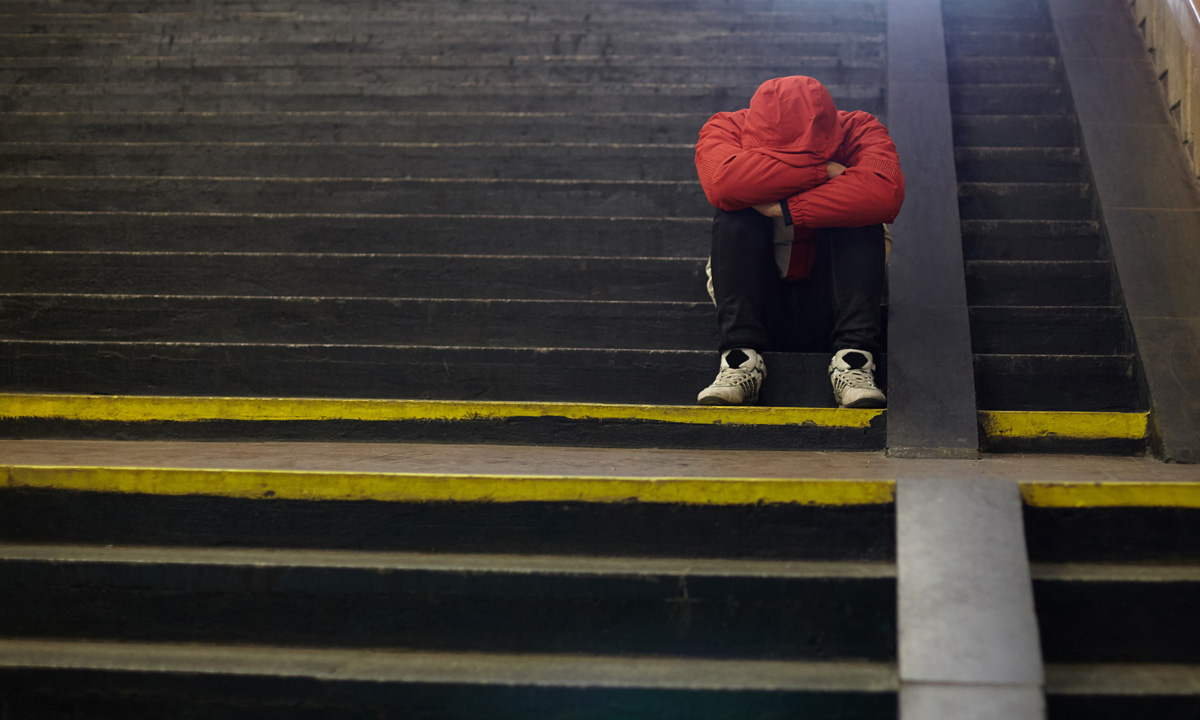 No paywall. No pop-up ads.
A version of this essay originally appeared at FutureEd.
With all the talk about using federal pandemic relief funds to solve such challenges as student absenteeism, lagging academic performance and adolescent mental health crises, relatively little attention has been paid to the $800 million in COVID aid that can be used to address a hidden but significant driver of these, and other, post-pandemic educational problems: homelessness.
Homelessness is easily overlooked in the classroom and the community, because children without homes are very rarely on the streets in plain view. They are more likely to bounce between the homes of other people, motels, cars and other less visible locations, especially in rural and suburban areas. Even with significant undercounting, public schools identified more than 1.2 million children and youth experiencing homelessness in 2021-22, a slight increase over the previous year. The chronic absenteeism rate of students experiencing homelessness is more than double the rate of all children, and they graduate at significantly lower rates than students from low-income families with stable housing.
Federal lawmakers have given school districts an opportunity to address the problem with $800 million in American Rescue Plan-Homeless Children and Youth Funds, money that can be used for the identification, enrollment and school participation of children and youth experiencing homelessness. Allocated through both competition (an initial tranche of $200 million) and formula (a second tranche of $600 million), the funds have reached 53% of school districts to date — more than double the number of districts reached with annual homeless education funding allocations in the past.
Some districts are using the resources in creative ways to support families and encourage attendance. Lawton Public Schools in Oklahoma, for instance, is providing cell phones to students who are experiencing homelessness on their own, purchasing a vehicle for transportation and hiring mentors and outreach specialists. Before receiving the federal funds, the district employed traveling counselors to help get homeless students to school until they could be included in the district's transportation system. But variation in counselors' schedules made these arrangements unreliable. Purchasing a dedicated vehicle helped to address the problem. The district is also using the vehicle for "home" visits to students and families and to transport students to health services.
Fairfax County Public Schools, Virginia, learned from its attendance specialists that students in homeless families often lacked laundry, school supplies, clothing, jackets and other basic needs. The district is providing store cards to support them — and to build trust to re-engage families in learning. The district is also using the COVID relief funds to provide homeless students with dental care, glasses and specialized transportation.
Clifton Public Schools in New Jersey also prioritized students' immediate needs by purchasing $50 store cards from local retailers such as Walgreens, Target and Shop Rite and $25 gas cards. Families meet with the district's supervisor of counseling and student services to determine eligibility and prioritize their needs. The district uses the cards to purchase items, and delivers them to the family or the school. This approach has led to an increase in the identification of students in need because families have been more willing to share their homeless status once they're aware of resources to support them.
The school district in Lafourche Parish, Louisiana, is using its federal aid to provide students experiencing homelessness and their families with hotel stays of three to five days. These provide families with extra time to figure out their next steps and keep their children safe and in school. As a first step, district's community outreach director developed partnerships with local hotels with a letter outlining the definition of homelessness under federal law and the unique needs of families in Lafourche Parish. The district then worked with its social workers to establish the services that families would receive during their short-term hotel stays, including meals and transportation. The social workers welcome arriving families to assess the support needed during their stay.
Alaska's Anchorage School District found that paying for car repairs for families or teens is more economical than providing taxi services. If a family reaches out to the homeless education program, staff members determine if car repairs are feasible and ask the family or youth to obtain an estimate. The program will cover up to about $200 in car repair costs, and families are asked to pay a portion of the expense. Once the repair is completed, staff members use a school district credit card, submitting receipts with the car repair business' name and amount charged.
There is an urgency to identifying and supporting students who experience homelessness to make the most of the one year remaining of the federal funding. Including homelessness in school, district and state efforts to strengthen academic recovery, improve attendance and bolster student mental health is essential to move the needle on these core challenges.
Get stories like these delivered straight to your inbox. Sign up for The 74 Newsletter