CARES Act Funding Opens Window onto How Minneapolis Private Schools Are Serving Low-Income Kids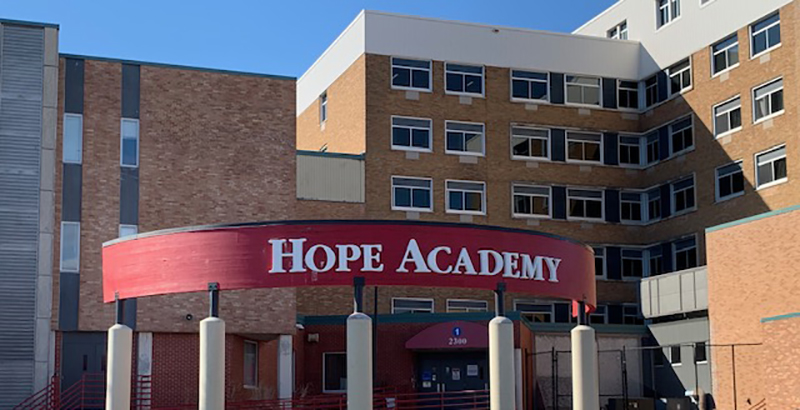 Shortly after Congress passed the first round of school stimulus funding last March, former U.S. Education Secretary Betsy DeVos issued guidance ordering a slice of it to be distributed to private schools. The idea met stiff resistance, with the NAACP filing a suit in federal court in Washington, D.C.
The court ultimately rejected DeVos' proposal. But before it did, schools were advised to calculate the number of private school students in their geographic boundaries whose family income made them eligible for services paid for by federal Title I aid — money intended to support primarily low-income children — and to set aside a corresponding share of the funds in case the gambit succeeded. (The most recent stimulus package includes $2.75 billion for private schools. Distribution is not contingent on schools' poverty rates.)
The proposed budget Minneapolis Public Schools submitted to state officials offers a glimpse into which of the city's private schools enroll sizable numbers of economically disadvantaged children. The district budget lists 16 private schools located within city limits. The online school finder Niche.com lists 18, plus a number of preschools. Five of the six schools where a majority of students are impoverished have missions that encompass serving them.
Two of the city's most progressive schools, Lake Country Montessori and City of Lakes Waldorf, showed very low enrollment of low-income students. According to district records, at City of Lakes, three of 260 students qualify for poverty aid, and none do at Lake Country. City of Lakes did not reply to The 74's request for comment. Lake Country responded that it does not collect information from families about eligibility.
At two schools with a mission of serving low-income populations, more than 80 percent of students qualify.
Two schools, Carondelet Catholic and Pilgrim Lutheran, do not appear on the district's list.
Find your school here:
Support The 74's year-end campaign. Make a tax-exempt donation now.