COVID Classroom Recovery: California Has Spent Little to Address Learning Loss
A weekly roundup of headlines about how the pandemic is shaping schools and education policy, vetted by AEI Visiting Fellow John Bailey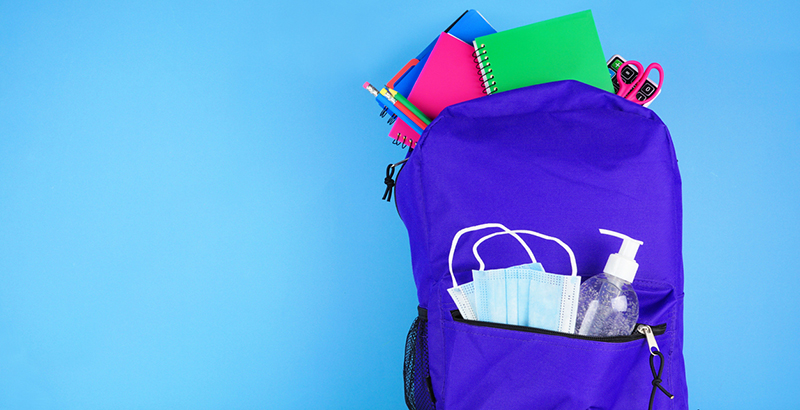 This is our weekly briefing on the pandemic, vetted by John Bailey. Click here to see the full archive.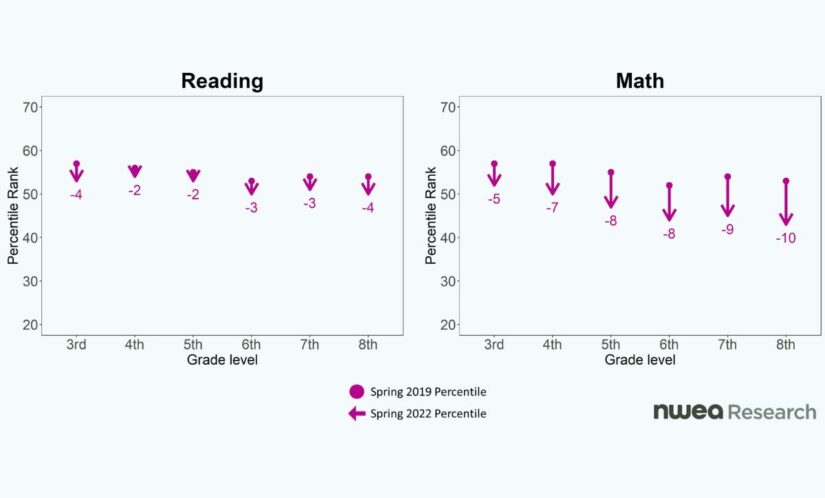 Student Achievement is Rebounding, but COVID Learning Delays Remain
New NWEA research: "Initial signs of academic rebounding were evident in 2021-22 with academic gains (fall to spring) that paralleled pre-pandemic trends, especially in math and among younger students."
"Despite initial signs of rebounding, student achievement is still lower than where we'd expect it to be if the pandemic did not happen. Furthermore, if improvements continue at the rate we saw this year, the timeline for a full recovery is years away and will likely extend past the availability of federal recovery funds."
The 74: "The nation's students showed small signs of academic recovery during the 2021-22 school year, but high absenteeism, quarantines and short-term closures 'thwarted hopes of a strong comeback.' "
New York Times: "At this rate, elementary school students may need at least three years to catch up to where they would have been had the pandemic not happened, and middle school students may need five years or more."
Top Three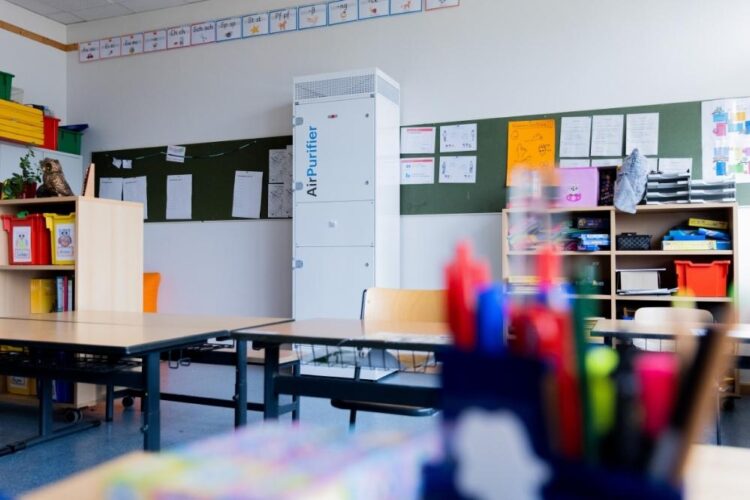 Schools Race to Improve Indoor Air Quality as Coronavirus Cases Climb
Via the Washington Post
"At this point in the pandemic, cleaning the air is still 'one of the smartest investments' schools could make, Georgia Lagoudas, senior adviser for biotechnology and bio-economy at the White House's Office of Science and Technology Policy, said in a statement. 'It's really important that school leaders understand this money is still available and the guidance has become more clear on how to make indoor air upgrades.' "
"The CDC did not respond to requests for comment."
California Districts Have Spent Little So Far to Address Learning Loss
"The analysis … released earlier this month, represents the first comprehensive look at how the state's school districts have used a total of $40 billion in federal and state funding dedicated to helping them cope with COVID. It covered reports for spending through March 31."
Less than 17% of ESSER III funds have been spent. Only 5% has been spent on tutoring.
Why Omicron Offshoot BA.5 is a Big Deal
Via CNN
" 'We do not know about the clinical severity of BA.4 and BA.5 in comparison to our other Omicron subvariants,' CDC Director Dr. Rochelle Walensky said at a White House COVID-19 Response Team briefing Tuesday. 'But we do know it to be more transmissible and more immune-evading. People with prior infection, even with BA.1 and BA.2, are likely still at risk for BA.4 or BA.5.' "
"As Americans have switched to more rapid at-home tests, official case counts – currently hovering around 110,000 new infections a day – reflect just a fraction of the true disease burden."
"Daily hospitalizations are also climbing in the United States. The fraction of patients needing intensive care is up by about 23% over the past two weeks."
Related: COVID Reinfections via Emily Oster
Federal Updates
U.S. Announces 'Engage Every Student' Plan
Engage Every Student initiative aims to ensure every student has access to high-quality learning (press release)
"The U.S. Department of Education is announcing a public-private partnership with five coordinating organizations: the Afterschool Alliance, The National Comprehensive Center, the National League of Cities, The National Summer Learning Association and AASA, the School Superintendents Association, who will work with more than 20 allied organizations to ensure that students have access to these critical learning and development opportunities year-round."
It also unveiled "a new tool from [the Institute of Education Sciences] to support states, districts or programs in building and using evidence to implement afterschool and summer learning programs."
CDC Recommends Novavax COVID Shot for Adults
City & State News
Arkansas: New Coalition Launches to Help Close Arkansas' Digital Divide, via Heartland Forward
California: L.A. County is planning to instate an indoor masking mandate July 29. It would apply to all public indoor spaces, including schools.
Illinois
Gov. J.B. Pritzker has eased COVID-19 rules, lifting a vaccine mandate for college students and employees. But: "Vaccination mandates will remain in place in K-12 schools, day cares, state-run 24/7 congregate care facilities and any health care facilities not covered under the federal CMS vaccine mandate…"
Maryland
Montgomery County Public Schools teacher resignations, retirements up 38% in past year.
Missouri
"About five weeks before some districts go back to school, many are still facing a bus driver shortage. Many bus companies are offering incentives to get more drivers as some districts rearrange routes to get every student to school. Sign-on bonuses, higher pay and health benefits are some of the things DS Bus Lines hopes will attract people to drive buses after the pandemic took a toll on staffing."
COVID-19 Research
COVID Rises Across the U.S. Amid Muted Warnings and Murky Data
Via the NYT
"More than two years after the pandemic began, though, public health officials are sounding only quiet warnings amid a picture that they hope has been changed by vaccines, treatments and rising immunity."
"Deaths are rising, but only modestly so far in this new wave. And state and local public health officials say they also must now factor in a reality that is obvious along the streets from Seattle to New York City: Most Americans are meeting a new COVID wave with a collective shrug, shunning masks, joining crowds indoors and moving on from the endless barrage of virus warnings of months past."
What the Data Say About BA.5 So Far
Interesting details from the Institute for Health Metrics and Evaluation's latest update
"Although it is harder to make sense of some of the trends, it is likely given the experience in other countries that the BA.5 surge will be relatively short-lived in the order of 4 to 6 weeks."
"Nor do we expect a major increase in deaths due to COVID-19 given high levels of past exposure to COVID-19, either through past infection or through vaccination.
"We estimate that only 2% of those who are not vaccinated still want to be vaccinated, so that expanding new vaccinations is unlikely to be a major control strategy."
Viewpoints and Resources
Governors Sign Pledge to Advance Computer Science Education

State of the Superintendent — High Job Satisfaction and a Projected Normal Turnover Rate
Via Rand: "13% of superintendents plan to leave their position by the end of the 2021–2022 school year, a rate on par with pre-pandemic superintendent turnover estimates."
Not Enough Tutors to Go Around?
College students can help, argue Christina Claiborne & Sam Stockwell in The 74
Scheduling flexibility, content knowledge, ability to mentor and diversity make college students a good fit for tutoring.
A Street-by-Street View of Digital Inequity in the U.S.
Great resource from Microsoft that should be useful for states in their planning for National Telecommunications and Information Administration funds.
…And on a Lighter Note
Emmanuel!: Don't do it!!!
ICYMI @The74
Weekend Reads: In case you missed them, our top stories of the week:
For even more COVID policy and education news, subscribe to John Bailey's daily briefing via Substack.
Disclosure: John Bailey is an adviser to the Walton Family Foundation, which provides financial support to The 74.
Get stories like these delivered straight to your inbox. Sign up for The 74 Newsletter