COVID Brief: New Data Capture Pandemic's Toll on Student Attendance, Grades, Advancement
A weekly roundup of headlines about how the pandemic is shaping schools and education policy, vetted by AEI Visiting Fellow John Bailey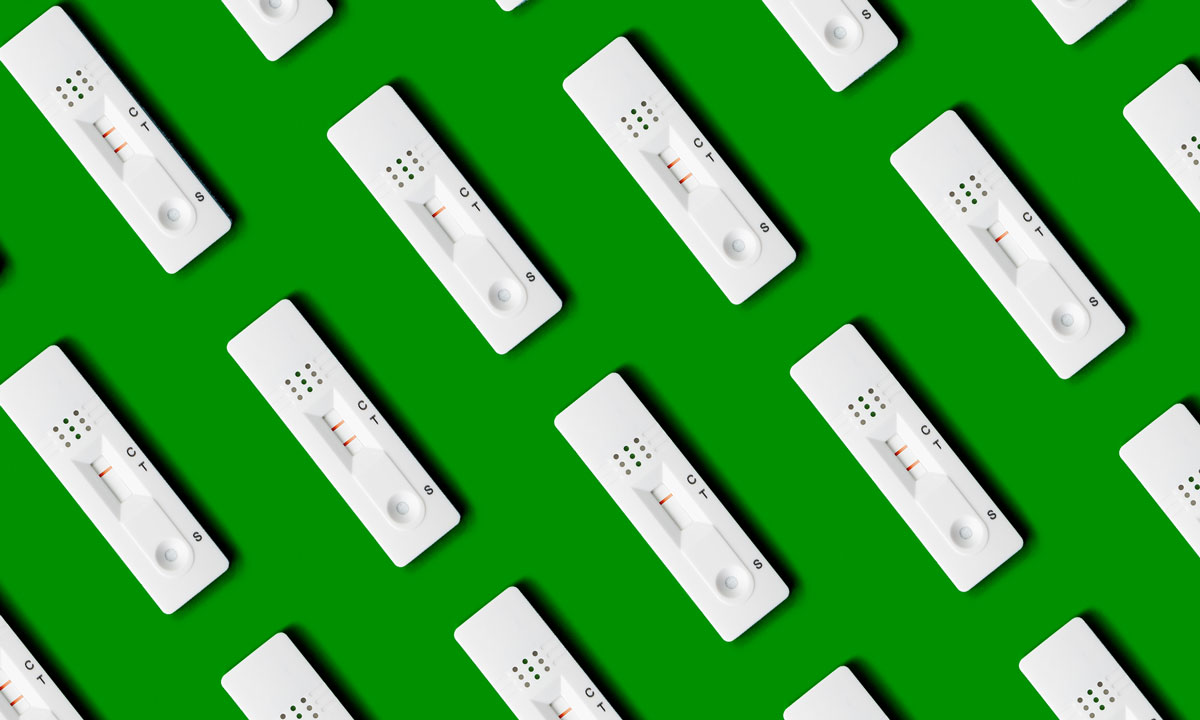 Support The 74's year-end campaign. Make a tax-exempt donation now.
This is our biweekly briefing on the pandemic, vetted by John Bailey. See the full archive.
This Week's Top Story
In School, Engaged, on Track? Pandemic Negatively Affected Student Attendance, Course Grades and Grade Retention in North Carolina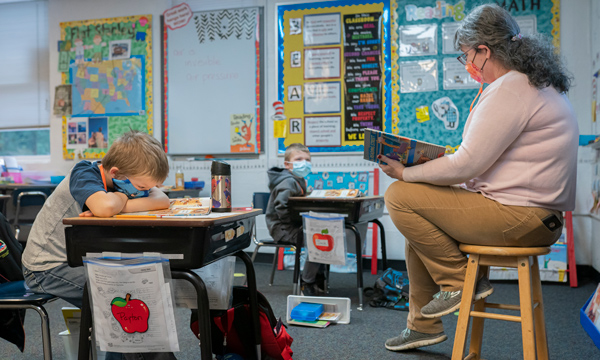 Top Three
Dogs Were Highly Accurate in Detecting COVID-19 in Schools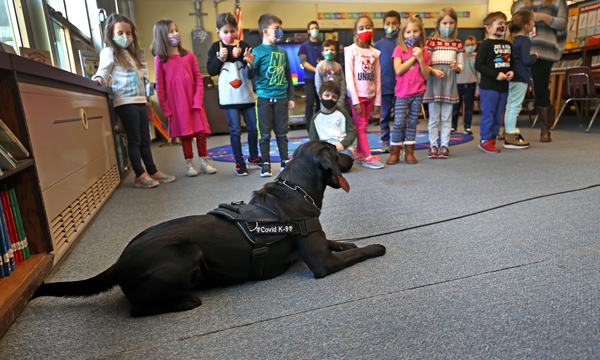 New Data Show Safety of Pfizer COVID Vaccine for Teens
A Playbook to Address Students' Mental Health Needs
Federal Updates
White House: Susan Rice, director of the White House Domestic Policy Council, is stepping down. A potential replacement could be senior adviser Neera Tanden.
Education Department: Supporting Schools' Use of Evidence to Guide Ed Tech Adoption.
Institute of Education Sciences: What's on tap at IES for the next year? Director Mark Schneider shares his priorities.
Centers for Disease Control and Prevention: CDC simplifies COVID-19 vaccine recommendations. Katelyn Jetelina explains.
City & State News
California: Districts see more chronic absenteeism than before pandemic.
Michigan: Detroit Public Schools Community District is eyeing staffing cuts as COVID funding comes to an end.
New York: "Enrollment in New York City's public schools, the country's largest school district, dropped by 8.3% from 2020 to 2022, according to a fiscal watchdog funded by the city."
North Carolina: "A new analysis of North Carolina test results from the 2021-22 school year shows that students made significant strides from the previous year in recovering instructional time lost to the COVID-19 pandemic."
Ohio: Most families qualify for $1,000 to pay for camps, tutoring.
COVID-19 Research
In-Person School Reopenings Tied to Modest Rise in Community COVID Spread
WHO Issues Initial Omicron XBB.1.16 Risk Assessment
In-Depth
Student Access to Teletherapy Skyrockets
'Kids Can't Read': The Revolt Taking On the Education Establishment
Bill Gates Talks Learning Recovery, AI and His Big Bet on Math
…And on a Lighter Note
⚾ She Literally Did a Cartwheel: On the way to first base.
For even more COVID policy and education news, subscribe to John Bailey's briefing via Substack.
Disclosure: John Bailey is an adviser to the Walton Family Foundation, which provides financial support to The 74.
Support The 74's year-end campaign. Make a tax-exempt donation now.