COVID Brief: Half of Students Started the School Year Behind Grade Level
A weekly roundup of headlines about how the pandemic is shaping schools and education policy, vetted by AEI Visiting Fellow John Bailey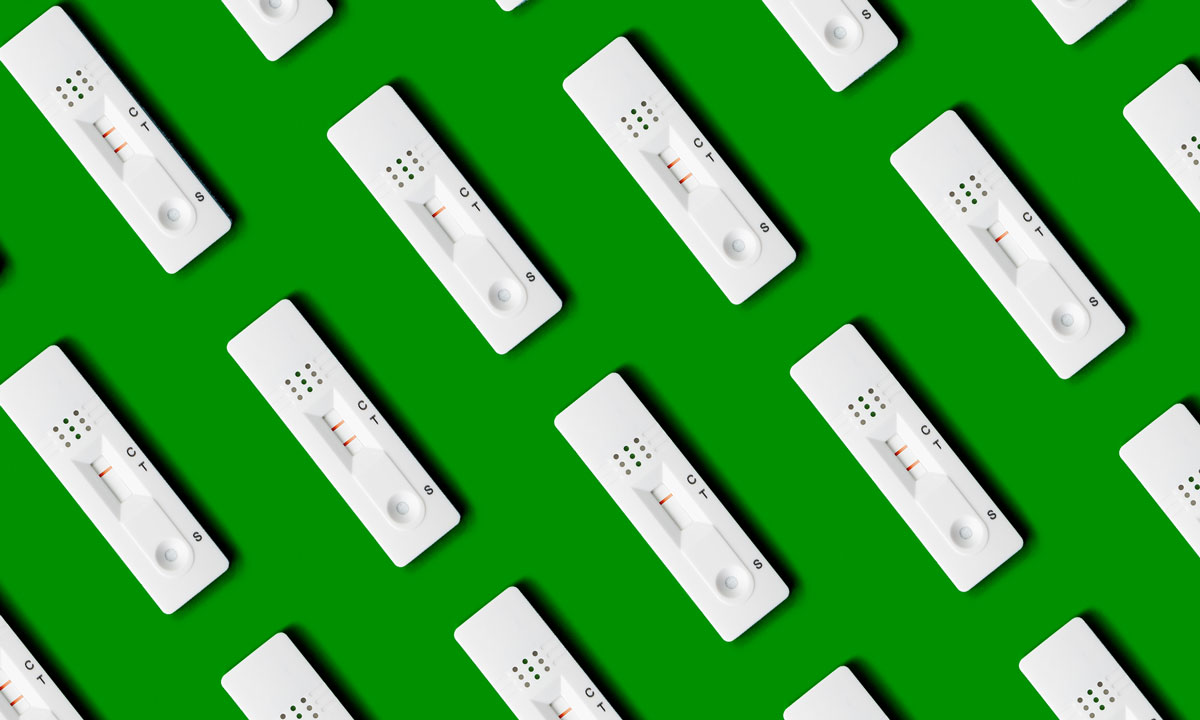 Support The 74's year-end campaign. Make a tax-exempt donation now.
This is our biweekly briefing on the pandemic, vetted by John Bailey. See the full archive.
This Week's Top Story
Thousands of Kids Are Missing From School. Where Did They Go?
Coverage from Associated Press, Hechinger Report and Chalkbeat.
"An analysis by The Associated Press, Stanford University's Big Local News project and Stanford education professor Thomas Dee found an estimated 240,000 students in 21 states whose absences could not be accounted for."
"The true number of missing students is likely much higher. The analysis doesn't include data from 29 states, including Texas and Illinois, or the unknown numbers of ghost students who are technically enrolled but rarely make it to class."
"These students didn't move out of state, and they didn't sign up for private school or homeschool, according to publicly available data."
"The missing kids identified by AP and Stanford represent far more than a number. The analysis highlights thousands of students who may have dropped out of school or missed out on the basics of reading and school routines in kindergarten and first grade."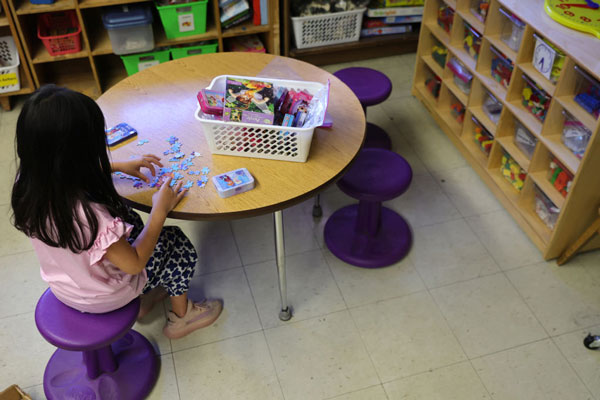 The Big Three
Half of Public School Students Began 2022-23 School Year Behind Grade Level in at Least One Academic Subject
IES School Pulse Survey (See the data; more from Washington Post, The 74 and EdWeek)
"Public school leaders estimated that about half — 49% — of their students began the 2022-23 year behind grade level in at least one academic subject."
"Most public schools have relied on diagnostic (88%) and formative (85%) assessment data to identify individual students' academic needs, and 81% of public schools have used remedial instruction techniques. Over half (59%) of public schools have used tailored accelerated instruction."
"Less than half of the school leaders surveyed said they've increased the number of students participating in high-dosage tutoring this school year over 2021-22."
"While 9 out of 10 provided high-dosage tutoring in reading, only 8 out of 10 did so in math, and fewer than a quarter of schools offered struggling students intensive tutoring in science, social studies or other subjects."
"About 2 out of 5 schools also said they can't find the time in their regular school schedule to tutor students."
At least 40% of schools said they can't find qualified staff (or lack the money to pay them) to sustain either regular or high-dosage tutoring programs."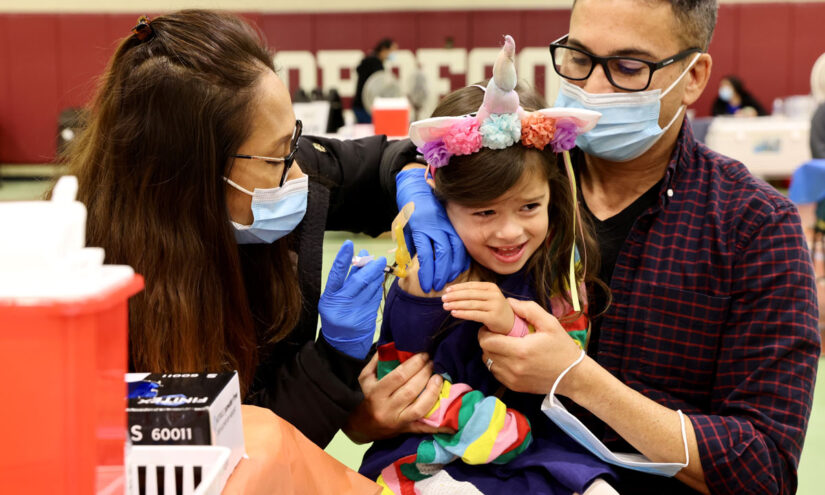 CDC Recommends COVID-19 Vaccine in Routine Immunizations for Children
K12 Dive reports on the Centers for Disease Control and Prevention advisory released Feb. 10.
"While the recommendation does not mean vaccines will be required for school attendance — a requirement that is set by states — many states do look to the CDC for guidance on the issue and have routinely depended on the agency to set policy around COVID-19 precautions."
"Despite early debate over schools potentially requiring the [COVID] shot, localities have mostly pushed off the decision or dropped it entirely."
States Are Flush With Cash, Which Could Soften a Possible Recession
"States will hold an estimated $136.8 billion in rainy-day funds this fiscal year, according to the National Association of State Budget Officers, up from $134.5 billion a year earlier, when they represented 0.53% of gross domestic product, the highest in records going back to 1988. This year's figure would represent roughly 12.4% of their total spending."
"Federal Reserve Chairman Jerome Powell said state and local governments 'are really flush these days,' which could support economic growth this year."
"Moody's Analytics estimates 39 states have the reserves necessary to offset all the revenue expected to be lost in a relatively mild recession. Four more are within striking distance."
COVID-19 Research
Strengthening the U.S. Pandemic Response in a Free Society
COVID Collaborative, the CSIS Global Health Policy Center and the Brown School of Public Health released a new report: "American Democracy and Pandemic Security."
"As a leading democracy, the United States possessed assets, such as highly sophisticated science and technology traditions, which should have enabled the nation to launch a rapid response and deploy interventions with laser-like focus on managing infectious disease outbreaks and biological events. But … the pandemic placed excessive stress on its health care system, and the United States had a higher death rate than comparable countries because of leadership failings, because it had insufficient tools in its arsenal of public health measures and because it used those tools too ineffectively."
"National crises have historically brought the country together. Yet, the United States was unable to organize cohesive leadership at the national, state, local and tribal levels, and it failed to rapidly unify its citizens to act in solidarity to suppress the emerging pandemic and overcome preexisting health and other social inequities that exacerbated the toll of the pandemic."
"More must be done to empower communities by providing a larger menu of options for responding to pandemics that can be tailored to their specific needs and values and that provide feedback loops from the public to adjust the response over time."
We Still Don't Know How Best to Slow the Spread of COVID-19
"When it comes to [non-pharmaceutical interventions, known as NPIs], every angry person online has a strong belief that if only we had spent more time promoting mask wearing, been more like Sweden with its government-sponsored health care and incredibly generous paid sick leave provisions, or done something, anything, better than we did, we could have averted the mass death, disability and orphanhood that COVID-19 caused. However, given the lack of data, it's remarkably hard to know exactly how we could have used NPIs more effectively."
"The most strident critics of government interventions and of public health measures during COVID-19 go so far as to say that the 'cure was worse than the disease' — that is, they think NPIs killed more people than COVID-19 itself. Our research found no evidence for this assertion; we found that letting the virus rip through the population in an uncontrolled way was much deadlier, at least in the short term, than the most stringent NPIs, such as shelter-in-place orders."
"Nevertheless … highly restrictive NPIs clearly caused harms. For example, prolonged shelter-in-place orders were linked with an increase in harmful alcohol use and domestic violence. However, there has been little in the way of research on the trade-offs — that is, on understanding the balance between the harms of uncontrolled viral transmission versus those of NPIs. And it can also be very difficult to distinguish the impacts of the pandemic itself from the harms of NPIs."
"There's no doubt, for example, that prolonged school closures affected children's mental health, but so did losing a parent or other caregiver to COVID-19."
To Mask or Not to Mask: That Is (Somehow) Still a Question
"When faced with this kind of debate, many hope the answer could be found in formal scientific research. Which brings us to the recent Cochrane Review, which considered whether physical interventions — including masks — reduce the spread of respiratory viruses. Cochrane Reviews are widely considered the gold standard of evidence-based medicine."
" 'Wearing masks in the community probably makes little or no difference,' the review authors concluded of their work comparing masking with non-masking to prevent influenza or SARS-CoV-2. What's more, even for health care workers providing routine care, 'there were no clear differences' between medical or surgical masks versus N95s."
"But as the saying goes, absence of evidence is not evidence of absence. The review doesn't show that masks definitely do not reduce the spread of COVID — only that studies to date have not proven that they do."
" 'The Cochrane Review tells us two important things. First, there have been very few high-quality studies examining the effectiveness of masks during the COVID pandemic, and second, from the little high-quality data we do have, we don't see large impacts of masking in preventing viral infections on the population level,' Jennifer Nuzzo, director of the pandemic center at Brown University School of Public Health, told Slate. 'This doesn't necessarily mean masks don't protect individuals. But it could mean that the way they're used at the population level is not effective. We need more randomized trials to understand why.' "
COVID Deaths 5 Times Lower After Bivalent vs. Monovalent Booster
"Recipients of the bivalent (two-strain) COVID-19 vaccine booster were 14 times less likely to die of Omicron BA.4/BA.5 infections than their unvaccinated peers and 5 times less likely to die than recipients of the monovalent (single-strain) booster, particularly among older people."
City & State News
California: The Los Angeles County Office of Education, in partnership with L.A. Care Health Plan, Health Net, their plan partners and the Los Angeles County Department of Mental Health, will make mental telehealth services available to over 1 million K-12 public school students at no cost to families through Hazel Health.
Colorado: 9,000 children don't show up in Colorado school data. Are they missing or in private school?
Connecticut: School districts are dealing with two major issues: the loss of federal emergency COVID grants and inflation. In Hamden, school leaders say that without help from the state or taxpayers, program cuts are possible.
Florida: Camp helping kids cope with losing loved ones to COVID-19.
Michigan: Gov. Gretchen Whitmer calls for $300 million for tutoring.
New York:
Washington: Seattle may need to close schools to save money.
Viewpoints and Analyses
Teacher Shortages Continue
Via ABC News: Most of the U.S. is dealing with a teaching shortage, but the data isn't so simple.
"Between October and the end of January, ABC News reached out by phone and email to the overarching education departments in all 50 states as well as Washington, D.C., Puerto Rico and the U.S. Virgin Islands."
"As of Feb. 9, at least 39 states, the District of Columbia and the U.S. Virgin Islands — 41 out of 53 surveyed — reported ongoing shortages. Many also reported subject matter vacancies in areas such as physical and special education and science, technology, engineering and mathematics."
How Much Faith Should Educators Have in High-Dosage Tutoring?
Rick Hess: "I think there's some real value here, but that it depends on how tutoring is designed and employed."
One solution: "Research has pointed to the promise of intensive vacation-academy programs in which groups of struggling students devote a week-long break to a single subject. With student-teacher ratios of roughly 10 to 1, these programs are relatively inexpensive, but they're also more akin to classroom teaching. That means they require experienced teachers. Again, incorporating these is feasible but requires rethinking school calendars, schedules and teacher roles and compensation."
…And on a Lighter Note
Valentine's Day: Puppy love.
National Anthem: Chris Stapleton performed an amazing rendition for the Super Bowl.
For even more COVID policy and education news, subscribe to John Bailey's briefing via Substack.
Disclosure: John Bailey is an adviser to the Walton Family Foundation, which provides financial support to The 74.
Support The 74's year-end campaign. Make a tax-exempt donation now.