COVID Brief: Few Students Use Online Tutoring Programs
A weekly roundup of headlines about how the pandemic is shaping schools and education policy, vetted by AEI Visiting Fellow John Bailey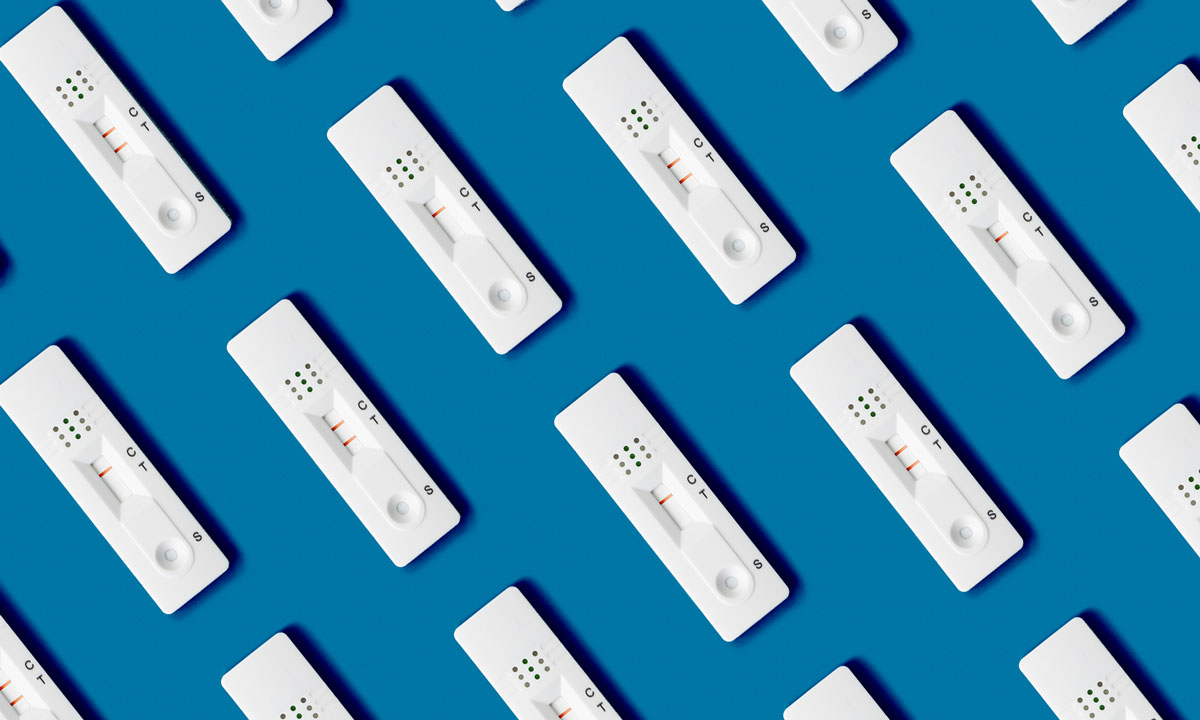 Get stories like these delivered straight to your inbox. Sign up for The 74 Newsletter
This is our weekly briefing on the pandemic, vetted by John Bailey. See the full archive.
This Week's Top Story
Schools Sink Money into Tutoring, but Some Programs Fall Short
"Federal data collected in June showed that 56% of schools reported using high-impact — also called 'high-dosage' — tutoring and 36% of schools reported using other forms. Some school leaders say they use multiple kinds of tutoring."
"Virginia's Fairfax County is a good example of the drawbacks. Less than 2% of the student body used an opt-in tutoring service — tutor.com — after it debuted for the final quarter of the previous school year, according to an internal analysis. Most of those who did log in used it for less than an hour — the median was 29 minutes — 'an amount of time that is unlikely to yield tangible benefits to student achievement, particularly for those with greater academic need,' the analysis said. A majority of those who accessed the online tutoring were students who did not demonstrate academic need, the report said."
"Research … showed just 19% of students ever opted into an online tutoring service offered by a California charter school system, according to a study published by EdWorking Papers."
"Opt-in services often falter because some students lack confidence, motivation or clarity about what they need, so they don't sign in, said Anthony Salcito, chief institution business officer at Varsity Tutors, a longtime tutoring company."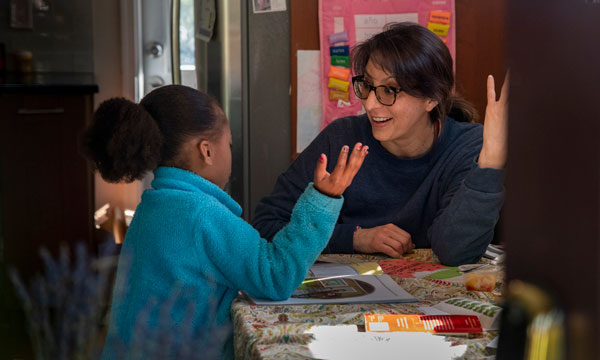 The Big Three
Study Notes Racial Disparities in Kids' COVID Vaccine Uptake
By Aug. 31, 2022, 33.2% of all children aged 5 to 11 years, 59% of those aged 12 to 15 and 68.6% of 16- to 17-year-olds had received at least one COVID-19 vaccine dose. Uptake was highest among Asian children (range, 63.4% of 5- to 11-year-olds to 91.8% of those 16 to 17 years), followed by Hispanic youth (34.5% to 77.3%).
Vaccination rates among Black and white children aged 12 to 17 were similar, but uptake among Black youth aged 5 to 11 was 4 to 33.6 percentage points lower.
The highest coverage was seen among children aged 12 to 17 years, those whose mothers had a college degree and had received at least one vaccine dose, and those whose household earned at least $75,000 a year and usually wore a mask in public in the previous week.
CDC Launches New Dashboards
Two new dashboards to track respiratory virus trends in the U.S. are available
"The Respiratory Virus Hospitalization Surveillance Network (RESP-NET) comprises three platforms that conduct population-based surveillance for laboratory-confirmed hospitalizations associated with COVID-19, influenza and respiratory syncytial virus (RSV) among children and adults."
Opinion: Prepare Now for the School Closures That Are Coming
"Due to enrollment shifts and falling birth rates, many districts nationwide are experiencing a surge in empty seats. For a few years, federal funding tied to pandemic recovery may allow districts to delay difficult consolidation decisions. However, there will come a time when the expense of staffing, maintaining and operating an outsized number of schools becomes untenable — and closures will be the only option."
"The numbers tell the same story in city after city: Just 60% of the available placements in Indianapolis are occupied. After shrinking by several hundred thousand students since 2000, Los Angeles expects to lose another 28% of its enrollment over the next eight years. Shifts in Boston have left the district with the equivalent of 16.5 unused school buildings."
"My advice to cities grappling with falling enrollment is to begin planning now. Engage in robust processes to take community input on which schools will close and when. But do not drag your feet hoping for a miracle that saves you from the scourge of closures altogether. That miracle is not coming."
Federal Updates
White House: The Biden administration has extended the COVID Public Health Emergency. It will remain in effect for the next 90 days.
National Center for Education Statistics: School Pulse Survey
82% of public schools indicated they had a written plan in place to deal with a pandemic disease scenario this school year
93% of public schools reported feeling "somewhat" or "very prepared" to handle pandemic disease
30% of public schools reported having to quarantine students and 18% reported having to quarantine staff members
Department of Health & Human Services: Awards nearly $245 million to support youth mental health and help the health care workforce meet families' mental health needs.
City & State News
Alabama: These 38 schools were recognized for improving student achievement: How they did it.
Colorado: The state Department of Public Health and Environment will send text messages and emails to parents and guardians of children between 5 and 11 whose records in the Colorado Immunization Information System indicate they may be due for their COVID-19 vaccine.
New York: 41% of New York City students were chronically absent last school year.
Washington: Seattle Public Schools is suing social media companies including TikTok and Meta, saying the tech giants' "misconduct has been a substantial factor in causing a youth mental health crisis." (Lawsuit / Axios / Reuters)
COVID-19 Research
COVID-19 Vaccines and Sudden Deaths
Great piece by Katelyn Jetelina and Kristen Panthagani. Read the whole thing, but here are some highlights:
"Vaccine rumors continue to swirl, and distrust in vaccines remains. The latest onslaught comes from blogs and social media around heart problems and sudden deaths following COVID-19 vaccination, particularly among young adults."
"To be very clear: We have more evidence than for any other vaccine or disease in the history of humans that the benefits of COVID-19 vaccines greatly outweigh the risks."
"The U.K. Health Security Agency recently released data evaluating all deaths (COVID-19, car accidents, strokes, etc.) in the U.K. by vaccination status, after adjusting for age. This is powerful data because it allows us to remove noise from the debate — it doesn't matter if the death was 'with' or 'from' COVID or how the person died. And, the story is clear: Vaccines save lives."
"No one denies COVID-19 vaccines can have rare but severe effects. The question is how severe they are and how often they occur compared to infection."
"Unfortunately, no vaccine is risk-free. There are rare vaccine tragedies, and they need to be taken seriously. But do not confound these rare tragedies with thinking they are common occurrences. And certainly don't forget that COVID-19 vaccines saved millions of lives across the globe and will continue to do so."
More Evidence that Breastfeeding Moms' COVID Vaccination Protects Babies
CIDRAP on a new study in Nature
"University of Florida researchers found higher levels of immunoglobulin A and G (IgA and IgG) antibodies against SARS-CoV-2 in the stool of infants of breastfeeding mothers compared with those who breastfed from unvaccinated moms. The study involved 34 mothers and 24 infants."
WHO Questions Severity of XBB.1.5 COVID Subvariant as U.S. Cases Rise
"New York City health officials said the subvariant now accounts for close to 73% of cases sequenced in New York," Axios reports.
"The World Health Organization said in a risk assessment earlier this week that the omicron XBB.1.5 variant — which it called one of the 'the most antibody-resistant variants' — doesn't have any mutations that make people sicker compared to previous variants."
"But the WHO said it doesn't have any real-world data on how the variant is actually affecting people, so the full severity of the variant and its symptoms can't be fully determined, CNBC reports."
Viewpoints and Resources
COVID-19 Learning Delay and Recovery: Where Do U.S. States Stand?
"If student performance improvement follows historical pre-pandemic trends, it could take decades for students to fully catch up. But resources are available to help students recover more quickly."
"States can play an important role in supporting districts by ensuring Elementary and Secondary School Emergency Relief funds deliver maximum impact for students."
What Midterm Voters Say about K-12 Education in the New Year
Bruno Manno on new bipartisan polling
Among the takeaways:

"Neither party has an advantage on being trusted to handle issues related to K‐12 education."
"While economic concerns and abortion rights clearly led the issue agenda in the 2022 election, voters say improving K‐12 education is a top priority for state lawmakers next year."
"There is relatively high awareness of NAEP test performance, and voters believe children have not recovered from the pandemic."
Opportunities
Innovative schools: NewSchools Venture Fund is offering $215,000 one-year planning grants to teams designing new K-12 schools that center equity, innovation and an expanded definition of student success. This funding opportunity is for public schools — both district and charter — opening in fall 2024. Applications are due Jan. 27 at 5 p.m. Pacific Time.
VITAL Prize Challenge:Digital Promise will manage the new Visionary Interdisciplinary Teams Advancing Learning (VITAL) Prize Challenge, supported by a partnership between the National Science Foundation, the Bill & Melinda Gates Foundation, Schmidt Futures and the Walton Family Foundation.

The $6 million prize challenge will provide funding, resources and capacity-building support for small teams to bring new discoveries to educational and learning contexts to improve the experiences of those who have been historically and systematically excluded from learning and education systems.
…And on a Reflective Note
Dr. Martin Luther King's Visit to Iowa's Cornell College: "I am convinced that men hate each other because they fear each other. They fear each other because they don't know each other, and they don't know each other because they don't communicate with each other, and they don't communicate with each other because they are separated from each other."
Paw Patrol: These dogs travel every day in a school bus to go for a walk.
For even more COVID policy and education news, subscribe to John Bailey's briefing via Substack.
Disclosure: The Walton Family Foundation and the Bill & Melinda Gates Foundation provide financial support to The 74. The Heckscher Foundation provides financial support to The 74. The Carnegie Corporation of New York, Chan Zuckerberg Initiative, Bill & Melinda Gates Foundation, Overdeck Family Foundation, Charles and Lynn Schusterman Family Philanthropies and Walton Family Foundation provide financial support to NewSchools Venture Fund and The 74. John Bailey is an adviser to the Walton Family Foundation.
Get stories like these delivered straight to your inbox. Sign up for The 74 Newsletter