COVID Brief: COVID's 'Sweeping Toll on Kids' by the Numbers
A weekly roundup of headlines about how the pandemic is shaping schools and education policy, vetted by AEI Visiting Fellow John Bailey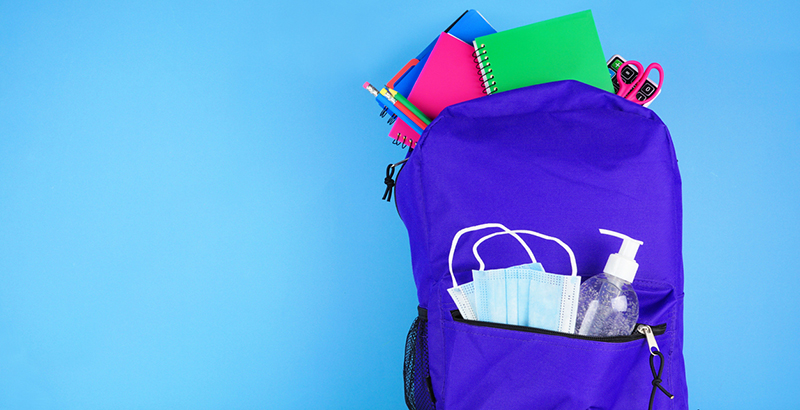 Support The 74's year-end campaign. Make a tax-exempt donation now.
This Week's Top Story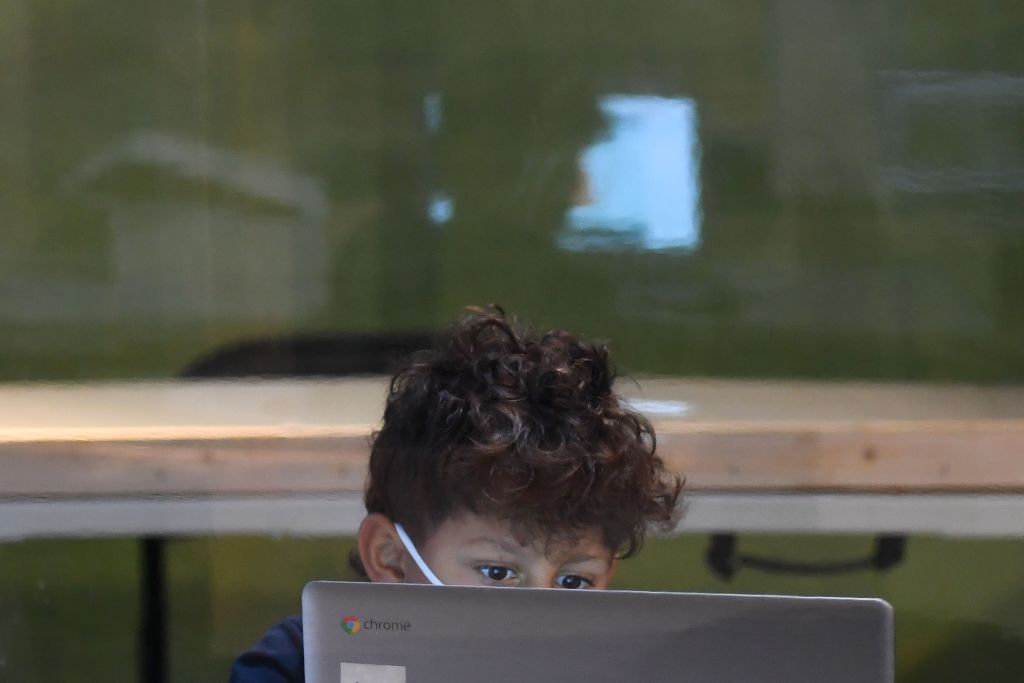 Massive Learning Setbacks Show COVID's Sweeping Toll on Kids
Via AP: The average U.S. elementary-school student lost more than half a school year of learning in math — and nearly a quarter of a school year in reading — during the pandemic.
"When you have a massive crisis, the worst effects end up being felt by the people with the least resources,' said Stanford education professor Sean Reardon, who compiled and analyzed the data along with Harvard economist Thomas Kane."
"Together, Reardon and Kane created a map showing how many years of learning the average student in each district has lost since 2019. Their project, the Education Recovery Scorecard, compared results from a test known as the "nation's report card" with local standardized test scores from 29 states and Washington, D.C."
Related: 'Scorecard' of 4,000 Schools Shows Rural Districts Fared Better in Math, Worse in Reading Than Urban, Suburban Peers, via The 74
The Big Three — November 4, 2022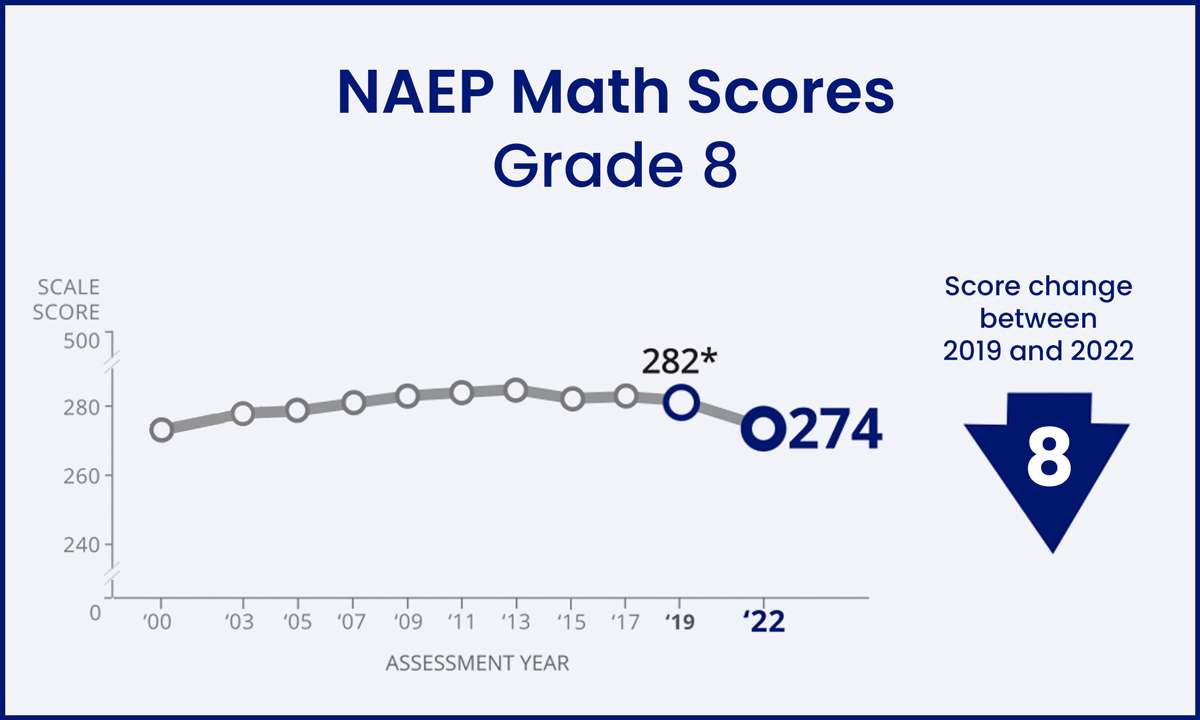 NAEP Results: What We Know So Far
CDC Presents Updated Info on COVID-19, Vaccine Safety for Kids and Pregnancy
"The biggest piece of news was that [the CDC Advisory Committee on Immunization Practices] voted unanimously to add COVID-19 to the pediatric vaccine schedule. What does this mean? CDC adds the COVID-19 vaccine to the Vaccines for Children program. This means that when the federal government stops purchasing vaccines (funds are all but exhausted), kids without health insurance can still get them for free. This is incredibly important for health equity."
"No evidence of an increased risk for myocarditis following mRNA vaccination in children ages 6 months–5 years."
"Risk of myocarditis is rare in adolescent and young adult males within the first week after receiving the mRNA vaccine. … The risk of adverse cardiac outcomes were 1.8 – 5.6 times higher after SARS-CoV-2 infection than after mRNA COVID-19 vaccination among males ages 12 – 17 years."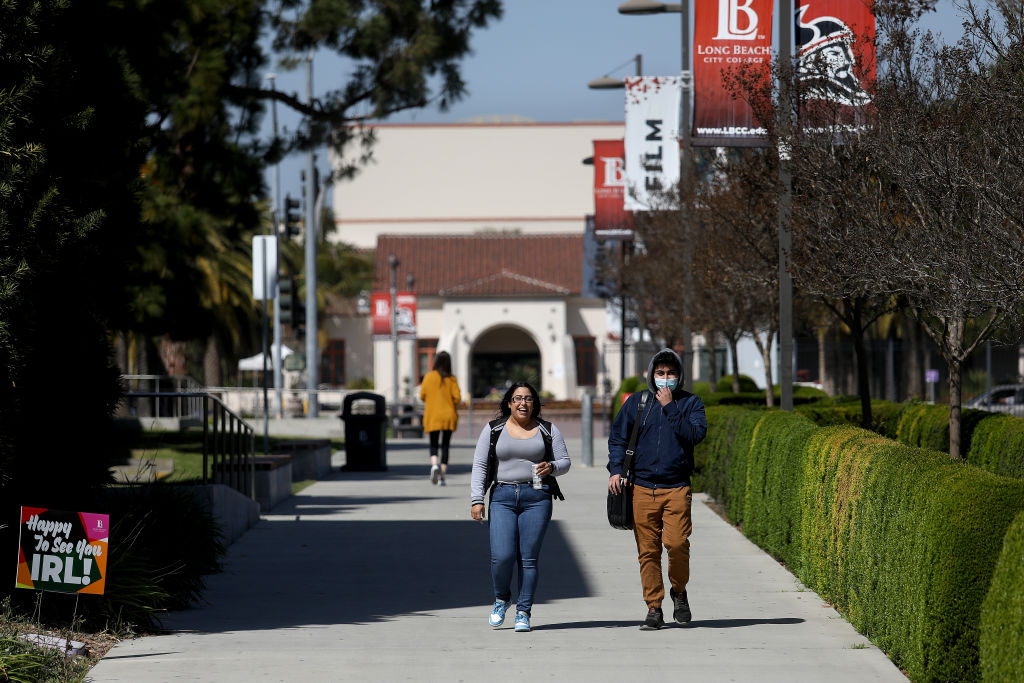 The Pandemic Generation Goes to College. It Has Not Been Easy
"Jazeba Ahmad was a junior in high school when COVID-19 hit and her math education faltered. Ms. Ahmad was enrolled in an international baccalaureate math class intended to provide a strong foundation in areas like algebra, geometry, statistics and calculus."
"But her high school in Columbus, Ohio, made a rocky transition to remote learning, she said, and soon, math classes passed with little to show for them. By her first year at Columbus State Community College, Ms. Ahmad, 19, found herself floundering in something that should have been mastered — algebra."
" 'I missed out a lot in those two years,' Ms. Ahmad said. 'If I had learned those skills in high school, I feel like I would have been better equipped to do well in that class.' "
Federal Updates
Education Department: Secretary "Miguel Cardona, who has been vaccinated and boosted against the virus, tested positive Tuesday and has mild symptoms, the Education Department said in a statement."
White House: Fact Sheet: "President Biden to Announce Additional Efforts to Help Americans Get Their Free, Updated COVID-⁠19 Vaccine This Fall."
Education Department: Released a new report, "Supporting Learning Acceleration with American Rescue Plan Funds" which highlights six strategies including learning acceleration opportunities, high-quality tutoring and high-quality assessments.
City & State News
California: "What will it take to keep San Francisco students in school amid the spike in absenteeism?"
"Chronic absenteeism in the San Francisco Unified School District has more than doubled from pre-pandemic levels, rising from 14% to 28%, according to preliminary data for 2021-22. A student is considered chronically absent when they miss 10% of the 180-day school year."
Washington, D.C.: The D.C. Council voted to delay its coronavirus vaccine mandate for students age 12 and older until next school year, despite reservations from some members.
Illinois: A Chalkbeat/Better Government Association analysis found that "a slew of high-poverty districts across the state have spent small fractions of their relief funds, despite serving students who were especially hard hit by the pandemic."
Iowa: State must permit school districts to require masks in some cases, federal court rules.
Kentucky: Gov. Andy Beshear announces Education First Plan to address poor COVID-era test scores. "The plan includes funding for a 5% pay raise for school staff, universal pre-K, textbooks, technology and training programs," Spectrum reports.
Maryland: In Montgomery County, bus driver shortages anger parents and strand students.
COVID-19 Research
COVID-19 Tied to Higher Risk of Deadly Blood Clots in Large Study
"COVID-19 at any level of severity is linked to an increased risk of dangerous blood clots that start in patients' veins and travel to the heart, lungs and other parts of the body."
"Non-hospitalized COVID patients were 2.7 times more likely to develop dangerous clots called venous thromboembolisms and were more than 10 times more likely to die than individuals who avoided the disease, scientists at Queen Mary University of London found in a study of almost 54,000 people."
Should You Get the Bivalent Booster?
Emily Oster breaks down the decisions in this great post. She answers three questions:

"First: bivalent boosters. Assuming you're fully vaccinated already, what is the value of getting the bivalent booster?"
"Second: vaccines in pregnancy. Is there a best time to get boosted?"
"Third: vaccines for the under-5 set. We're now a few months out. Have we learned anything more?"
Omicron BA.2 Subvariant Appears to be Less Severe Than Other Strains
Study suggests that the SARS-CoV-2 Omicron BA.2 subvariant carries a significantly lower risk of death than that of Delta and the original Omicron strain, B.1.1.529.
Viewpoints
School Closures Were a Failed Policy
"Several mainstream news organizations took pains to say that the latest NAEP study offered only murky evidence that school closures were the biggest culprit. For example, Texas opened its schools relatively early but still saw declines in math scores in line with the national average. California opened its schools relatively late, and its students' scores declined less than the national average."
"But other studies have established a clearer connection between school closures and learning loss."
"A forthcoming paper from several economists, including the Atlantic contributor Emily Oster, finds that in-person learning softened the blow of the pandemic on achievement scores."
"Democrats' disproportionate support for school closures was very likely an unforced error that has contributed to worse achievement gaps between rich kids and poor kids, and that has set children back several years in math classes in which they were already struggling to demonstrate proficiency."
"With little evidence that school closures saved lives and ample evidence that they hurt kids, this is a policy that failed."
Related: Online School Put US Kids Behind. Some Adults Have Regrets, via The AP
How to End the Epidemic of Failure in America's Schools
"The U.S. has a choice: Give up on a generation or confront this challenge head-on. Some adults find it easier to give up. They won't say it out loud; they'll simply lower expectations. Or they'll explain away the drop in scores, blaming the pandemic when scores had already begun to decline before COVID hit. Rather than raise the bar, they'll dodge accountability, allowing today's low math and reading scores to become tomorrow's ceiling. That is unacceptable."
"Lawmakers must step up, too. One way to help parents is eliminating the barriers students face in accessing a better education. This year, Arizona became a national model by creating a universal education savings account program with flexible, portable and customizable funding. That kind of legislation is transformative for student learning."
"Early literacy is the foundation for long-term reading success. To ensure every child can read by the third grade and be ready to succeed in life, policy makers must ensure that all educators are trained in phonics and the science of reading — an evidence-based approach to teach the understanding of sounds, decoding, fluency, vocabulary and comprehension."
"The same is true for math instruction. States should ensure that students have access to trained, effective math teachers. That may mean not all elementary teachers should teach math, only those who specialize in it."
Schools Got $122 Billion to Reopen Last Year. Most Has Not Been Used
"The need was so urgent that two-thirds of the money — $81 billion — was released less than two weeks after the plan was signed into law and before the Education Department could approve each state's spending plan."
"But despite having access to the dollars, school systems throughout the country reported spending less than 15% of the federal funding, known as ESSER III, the most recent installment of Elementary and Secondary School Emergency Relief, during the 2021-2022 school year, according to a Washington Post analysis of data collected by Edunomics, an education finance group at Georgetown University."
"About half of the 211 districts the Post examined, where Edunomics estimates students are the furthest behind, spent 5% or less of their ESSER III money last school year, the data shows."
"In many cases districts are still spending earlier waves of federal funding, a total of $67.5 billion released during the Trump administration."
…And on a Lighter Note
Things Got A Little Rowdy: At last weekend's Tennessee vs. Kentucky football game.
For even more COVID policy and education news, subscribe to John Bailey's daily briefing via Substack.
Disclosure: John Bailey is an adviser to the Walton Family Foundation, which provides financial support to The 74.
This is our weekly briefing on the pandemic, vetted by John Bailey. See the full archive.
Support The 74's year-end campaign. Make a tax-exempt donation now.