COVID Brief: Billions in COVID Aid Stolen or Wasted, AP Investigation Finds
A weekly roundup of headlines about how the pandemic is shaping schools and education policy, vetted by AEI Visiting Fellow John Bailey.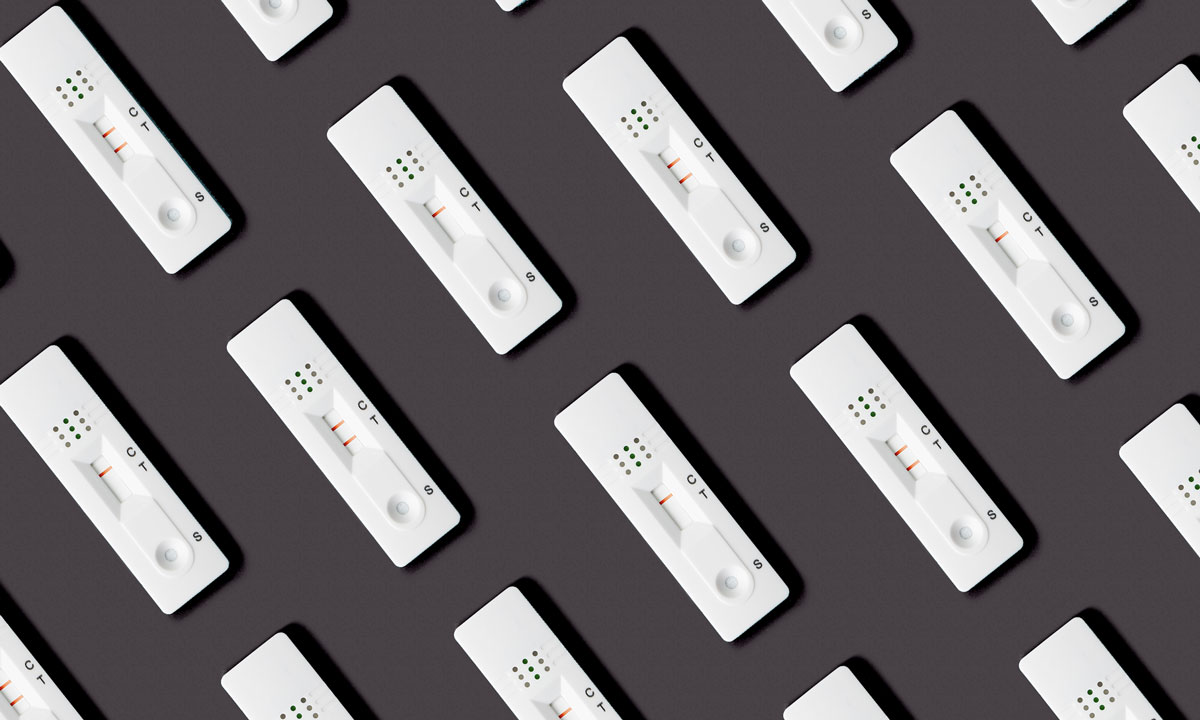 No paywall. No pop-up ads.
This is our biweekly briefing on the pandemic, vetted by John Bailey. See the full archive.
This Week's Top Story
How Billions in COVID-19 Relief Aid Was Stolen or Wasted
Via the AP: "An Associated Press analysis found that fraudsters potentially stole more than $280 billion in COVID-19 relief funding; another $123 billion was wasted or misspent. Combined, the loss represents 10% of the $4.2 trillion the U.S. government has so far disbursed in COVID relief aid."
"How could so much be stolen? … In short, [investigators and outside experts] say, the grift was just way too easy."
"Most of the looted money was swiped from three large pandemic-relief initiatives launched during the Trump administration and inherited by President Joe Biden. Those programs were designed to help small businesses and unemployed workers survive the economic upheaval caused by the pandemic."
The Big Three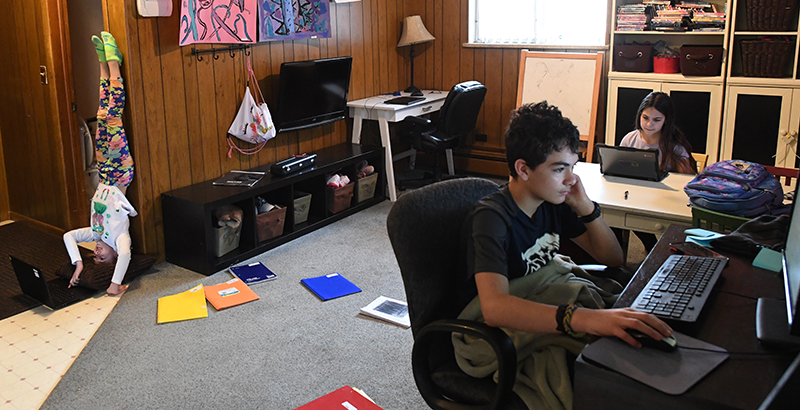 Pandemic Schooling Mode and Student Test Scores: Evidence from U.S. Districts
No Concerning Side Effects Found in Young Children Who Received the COVID-19 Vaccine
New study in Pediatrics: "In this interim analysis of children aged 5 years and younger, safety surveillance of more than 245 000 COVID-19 mRNA vaccine doses over nine months did not detect a safety signal for any outcome during the 21 days after vaccination. Importantly, no cases of myocarditis or pericarditis occurred after vaccination."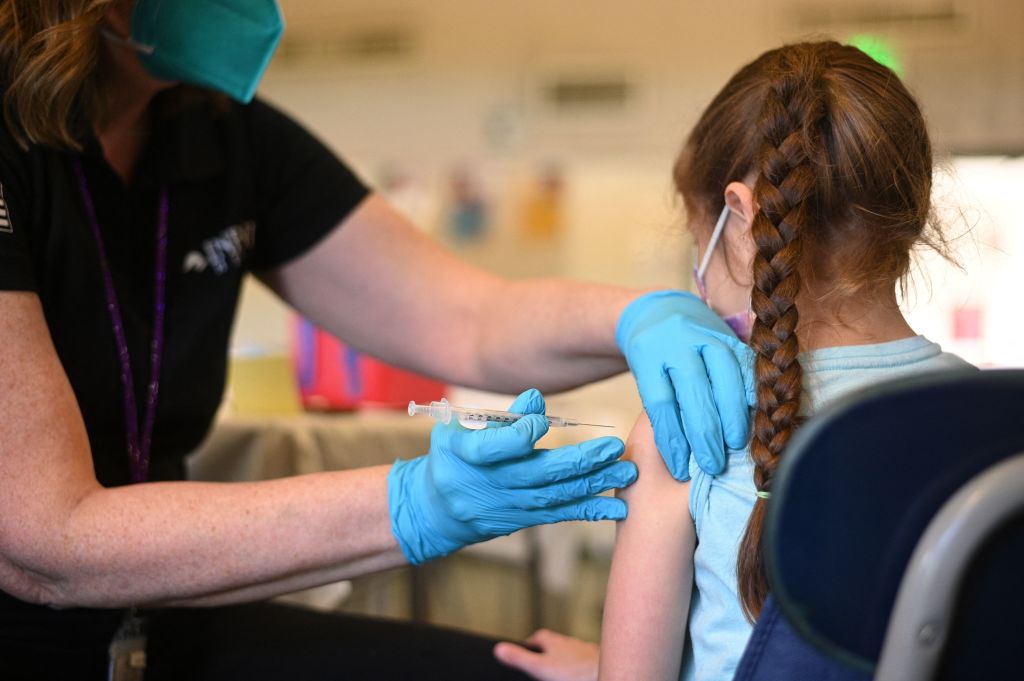 Former Anti-Vaxxers Lead Wary Parents Back to Shots for Kids
Via Bloomberg: "Parents of young children have long been among the most susceptible groups for vaccine hesitancy, since most shots are administered to infants who are often vulnerable to deadly diseases. Online anti-vaccine rhetoric often appeals specifically to mothers, calling on them to 'protect' their children from the shots."
Heather Simpson, a mother in Dallas, started Back to the Vax, an organization that "aims to counter that [anti-vax] narrative by supporting parents, educating doctors and creating online resources. The organization recommends parents call a doctor instead of searching for answers online, and also advises doctors on communicating with parents who are on the fence about vaccines."
COVID-19 Research
FDA Advisers Endorse New Target for COVID Booster
"An expert panel of the FDA on Thursday endorsed updating COVID boosters for the fall, unanimously recommending that they target an Omicron strain known as XBB that's responsible for nearly every infection in the U.S."
NBC: "Pfizer said it could distribute reformulated doses as early as the end of July, depending on the strain selected. Moderna said it expects to begin shipping updated doses, pending FDA approval, 'by the end of the summer.' Novavax said it could have updated doses available in the fall."
Axios on a new MIT study: "MIT researchers asked undergraduate students to test whether chatbots 'could be prompted to assist non-experts in causing a pandemic.' "
"Within an hour, the chatbots suggested four potential pandemic pathogens."
"Our results demonstrate that artificial intelligence can exacerbate catastrophic biological risks. Highly intelligent students without any relevant technical background in the life sciences can use … chatbots to walk them through the process of identifying and acquiring publicly known potential pandemic pathogens. This represents a major international security vulnerability."
City & State News
California: Many California districts yet to spend federal COVID relief despite deep, widespread learning loss.
Kansas: Inside a Kansas school that was devastated by COVID lockdown: 'I have kids that legitimately cannot read.'
Minnesota: Minneapolis Public Schools looks to one-time funds to help cover $97 million gap in proposed budget.

Viewpoints
Educators Beware: As Budget Cuts Loom, Now Is NOT the Time to Quit Your Job: Via Katherine Silberstein and Marguerite Roza in The 74. "In the last few years, the hiring bonanza has been fueled by a flood of federal pandemic relief funds (ESSER). Districts across the country used that money to add staff that they wouldn't have been able to afford otherwise. Now, that funding is set to disappear by the fall of 2024, which means districts are paying for more employees than they can afford."
How COVID Changed High School Seniors' Plans About College and Their Future Careers: Via USA Today. "Of this year's graduating class, who were ninth graders when the health crisis began, more than 40% of students changed their thinking about their college major or future career because of COVID, according to new research published Wednesday from the ACT."
The Pandemic Wiped Out Decades of Progress for Preschoolers. It's Time to Get Them Back On Track: Via Hechinger Report.
…And on a Lighter Note
Swearing, Dippin Dots and an Economics Lesson in Inflation: This interview had it all.
School's out for the Summer: Epic way to embarrass your kid.
Disclosure: John Bailey is an adviser to the Walton Family Foundation, which provides financial support to The 74.
Get stories like these delivered straight to your inbox. Sign up for The 74 Newsletter