COVID-19 Spurs School Choice Legislation — Missouri, 4 Other States Pass Education Savings Account Bills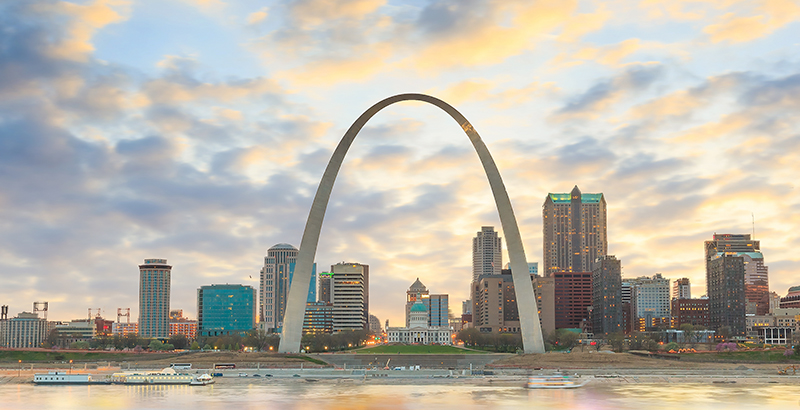 No paywall. No pop-up ads.
As the new school year ramps up, much of the national attention is focused on mask mandates and how aspects of U.S. history will be taught. But away from the spotlight, the issue of school choice is quietly gaining acceptance, with seven states passing legislation this year that assists parents in at least partially funding their children's education outside of public schools.
The tumult caused when the pandemic forced classes to go online made the idea of education savings accounts much more acceptable than before, said Michelle Exstrom, program director at the National Conference of State Legislatures. As options such as homeschooling and learning pods gained popularity, parents and legislators "opened their eyes to different choices."
"Some states that have been working at this for a while made some headway" in 2021, said Exstrom. "It's definitely a priority for Republican policymakers."
"It was a happy convergence of factors," said Patrick Wolf, a professor of education policy at the University of Arkansas. "There was an opportunity to press forward in states where they've fallen short" of passing legislation in the past.
Of the seven states that passed school choice bills for the first time this year — Indiana, Kentucky, Missouri, New Hampshire, West Virginia, Arkansas and Ohio — five created education savings accounts, in which parents receive state money or tax credits to use for private school tuition, tutoring, counseling, transportation or other educational needs.
Tax-credit scholarships are the most common form of private school choice programs, operating in 21 states. With this year's legislation, 10 states now have ESAs, eight funded by direct government appropriation and two funded by tax credits. "ESAs are the future of private school choice," said Wolf. "It's the model that provides the maximum amount of customization."
Missouri lawmakers had tried to pass legislation allowing ESAs for 15 years. Even though the state is solidly Republican, with wide majorities in both the House and Senate, proposals never advanced, held back by objections about spending public money on private schools and the potential impact on the state's rural areas.
But 2021 was different.
"This past year was difficult for everyone, but especially families with kids in school," state Sen. Andrew Koenig posted on his legislative website after the bill passed. "Students were forced to stay home and learn through a computer screen, and their education suffered as a result. Parents and students deserve the opportunity to find the best educational opportunities for their children, regardless of their ability to afford those educational costs."
Still, it wasn't easy for state Rep. Phil Christofanelli to push HB349 across the finish line. While Republicans comprise 70 percent of the state House, 29 of those members voted against the bill. Ultimately, Christofanelli and backers agreed to chop the proposed $50 million program to $25 million and to limit participation to communities with populations of 30,000 and above. This excludes students in about 30 percent of the state's most rural areas. The program could begin accepting applications in August 2022. Up to 4,000 students may be initially eligible to receive ESA vouchers.
Missouri donors can contribute to an Empowerment Scholarship Account in exchange for a tax deduction. Those funds will count as a direct tax credit for half of the donor's state taxes owed, meaning residents who owe $10,000 could designate half of their tax bill for education by donating $5,000 to an ESA rather than paying the full amount to the state's general coffers. The funds then can be allocated to students' families, depending on a number of guidelines. Children with special needs will get top priority for these grants — each likely to total about $6,300, or half of the state's per-pupil funding — followed by students from low-income families.
ESAs typically "start small and narrowly defined, and after people see the success of the program, they almost always become politically popular and expand. I would look at this as just a start," Christofanelli told St. Louis public radio earlier this summer. The new law calls for the $25 million cap to expand up to $50 million at the rate of inflation.
Wolf pointed out that Milwaukee's school choice program began in 1990 with a cap of 500 students. Now, close to 30,000 students in the city use tax credit scholarship vouchers. By making eligibility broad and funding limited, Missouri lawmakers have "mechanisms to create political pressure" to push for expansion, he added.
ESAs' potential to drain students away from urban schools is a concern in cities where the student population is already shrinking. For instance, St. Louis public schools have seen a steady enrollment decline over the past decade, with the student population decreasing by 9 percent just since the beginning of the pandemic. The district now educates about 18,200 students, down from 115,000 in the 1960s, and an additional 11,400 St. Louis students attend charter schools.
To address those concerns, Christofanelli said schools will not lose state financing for at least the program's first five years, and even if students leave a public school, they will still count in daily attendance numbers — the measure by which the state determines school funding. Also, the program's funds will come out of the state's general budget, not school-specific funds.
Missouri School Boards' Association Executive Director Melissa Randol criticized the program, saying in a statement, "this law further erodes opportunities to fund needed investments in Missouri's outstanding public schools. Missouri is 49th in the country in average starting teachers' salaries — we need to invest in Missouri's high-quality teachers, rather than funnel money to institutions that have no accountability to taxpayers for how they spend taxpayers' dollars or how they educate our children."
Overall, 32 states, Washington, D.C., and Puerto Rico have some form of private school choice, said Wolf. Existing legislation gave new states a blueprint for crafting laws that allow the use of public funds for private schools. "This is the constitutional way to provide a voucher," Exstrom said.
Wolf said the latest wave of bills shows that ESAs are more popular than programs that offer direct government assistance for school choice. By including homeschooling and learning pods, ESAs offer parents "a lot more flexibility."
Get stories like these delivered straight to your inbox. Sign up for The 74 Newsletter