Cotton: An Online Moms' Community Pivots for the New Normal — Offering Resources, Helping to Solve Problems and Keeping Families' Morale Up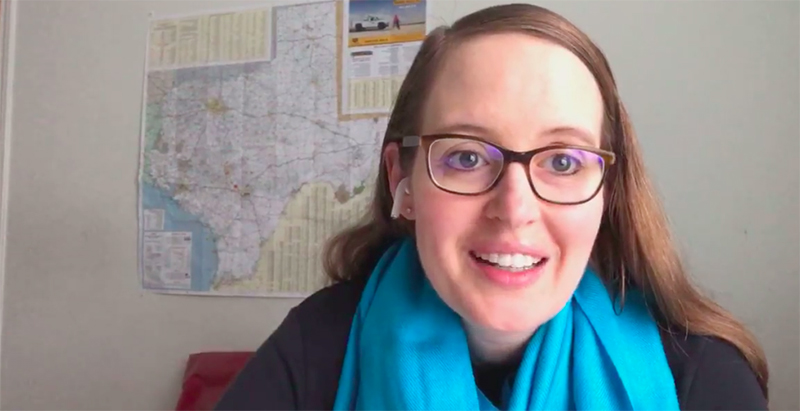 I chose a pop station on the music app on the speaker in my kitchen. All the songs are new releases, but they sound like they came out of a time capsule. The world has changed overnight. How can we work together to shape what tomorrow looks like?
Today, my family of four had lunch together at home again. That used to be a rare occasion — especially on a weekday — but is starting to feel normal now.
As I washed the dishes — so, so many loads of dishes — and bobbed my head to a cheery song from another age, I wondered how the afternoon would go. It's our first day of distance learning, and both of my kids have more work to do in their packets.
Most of the 6,377 other members of the San Antonio Charter Moms discussion group are doing the same thing today. Like many other organizations across our region and the United States, we have made a sudden shift to help families with their immediate needs.
When I created the group — on Jan. 13, 2014, according to Facebook — it was meant to complement the San Antonio Charter Moms blog, a WordPress site that I launched on April 19, 2012, to help spread the word about new charter schools coming to San Antonio. I ran the blog and the social media accounts for many years as a hobby, but we officially became a nonprofit organization on Sept. 12, 2018. We evolved to help parents and caregivers learn about lots of different schools — charter, private, magnet and more — and how to get their kids enrolled. We publish blog posts and a school finder app, and the site is increasingly bilingual. Until recently, we held events, too, like school fairs and happy hours.
Toward the end of Spring Break Part I, when it became clear that we were in for Spring Break Part II, the mood in the discussion group changed. It felt tone-deaf to share more information about open enrollment dates, waiting lists, available seats and information sessions. With so much uncertainty, we all just wanted to focus on "the next right thing," as Anna sings in Frozen 2 — an often-streamed movie lately.
What have we been doing differently? In the discussion group, we started a thread about school closures, which was a patchwork until the governor shut schools statewide through April 3. We started another thread about solutions, where readers could comment about meal programs, low-cost broadband, online learning tips, indoor wiggle breaks, livestreaming art classes and social distancing. We paused all our old ads and created a new one to let people know that the discussion group is here to help in the crisis.
In addition to solving problems and offering resources, we can also help set the tone. I started doing live videos on the Facebook page on weekdays around 9 a.m. Central Time. The topics vary, but usually it's a 15-minute chat about what challenges our community is facing and how we are adapting. I know my family is lucky. But I am still worried about my special-needs son, who is 12 years old and on the autism spectrum, and whether he will lose the progress he's made in developing social skills and learning to function in the classroom. My daughter misses her friends, so we have set up video calls and long-distance Battleship games.
Our team is working together to keep morale high. In the discussion group, our moderator declared a spirit week. Then again, if Monday is Pajama Day, but you are doing distance learning, does that really count? We want to use humor to lift the mood but not get macabre. Rather than risking an open-ended thread, we try to guide the conversation with a prompt: The query "Tell us your thoughts on 'distance learning'" yielded 116 comments, memes and GIFs.
Beneath the nervous laughter, there are glimmers of hope and some eureka moments. As I paged through the packets that my kids' teachers lovingly prepared, it reminded me why I chose this school for them: for the rich knowledge they are gaining, and for the caring people they are learning from. Some families may not like what they see, and they may start asking more questions.
Once the pandemic subsides, what will education look like? We are experiencing life unscheduled. Veteran homeschoolers warn us not to try to re-create the public school experience at home. The whirlwind of practices, games, meets, clinics and lessons has suddenly paused.
Will we go back to the old way, or will we dream bigger about what school could be like? The San Antonio Charter Moms online community will be part of the conversation that shapes the new world.
After the homework is done, we'll go for a walk on the greenway trails — staying at least six feet away from our neighbors. Then we will have a family dinner, a tradition that predates the pandemic. We may download another movie with anachronisms like handshakes, parties and well-stocked grocery stores.
Tonight, I will also check in on the Facebook group and see how other moms and dads are holding up. We will plan for another day of finding solutions to the problems of distance learning and helping our kids feel safe.
Education should be a space where we hold up our dreams and try to be the kind of people we want our children to become. I believe more strongly than ever in the power of education to change our society, and I feel honored to be leading a group that can adapt and fill a need during a crisis.
Inga Cotton is the mother of Annika, age 10, and Nicholas, age 12 and on the autism spectrum. Inspired by her own search for education options, Inga is founder and executive director of San Antonio Charter Moms, a nonprofit that helps families find schools that are the right fit for their children and become advocates for quality education.
Get stories like these delivered straight to your inbox. Sign up for The 74 Newsletter