CottageClass: A Microschool Hub That Connects Families With Small-Scale Teachers — & Takes Care of the Business Side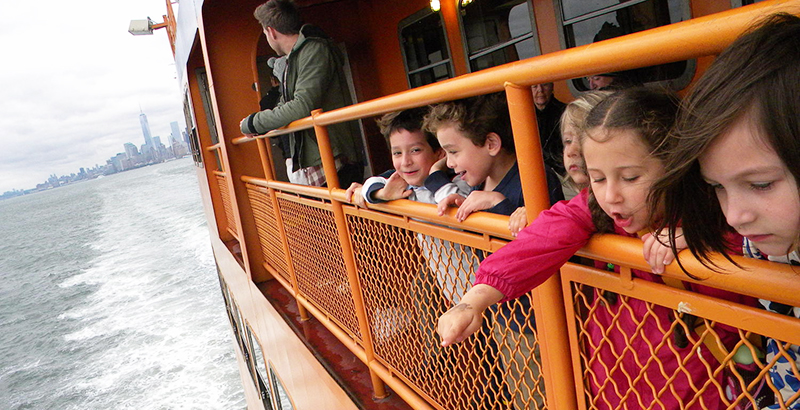 Think of CottageClass as the Airbnb of education. It gives teachers, artists, and local experts who want to offer personalized learning experiences a platform for connecting with families, complete with references and reviews. And for the educators, it provides administrative support so they can keep focused on what matters most.
CottageClass is a hub for creating microschools — in-person learning environments for groups of children — that can be anything from bilingual playgroups and classes for toddlers to afterschool programs and homeschool cooperatives, even a one-week camp where children take over an entire diner and run the restaurant. Seekers of alternative education have a variety of options to choose from, while small-scale education providers get help with payment processing, enrollment logistics, and a list of tasks designed to take the headaches of running a business off their plate.
Manisha Snoyer, a 15-year veteran teacher in three countries, says she created CottageClass in response to growing frustration with the expensive, crowded, and inflexible education system around her. After starting a foreign language school in 2009 that grew to 2,000 students in three years, she realized that marketing, administrative work, and fee collection took up the vast majority of her time.
She didn't want those hurdles to stand in the way of other talented teachers and artists, so she launched the current CottageClass platform last year to offer a "comprehensive platform designed to support teachers starting their own school."
"I was also looking for better-quality personalized learning experiences," Snoyer tells The 74. "The idea was to rebuild the education system from the ground up with the people who know it best: teachers and parents."
New York-based CottageClass — the name refers to its "cottage industry" style of education — works like Airbnb in that Snoyer provides the platform, common community, and verification of teachers. She handles marketing, payment processing, insurance, registration, enrollment, and more for 10 percent of the class fee. Every CottageClass DIY education opportunity must be led in person by a teacher, parent, or local expert (no online-only) for a group of students (no private tutoring).
Snoyer's goal is for CottageClass to work as a resource for families looking to supplement their children's education or to find the right mix of opportunities to serve as a school, whether a homeschool cooperative, a specialty class, a childcare share, or even a full-blown private school. "It is focused on filling in the gaps in a child's education and recognizing what children need most are healthy learning environments," she says. "[Parents] are trying to figure out what is missing in their educational life."
Currently, CottageClass has more than 100 teachers, primarily in Brooklyn, which has a large concentration of providers. "The thing that is powerful about CottageClass is the referral network," she says. "[Parents] might enroll in multiple experiences, so it is helpful to have critical mass in one area." That said, as CottageClass has grown, Snoyer has received 5,500 teacher applications in nearly 2,000 zip codes.
She is now setting her sights on areas with large populations of homeschool families where private school costs have ballooned, which she sees as indicators of parental dissatisfaction with the state of education.
The Brooklyn Apple Academy, for one, has found success with the CottageClass model. It is a homeschool cooperative where parents register their children as homeschooled and then use the academy to supplement their education with a variety of experiential opportunities, whether trips to museums or visits to local businesses.
"I started this with not a lot of experience doing business," founder Noah Apple tells The 74. "I was a teacher and teaching artist, so along the way I learned a lot of lessons, made a lot of mistakes, tried a lot of different practices. In the end, it is just so helpful to have an organization serve as part of your administrative arm."
Apple says most microschools start with a passionate teacher, someone not necessarily familiar with the administrative tasks that are vital to any school, no matter the size.
"I have found myself doing a lot of different jobs, splitting my mind in a lot of different ways and not necessarily doing them well," he says. Early on, he got stiffed on up to $15,000 worth of tuition, struggled to collect fees, lost track of re-enrollment timetables, and missed out on open houses. But CottageClass has allowed Apple to put teaching first, while taking care of the administrative tasks for him. "When attempting to do all the jobs, it is just a lot," he says.
Some 569 students have engaged in some sort of experience through CottageClass in Brooklyn, Ohio, California, and Florida, with the average kid taking at least two classes through the platform. Snoyer says she remains focused on building the base in Brooklyn while growing referrals in New York and beyond.
"The more you can get those [administrative] jobs taken care of," Apple says, "the more you can focus on the teaching, the kids, and the actual product."
Support The 74's year-end campaign. Make a tax-exempt donation now.