North Carolina Governor Directs Federal Money to College Mental Health Supports
Gov. Roy Cooper announced a $7.7 million investment to launch new mental health programs for colleges and universities.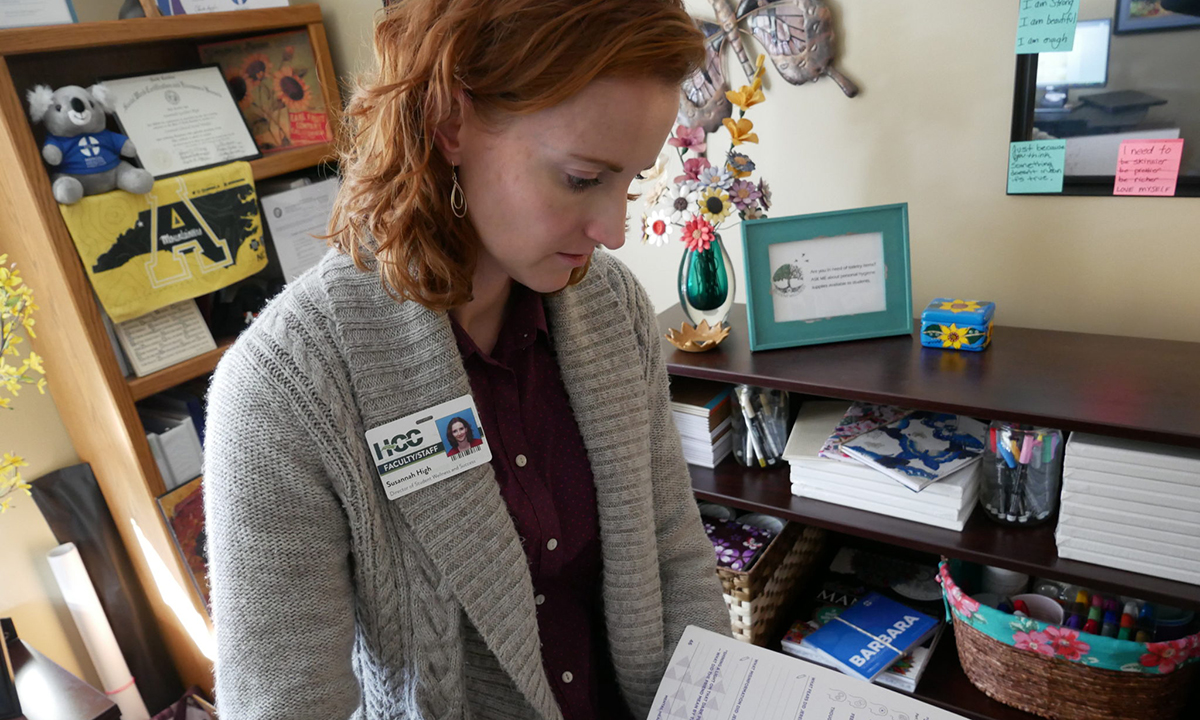 No paywall. No pop-up ads.
When Susannah High heard in 2021 that public funds would pay for one person at each community college to receive mental health training, she jumped at the opportunity.
High, director of student wellness and success at Haywood Community College, was familiar with the training, called Mental Health First Aid, a national program that teaches people how to spot and navigate the signs of mental health challenges.
The goal, she said, is to "train as many people as you can, give skillsets to as many people as you can, so that we can better support ourselves as a society."
High has done just that, but says the college needs sustainable funding for training going forward to meet the needs of its community.
Gov. Roy Cooper announced this week a $7.7 million investment to launch new mental health programs and sustain existing ones like Mental Health First Aid. These funds come from the federal Emergency Assistance for Non-Public Schools program and have since reverted to the Governor's Emergency Education Relief fund, a press release says. The money will fund suicide prevention training for faculty and staff across community colleges, UNC system schools, and independent colleges and universities, as well as a mental health hotline and resiliency program at UNC system schools.
"Identifying their mental distress and getting them access to quality treatment is more critical for our students than ever," Cooper said. "This investment will help our state's colleges and universities better support their students so they can thrive."
The UNC system has created an initiative around Mental Health First Aid at 116 colleges and universities across the state with a $5 million investment from the same funding source last year.
"It's always been something I knew existed," said High, who is also a clinical social worker. "I've always been interested in it. It's incredibly expensive. It was always out of our budget."
High got trained with that original funding from the community college system in March 2021. The college has since used federal pandemic relief funding to pay for the costs of running classes. High immediately prioritized training faculty and staff, including president Shelley White.
After that, her main goal was reaching students. With a dedicated funding source, she would ultimately like to be a resource for agencies and organizations in the community as well.
High has taught five classes and 36 people on Haywood's campus, plus another five, she estimated, in partnership with Asheville-Buncombe Technical Community College.
"The whole purpose is to put instructors out in the world, who can go and continue to share skills with more and more people, so that eventually, the average everyday person can just be better equipped to recognize problematic signs and symptoms," High said. "… It's geared to be accessible for any person and not intimidating, so that you can learn how to recognize and respond."
She has a sixth class planned for this month, which will include a combination of faculty, staff, and students. It's the last one that she has funding for, she said.
"I want to see a line item for this, so that we know every fiscal year, we are contributing a set amount of dollars toward giving back to the community in terms of mental health," High said.
This is particularly important in light of recent heightened mental health struggles, she said. Though she's been seeing reports of higher rates of concerning behaviors, she hasn't heard from students as she thought she might.
"They're not reaching out," she said. "And so that means problems still exist, but they're trying to deal with them themselves, or relying on the friend or family member … That means we need to be equipping those friends and those families, those community members, with the skills that could potentially help encourage that person who's struggling to reach out."
This summer, High said, she'll be looking for opportunities for extended funding.
"Any new and additional attention and focus that we can put on this is so very important," High said. "We just we have so many folks struggling."
This article first appeared on EducationNC and is republished here under a Creative Commons license.
Get stories like these delivered straight to your inbox. Sign up for The 74 Newsletter