Cook: Principal Accused of Not Protecting Students From Sex Predator Teacher in Charge of ATR Placements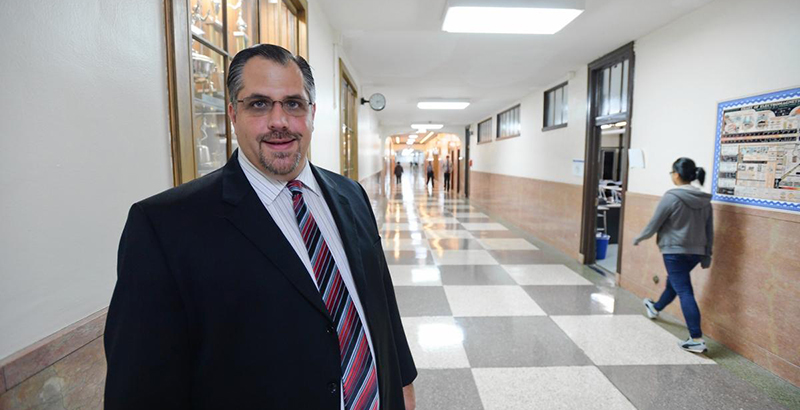 The New York City Department of Education is planning to move as many as 400 teachers out of the district's Absent Teacher Reserve and into full-time classroom positions at schools this fall, regardless of whether those schools want to hire them.
Principals have had control over staffing at their schools since 2005, when the district officially adopted "mutual consent" hiring. That shift resulted in the creation of the Absent Teacher Reserve, or ATR, made up of teachers who lost their jobs due to school closures or budget cuts or were forced out for disciplinary reasons or poor performance. They have not found new permanent positions although many are used as substitutes.
Thanks to the DOE's contract with the United Federation of Teachers, individuals in the ATR pool continue to receive full salary and benefits, even though nobody wants to hire them.
According to data obtained by Chalkbeat, the district spent nearly $152 million last year to compensate roughly 820 ATR teachers, nearly $52 million more than the city's original estimate.
District officials have been trying to shrink the size (and expense) of the ATR pool for years, leading some to wonder whether they would resort to forced placement to accomplish their goal. When New York City Council members posed that question directly to Chancellor Carmen Fariña in 2014, she emphatically stated: "There will be no forced placement of teachers."
However, NYCDOE reneged on that promise last month when it was announced that principals will have until mid-October to fill vacancies at their schools, after which the district will place teachers from the ATR pool into any remaining openings.
The new policy has gotten an icy reception from principals and parent advocacy groups, who say the district is simply putting bad teachers back into classrooms. As evidence, they point to DOE figures showing that a third of the teachers in the ATR pool ended up there due to legal or disciplinary problems and half have been there for two or more years.
"There is not one parent in New York City who would willingly accept one of these ATRs into their child's classroom," StudentsFirstNY Executive Director Jenny Sedlis said in a blog post on the ATR plan. "It is unconscionable to put the worst teachers into the classrooms of the neediest students."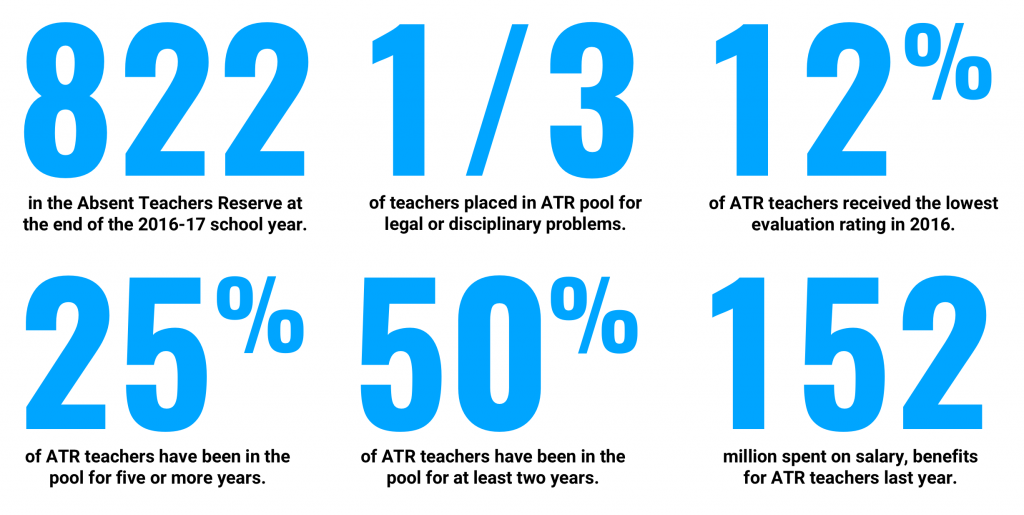 In an effort to allay those concerns, school officials issued a statement noting that "DOE has discretion on which educators in the ATR pool are appropriate for long-term placement and may choose not to assign educators who have been disciplined in the past." Nevertheless, the department has not explicitly ruled out the possibility that teachers with disciplinary records could be used to fill vacancies.
That fact is especially troubling when one considers that Randy Asher, the DOE administrator overseeing the Absent Teacher Reserve plan, was accused of letting bad teachers run amok in his previous role as principal of Brooklyn Technical High School.
Asher served as principal of Brooklyn Tech for nearly 11 years before assuming his current $185,298-a-year role in January. During that time, the elite public high school was racked by a series of sex scandals involving faculty members, including the widely publicized case of Sean Shaynak, a Brooklyn Tech math teacher who victimized seven female students.
According to a January 2015 lawsuit filed by the victims, Asher and his fellow Brooklyn Tech administrators knew about Shaynak's sexually suggestive antics (such as the time he showed up to a school dance wearing a skimpy school girl's uniform), but did nothing to address them. For his part, Asher claimed he was unaware of Shaynak's devious behavior, but was "horrified and disgusted at the allegations."
DOE eventually settled the victims' lawsuit for $450,000 and Shaynak was sentenced to five years in prison.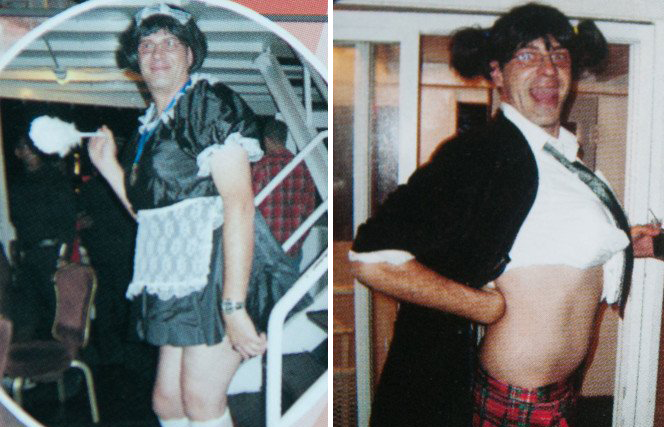 In light of Asher's history, it's hard to see how the public can trust that officials will use their discretion to keep the least desirable ATR teachers out of the classroom. That's why parents and community members should fight to prevent DOE from implementing its forced placement plan and call on city leaders to solve the district's ATR problem by demanding a phase-out in contract negotiations with UFT next year.
Get stories like these delivered straight to your inbox. Sign up for The 74 Newsletter