Congress Confronts a Balancing Act Between Education Research Data and Student Privacy Rights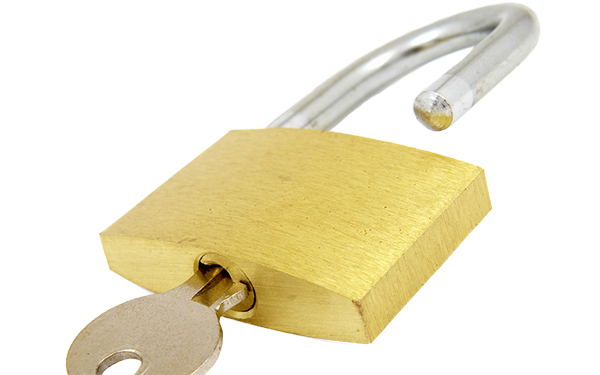 With the proliferation of big data in education in recent years, researchers have been able to guide informed policy decisions on teacher effectiveness and student outcomes at a scope that was previously unimaginable. But the breadth of information being collected about students' lives has some parents and advocacy groups worried.
Updates to federal laws governing both student data research and privacy protections could be at the forefront of the national conversation this year.
During a U.S. House Education and the Workforce Committee hearing on Capitol Hill Tuesday, lawmakers heard testimony on the federal government's role in making sure researchers and education technology companies are able to use student data in meaningful ways while keeping sensitive information secure from hackers and companies looking to exploit the information for profit.
"New technology has made it easier to analyze student information and develop new ways to improve learning, but it has also left parents and students more vulnerable to the misuse of student information," House Education and the Workforce Chairman John Kline, a Republican from Minnesota, said. "To make matters worse, student privacy protections are woefully outdated."
At the heart of Tuesday's conversation were two federal laws, the Education Sciences Reform Act, or ESRA, and the Family Educational Rights and Privacy Act, or FERPA. While ESRA established the Institute of Education Sciences to conduct federal education research, a federal Government Accountability Office
report in 2013
found the law failed to produce timely and relevant research. FERPA, the federal law that protects the privacy of student education records, became law in 1974 — long before online learning tools and cloud-based computer systems became the norm in schools.
Attempts in recent years to reauthorize both ESRA and FERPA have been put on the backburner.
However, the balancing act between student data research and privacy protections has been a hot topic in education circles for several years, coinciding with the rise of education technology companies. The topic was especially pointed following
the 2014 demise
of inBloom, an organization that tried to create a student data storage center for software developers.
In her testimony before the committee, Rachael Stickland, the co-founder of the Parent Coalition for Student Privacy, said parents are often unaware of the amount of information schools collect about their children, which could go beyond student academic results and include information about disabilities, medical records, and disciplinary incidents.
Once schools collect this information, it's generally submitted to the state and included in the Statewide Longitudinal Data System, which allow states and schools to store and process student information for millions of students. The U.S. Department of Education
encouraged states
in 2009 to create the data storage systems through its Race to the Top program, and 47 states have received at least one federal longitudinal system grant.
"The individually identifiable life information that is so neatly organized in these systems effectively become lifelong dossiers, and if or when compromised, could give away the entire life history of every student in the state," Stickland said.
While there have not been any large-scale breaches of the statewide data system, Stickland called on Congress to increase transparency around the information schools collect and to ban the commercial use of student records.
In the absence of a federal law, more than
200 companies have signed
a Student Privacy Pledge to use student data only for approved educational uses.
For researchers, however, the big data made available through SLDS have been invaluable. Following Tuesday's panel, the Future of Privacy Forum, a Washington, D.C.-based think tank,
released a report
pointing to 19 times student data has been used to address inequalities in America's education. For example, researchers used student data to determine factors such as poor attendance, poor behavior, and course failure measured as early as middle school that can help predict a student's likelihood of dropping out of high school.
(The 74: The 'Diplomas Now' Way: Better Identify At-Risk Kids, Do Whatever It Takes to Get them to Graduation Day)
Neil Campbell, the director of next generation reforms at the Foundation for Excellence in Education, told the committee effective privacy policies require "a delicate balance" between parents' desire for privacy and innovation in schools.
He said school systems must to be able to form contracts with third-party service providers for educational software, online grade books or parent communication tools. He also emphasized that researchers need to be able to access data to evaluate the effectiveness of policies and classroom practices "after strong review processes and subject to confidentiality and security requirements."
"As important as research is," Campbell said, "we know it is even more important to protect students' privacy."
Get stories like these delivered straight to your inbox. Sign up for The 74 Newsletter