Common Core's Silent Majority: As Unions and GOP Candidates Bash Standards, Americans Remain Supportive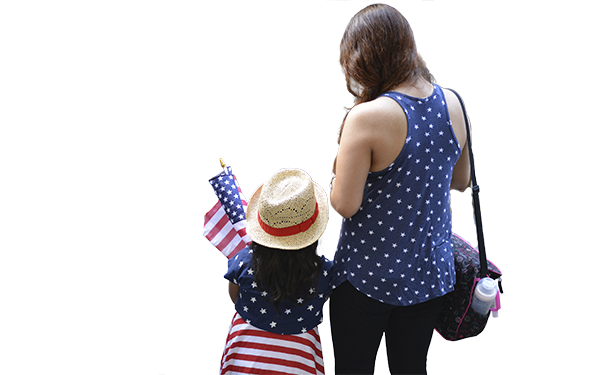 "Common Core – that's a disaster – it's bad," shouts Donald Trump. "The truth is that it's simply not working," adds New Jersey Governor Chris Christie. His fellow governor-candidate from Wisconsin, Scott Walker declares: "We want high standards but we want them set . . . at the local level. That is why I oppose Common Core."
Hardly any of the 17 Republican candidates can find a good word to say for Common Core State Standards, a bipartisan national initiative that only two years ago commanded the support of 65% of the American public.
Senators Rand Paul and Ted Cruz go even further. Both supported an amendment to the upper chamber's education bill that would have enabled parents to "opt out" of all federally required tests. Marco Rubio joined them in voting against the final bill. Only Jeb Bush and John Kasich have so far refused to join the anti-Common-Core, anti-testing, parental opt-out parade. "Because people have a different view of what Common Core is, am I supposed to back away from something that I know works?" Bush asks.
From the other end of the political spectrum, teacher unions are also raising questions. Formerly a Common Core backer, the head of the National Education Association now says that "in far too many states, implementation has been completely botched." Meanwhile, American Federation of Teachers President Randi Weingarten, is sounding like a Tea Party stalwart: "You think Obamacare is bad? The implementation of the Common Core is far worse."
With criticism mounting from both right and the left, one might assume that the American public is ready to give up on the Common Core. But the public is still quietly backing Common Core by a margin of nearly 15 percentage points. This result comes from the just released ninth annual Education Next survey of nationally representative samples of both teachers and members of the general public, which was administered to over 4,000 people in May and June (for full results, see educationnext.org).
Although the percentage in favor of Common Core dropped precipitously from 65% in 2013 to 53% in 2014, the level of support in 2015 has more or less stabilized, with 49% now positively inclined. Opposition has increased by nine percentage points over the past year but is still at only 35%, with the remaining 16% undecided.
Support for student testing is even broader: 67% of the public say they support continuing the federal requirement for annual testing, while just 21% are against the idea, with the remainder taking a neutral position. That level of support is as high as it was back in 2012.
The public also resists the idea of giving parents the right to have their children "opt out." Only 25% of the public would let parents decide whether their children are tested, while 59% oppose it. Among parents themselves, just 32% favor the opt-out approach, while 52% are not.
Nonetheless, Republican attacks on the Common Core are likely to continue throughout the primary season. Only 37% of our Republican respondents favor the Common Core as compared to 57% of Democrats. However, Republicans do back federally required testing by a 65% to 24% margin. And just 29% of Republicans favor opt-out provisions, with 57% opposed.
The partisan divide is not the only thing that should worry Common-Core backers. Even more disturbing is the tumble in support within the teaching profession. In 2013, 76% of teachers supported the Common Core. But teacher approval collapsed to 46% in 2014, and it has now fallen further to just 40%. Meanwhile, the share of teachers opposed has risen to 50%, up from 40% last year, and only 12% two years ago.
Testing itself has also become less popular within the teaching profession. In 2015, 46% of the teachers say no to a federal requirement for annual testing, roughly as many as the 47% who give a positive nod. The percentage of nay-sayers has climbed up from just 36% in 2012.
In short, something strange is happening on the national-standards, testing landscape. The Tea Party right finds itself in an alliance with its nemesis, the teacher unions, who have been pushed by their own membership to oppose Common Core.
But even that odd-ball coalition has yet to sway the thinking of the silent majority.
Get stories like these delivered straight to your inbox. Sign up for The 74 Newsletter