Commentary: What to Consider When Choosing a College If Your Child Learns Differently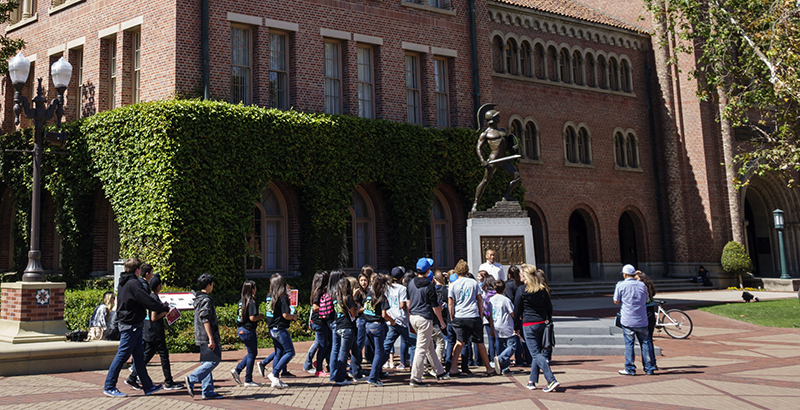 With millions of high school students about to transition to the college experience, graduates are scrambling to figure out which school to attend. With so many factors to consider — cost, location, majors, job placement — the choice isn't easy.
But for soon-to-be college students with a diagnosed learning difference, the decision is even more complex. Choosing the right school and preparing for the transition can make all the difference between failure and success.
There are three main considerations for someone with a learning difference: how to make sure a college is the right fit, how to prepare for one of the most important transitions that anyone experiences in life, and how to make sure you have a good plan and strategies to support your success.
What to look for in a college
All colleges have disability support officers, but only a few cater specifically to individuals with learning differences and offer broad support. It's important to consider carefully what level of support a student is likely to need and to be realistic about how great the challenge is in transitioning from high school and home to college and the residence hall.
It's not uncommon for students to want to attend a large university, with all the excitement it can offer, even when they may find a better academic home at a smaller school more focused on teaching to their learning differences. Support for learning differences is a key question, but it's also important to weigh the usual factors — curriculum and majors, class size, residential life, and the school culture. Some colleges offer smaller classes, provide strong support for the first-year transition, and have a culture of diversity. Larger universities may offer all kinds of social life, sports programs, the appeal of living in a big college town — and may mainly hold classes in large lecture halls and have levels of bureaucracy that can make finding help a more challenging process.
Perhaps the most important thing is to spend time at every college you are closely considering, meet with key support staff, and get a feel for the campus culture. Deciding what college to attend is a major life decision in so many ways. There is no way to be certain you have made the right choice, but the more homework you do and the more time you spend on campus interacting with staff, faculty, and students, the more likely it is that you'll be confident in your decision — and that may be the most important thing of all.
Preparing for college
Once you've made a decision, don't wait until August to prepare. For students, this means really thinking about what it will mean to be living away from home and adjusting to the challenge of a much higher level of academic work in a context where you are expected to be independent. Perhaps the most important thing is to learn to practice self-advocacy. Once you're in college, you have to seek out help — it does not come to you. Ideally, you would talk with Disability Support Services and begin the process of working out accommodations.
It's also important for families and students to talk about their expectations, which may be different. What preconceptions are there about the balance between social life and academics? To succeed in college, a student with learning differences should expect to attend every class and work about two hours outside of class for every hour of class time — as much as 40 hours a week. Because there is so much to do, it's easy to lose track of how much work is required to do well, especially because the kind of regular monitoring and accountability built into high school is not typical in college. These are discussions families and students should have the summer before college, to try to come to some consensus.
Making the transition
Choosing a college and making good preparations to attend requires real work and thought. Being realistic about the nature of the transition is essential. If a student has received a lot of support for self-management and work completion at home, what skills and strategies will he or she have in order to operate independently? What support from home can still be expected? What are the campus supports, and how will the student access them? What are the student's strategies for reading, studying, taking tests, and completing written work? What academic toolbox is the student bringing?
Each family with a college-bound student will answer these questions in different ways. The important thing is to ask the questions, have open, forthright conversations about them, and come up with some answers. Students with learning differences aren't the only ones at risk of failing — a significant percentage of mainstream students fail to graduate from their four-year colleges within six years. But learning differences place a student at particular risk.
With the right research and the right preparation, any student with learning differences can find a good fit and prosper. But it takes work, and the time for that work to start is coming up very quickly.
MacLean Gander is a professor of writing at Landmark College.
Get stories like these delivered straight to your inbox. Sign up for The 74 Newsletter