Commentary: West Virginia Lawmakers Must Be the Example for the Country — Families Deserve Educational Freedom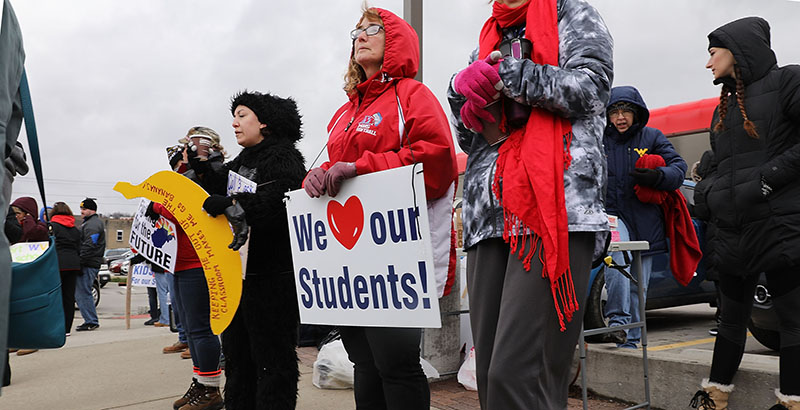 The time is now to provide every child in our country the opportunity to receive an education that meets their unique needs. Children across the country are forced to receive an education based on their zip code or income instead of an individualized pathway that unleashes their extraordinary potential.
Nowhere do we see the negative effects of this more than in West Virginia, where teachers feel underpaid and overworked and 300,000 students face an inflexible education that ranks second to last in the country.
Fortunately, a solution is right on West Virginia's doorstep. State lawmakers have an opportunity to set an example for other states by dramatically expanding educational freedom, giving a pay raise to teachers and providing all students the ability to access an education that works for them regardless of income or zip code.
The Student Success Act, currently being debated in the West Virginia Legislature, will allow more families in the state to customize an educational plan for their children. The state Senate has already passed the bill, and the House of Delegates is expected to take it up for consideration this week.
Change is needed because as any parent will tell you, no two children are the same. The argument for individualization does not rest primarily on test scores but on the opportunity our children have to learn and succeed by applying their abilities in ways to help improve their lives.
But when it comes to education, the West Virginia educational system continues to operate under a one-size-fits-all approach. A recent poll by the Cardinal Institute for West Virginia Policy found that a whopping 80 percent of Mountaineers do not believe that students are being adequately educated. With 37 percent of West Virginia public school students scoring at least proficient in math and 45 percent proficient in English, it is clear to see that the status quo needs changed.
West Virginia is no outlier. Most states in the country limit the amount of individual customization that a student is able to receive, depriving students of an opportunity to experience an education that is tailored to their individual learning needs. But educational opportunity is proven to help improve outcomes for all students.
The good news is that a number of states are beginning to take steps to dramatically reimagine the way we are providing an education to every student. Florida recently passed a bill creating a scholarship that can be used to pay for private school tuition, while other states have enacted education savings accounts, which allow participating families the ability to use a portion of public per-student funding on education-related expenses like school supplies and tutoring.
In West Virginia, the Senate also passed legislation that would create ESAs to provide Mountain State families with the same type of educational freedom being enjoyed by families in other states.
In addition to providing ESAs, the West Virginia Legislature is also looking to guarantee families the chance to send their children to a public school outside their assigned school district. The zip code where a student lives would no longer determine the type of public school that student is able to attend.
The Student Success Act would also allow for the implementation of charter schools in the state, providing families with an additional educational setting for their children. Charter schools are public schools able to operate with greater autonomy and freedom than traditional public schools. They have proven popular among many families in other states where they have been allowed to grow and prosper. When done right, charter schools have also been proven to lead to improved student outcomes.
Finally, the legislation would also make important investments in traditional public schools, including funding for classroom aides, early childhood classroom assistants and sign language support specialists, just to name a few.
Collectively, all of these reforms ensure that West Virginia is laying the foundation to create a system in which families are able to choose the educational setting that works best for their children. A recent poll shows that West Virginians are eager to take advantage of such expanded educational options and the dire need for these individualized programs.
Of course, it will take more than one piece of legislation to meet all the challenges facing West Virginia's educational system. But adopting the Student Success Act and ESAs would be a tremendous first step.
Now that the state Senate has passed the legislation, it's time for the House of Delegates to follow suit and ensure that every single student in West Virginia is able to exercise educational freedom.
Other states should take note of how West Virginia lawmakers are reimagining education to equip students for successful and fulfilling lives.
Jason Huffman is West Virginia state director at Americans for Prosperity, and Dr. Matthew Ladner is a senior fellow with EdChoice.
Get stories like these delivered straight to your inbox. Sign up for The 74 Newsletter