Commentary: Teachers Want an A as Much as Their Students Do. With This 15-70-15 Formula, Principals Can Help Their Educators Shine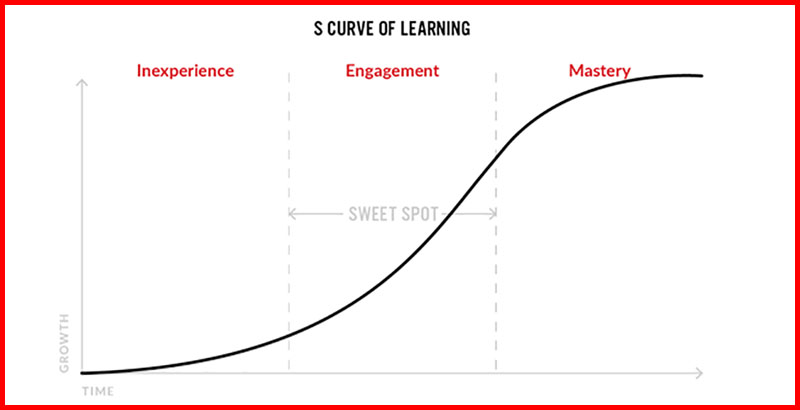 To become more effective, principals have to unlock potential — not just the potential of their students, but also of their teachers and the other adults in the building, including themselves. For students, that progress is simpler to see and track: Every year, they start at the bottom of a learning curve, move along toward the top and jump to the bottom of a new grade. That progression of learning from the beginning of the year to the end can be visualized as an S curve.
Students often start their year on the flat part of the S curve, where learning happens slowly and feels like a slog. Over the course of a year, if the class gels, the students put in more effort and their teacher supports them, they accelerate into the steep part of learning. Neurons are firing. With this engagement comes confidence, but toward the end of the year, as summer vacation beckons, class rhythms lag and the sense of challenge wanes, students can become bored.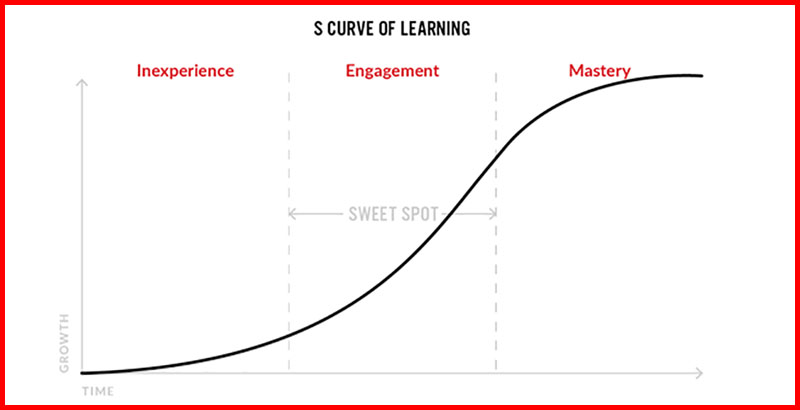 What some principals fail to realize is that everyone at a school is on this ride together. To harness the power of teachers to provide the best education possible for students, principals need to understand where their teachers are on their S curves.
Based on the research in Whitney's book Build an A Team, you want to have roughly 15 percent of teachers in a school at the low end of their learning — new to the profession, the school or the discipline they teach. Seventy percent should be in the sweet spot where they know enough but not too much, and 15 percent should be at the high end of their learning, masters of their craft.
Teachers on the low and high ends are at a greater risk of feeling disaffected and may be more likely to leave their job: at the low end because of discouragement, at the high end because they are bored. But it doesn't have to be that way. There's a parallel to individualized learning for students that makes it possible for principals to support teachers and staff along their own learning curves so they're as engaged as possible at all times — and delivering at the highest levels.
Principals can help teachers by creating a strategic plan for their professional development. People won't, can't and shouldn't stay in one role their whole career; there should be a plan for teachers' first year or two at the low end of the learning curve, three to five years in the sweet spot and a few years at the high end before the principal helps them find a new curve to jump to. Here's what that might look like:
For the early years, when most teachers are on the flat part of their curve and learning is hard work, they need support from more experienced colleagues or mentors. Their principals should acknowledge that it's hard work, take value from their inexperience and show it: Slow learning and frequent questions may be frustrating, but they can enliven the entire school, opening the door to change and innovation.
Once teachers hit the sweet spot, a lot can happen in a short time. They are highly engaged and keep the school humming. This makes it easy for principals to leave them be, but this is precisely what not to do if the goal is to create a school where teachers really want to teach. Teachers on the steep part of the learning curve are capable of driving improvement through innovation; as they gain momentum, they need more challenge, not less, with opportunities to flex their education chops. Remember physics — without friction, nothing moves.
Most importantly, they need and deserve thanks. Many of us don't do appreciation very well. Based on 100Kin10's research, principals have a lot more to give their teachers than they may think. They can share appreciation, recognition and opportunities to interact with other educators in a meaningful way. It may even be as simple as reaching out to teachers once a month to deliver sincere, specific praise, as TNTP suggested in its report The Widget Effect; principals can tell their teachers they are glad they're at the school and hope they stay.
After several years of investment, most teachers will have moved up the curve; they are likely a school's most reliable performers. The principal's challenge at this stage is to keep them engaged and motivated before they get bored and leave — or, worse, become complacent. Bored teachers don't innovate, they don't teach well, and they are disrupted by students.
Most teachers finish the steep part of their S curve and reach their peak performance between three and five years into the profession; the principal's job here is to extend that curve. This means providing the highest-performing teachers with additional training and learning, and with opportunities for working and collaborating with colleagues. One particularly effective approach is to foster mentorship. An experienced teacher who can develop new teachers — and have the responsibility and reward of doing so — is on a whole new curve, without leaving the classroom full-time.
Humans are learning machines. We want to know how to do something, master it and start over again. The thing that motivates beyond money, and even beyond praise, is the opportunity to learn. If a principal can understand how teachers learn at every part of the S curve and encourage them to grow every step of the way, the school will function more smoothly and the staff will be happier and more fulfilled. With adults in the building thriving, the students will thrive, too.
Whitney Johnson is an award-winning former Wall Street equity analyst and a disruption theorist who has been named one of the world's leading management thinkers. Talia Milgrom-Elcott is executive director and founder of 100Kin10, a national network preparing 100,000 excellent STEM teachers in 10 years and solving the underlying challenges that caused the STEM teacher shortage in the first place.
Disclosure: The Bill & Melinda Gates Foundation, Carnegie Corporation of New York, and the Charles and Lynn Schusterman Family Foundation provide financial support to 100Kin10 and The 74.
Support The 74's year-end campaign. Make a tax-exempt donation now.