Commentary: Open Resources Are a Huge Help for Students, but Cost, Quality & Access Can Be a Challenge. The Feds Can Help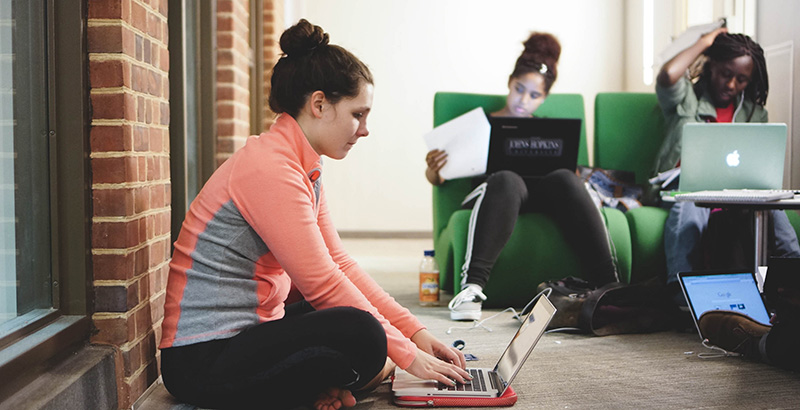 The growing cost of higher education is a major issue for students, families, and colleges. Tuition has more than doubled over the past 30 years, and three-quarters of all graduates struggle with loan debt.
Congressional leaders have rightly recognized that one of the most unexpected — but significant — expenses associated with pursuing a postsecondary degree or credential is the high cost of textbooks. Textbook costs increased 82 percent between 2002 and 2013, more than three times the rate of inflation. This is unsustainable and unacceptable.
Sen. Dick Durbin successfully championed a $5 million pilot grant in the fiscal year 2018 omnibus spending bill to support the development of open educational resources, which can be a commonsense solution to help reduce the cost burden for students. However, as the Department of Education explores how best to utilize these funds, it is important to recognize that these resources have shortcomings that must be addressed.
While some material, such as OpenStax, is comparable in quality to commercial textbooks, in most cases, colleges must invest resources to create, adapt, or curate open resource content. There are costs associated with organizing and funding after-hours workshops to help faculty learn how to develop high-quality digital content, and institutions must pay for an appropriate technology platform to deliver the resources to students.
Additionally, studies have found that faculty struggle to find relevant open resource content. According to Inside Higher Ed, "of the faculty members who had an opinion about the ease of finding OER, about 60 percent of respondents described searching for OER as difficult or very difficult." To write their own, professors report having to dedicate grants, sabbatical funds, and other resources to fund the project. Costs can run into the thousands of dollars, and projects can take months or even years to complete. In addition, educators must invest ongoing time and resources to update the content when needed.
Perhaps the biggest problem, though, is that, unlike commercial textbooks, most open resources have no formal quality assurance process. Content can contain inaccuracies, errors, and typos. It can contain poorly rendered images or dead links to third-party materials that harm the student learning experience.
Open resources must also be updated regularly to ensure content remains timely and accurate, and there is uncertainty over who is responsible for maintaining integrity and accuracy. Additionally, these materials rarely comply with the Americans with Disabilities Act and typically need to be modified, along with their delivery platforms, to be useful to students with disabilities.
Make no mistake: Investing in open educational resources can be a smart and valuable move for students and institutions. Although it will certainly take more than $5 million to fund robust adoption of open resources, investing in this initial pilot to study the quality and total costs of existing materials could help us build better ones in the future. For example, the department could dedicate the pilot funds toward a robust analysis of the efficacy of a variety of open resources, from commercial content and OpenStax to institutionally produced materials. Additionally, the department could examine the total cost of adoption.
The price of digital course materials and e-textbooks has dropped significantly over the past 18 months, in large part due to the pressure from open resources and innovative delivery models such as Inclusive Access, which provides students with competitively priced digital course materials on the first day of class. This reminds us that, while open resources can be an important tool to reduce costs, they are only part of the solution.
Higher education stakeholders and policymakers should encourage institutions to explore a diverse array of low-cost digital solutions that can provide reliable, high-quality content and ensure a quality learning experience for all.
Dr. Michael Hale is vice president of education for VitalSource, a provider of digital content on college campuses. He is a former high school teacher, charter school founder and director, and college professor.
Support The 74's year-end campaign. Make a tax-exempt donation now.