Commentary: From Mississippi to New York, Here's How State Education Chiefs Are Using ESSA to Best Serve Their Unique Students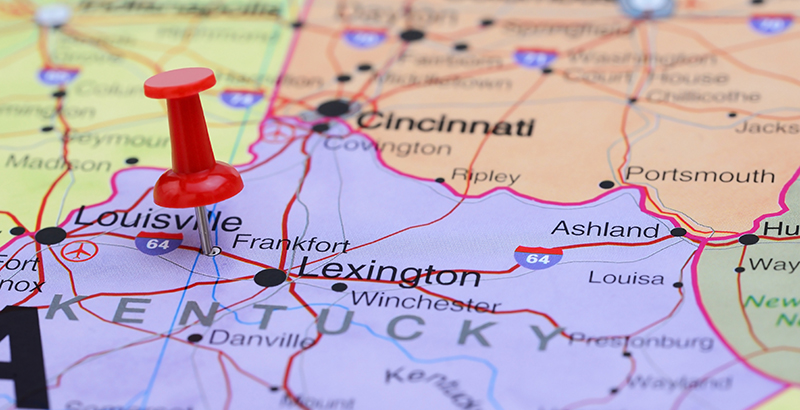 Leaders of state education systems have enormous responsibility to do what's best for the students in their states.
I served for six years as the commissioner of education in Kentucky, and during my time we implemented bold, innovative reforms that are still in place today. We were the first state to adopt college- and career-ready standards. We were among the first states to include career readiness metrics in our accountability system and partner with the business community to ensure students were prepared to compete in a global economy. We also were a leader in transforming educator preparation to make sure all teachers enter the classroom ready to serve every child on day one.
These are just a few of the changes we made during my time there. I certainly didn't do these things alone. The parents, educators, and community leaders in Kentucky — often called stakeholders — played an integral role in telling us what their kids need and holding us accountable for meeting these needs. That's how we made so much progress — and why the state continues to make progress today.
Did we get pushback on some of our efforts? Sure. Change isn't easy, and not everyone is pleased with what you're trying to accomplish. Oftentimes, it is difficult to describe your efforts to those outside your state or your local community. But we moved forward because we knew it was the best thing for Kentucky's students.
Kentucky isn't alone. State chiefs around the country are similarly focused on their students as they create their state plans under the new federal education law, known as the Every Student Succeeds Act, or ESSA.
I recently sat on a panel, brought together by Bellwether Education Partners and the Collaborative for Student Success, that reviewed every state ESSA plan, and I am impressed to see how states are leading to improve education for the children in their state. These plans look as different as the states that submitted them — and that's the idea. These state plans are designed to be reflections of the priorities in their state.
States consulted a wide range of stakeholders in creating these submissions to the U.S. Department of Education, including students, teachers, parents, lawmakers, and advocates. These state chiefs, like I was in Kentucky, are driven by what's best for their students in their state.
My state, for example, wants to continue improving its career readiness work. Kentucky plans to support career and technical education teacher preparation by expanding the New Teacher Institute, which offers a 24-month professional learning experience to career and technical education teachers coming into the profession with multiple years of work experience. The Institute provides instruction, mentoring, face-to-face meetings, online meetings, and professional learning communities to first-year career and technical education teachers.
Also, Kentucky added an opportunity and access indicator to its accountability system, including measures that focus on the equitable availability and access to student experiences and school factors that support and lead to student success.
Other states are focused on leveraging federal funds to ensure every student has an effective teacher leading their classroom. Arkansas is focusing on ensuring effective teachers for all students by working with local district and school leaders through equity labs. New York is prioritizing equitable student access to great teachers and leaders through its goals, reports, investments, technical assistance, and other supports.
Mississippi will invest in supporting districts to develop and implement grow-your-own programs, which create a teacher workforce pipeline for students, paraprofessionals, and other community members.
In its plan, Oklahoma recognized that a child's nutrition also plays a critical role in the ability to learn. The state has established child nutrition as an academic intervention and will work with schools identified as underperforming to ensure they have programs in place to meet children's nutritional and academic needs to support the broader effort to improve overall success.
As you can see, state plans look different, and they focus on different challenges by design. What's exciting is that these plans, in most cases, reflect just a part of what the state is working on across their education system. We have to keep in mind that ESSA state plans are technical submissions to the federal government, outlining certain components of a larger, comprehensive education system.
I encourage you to reach out to your state education agency if you have questions or would like more information. The plan is designed for your students, your state's next generation. And from what I have read, states took the opportunity to chart a course for a bright future.
Terry Holliday is the board chairman of the National Board for Professional Teaching Standards. He served as Kentucky's education commissioner from 2009 to 2015 and was an ESSA state plan peer reviewer for Bellwether Education Partners and the Collaborative for Student Success.
Disclosure: Andy Rotherham co-founded Bellwether Education Partners. He sits on The 74's board of directors and serves as one of the site's senior editors.
Get stories like these delivered straight to your inbox. Sign up for The 74 Newsletter