A Board Member Speaks Out: Why California's Assembly Is Wrong to Even Consider Banning Teach for America Instructors From the Schools That Might Need Them Most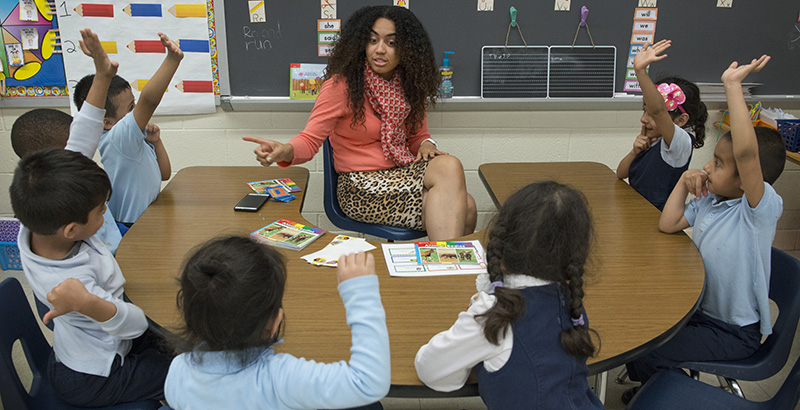 In 2013, when I was elected to the Lynwood Unified School District Board in California, we voted to renew a partnership that had recently lapsed with an organization that recruits idealistic leaders of all ages to become teachers: Teach for America. Five years later, I can say this decision has greatly benefited the students of our district. Teach for America teachers have helped spark a passion for learning in our students; our school board and community are grateful for their dedication and service.
As a board member in a school district with a high population of Latino students and as a Latina woman myself, I am especially pleased that nearly two-thirds of Teach for America teachers statewide are teachers of color. I was taught by Teach for America teachers when I was a public school student, and I can attest to the dedication they bring to the classroom.
This is why I'm baffled by Assembly Bill 221, which would prohibit Teach for America corps members — explicitly and by name — from becoming teachers in public schools where at least 40 percent of students come from low-income families. This bill would make California the first and only state in the nation to ban Teach for America.
This bill isn't just targeting Teach for America. It is targeting the Lynwood community. Ninety percent of Lynwood Unified students live in low-income families, and many speak English as a second language. Assembly Bill 221 is being heard in committee this Wednesday. If it passes, our school district will be barred from hiring TFA teachers beginning in the 2020-21 school year.
Banning Teach for America teachers would be difficult for us, because the most pressing issue facing many schools is how to recruit enough committed, effective teachers. Surveys show 75 percent of school districts across California face chronic teacher shortages, with much of the need concentrated in subjects like math, science and special education. Low-income communities are the hardest hit.
TFA is one of 80 approved pathways through Loyola Marymount University that meet state requirements for an intern-credential. Eliminating a teacher preparation pathway designed to serve vulnerable students will have a devastating impact on the ability of public schools in high-poverty communities to find and hire credentialed teachers.
Elected school boards and communities across California should be able to recruit and hire the most effective, representative teacher candidates available.
Limiting local control of hiring, making it harder for teachers of color to enter the classroom and eliminating a teacher preparation pipeline are not solutions to this problem. The legislature should be creating more opportunities for a diverse, effective teacher corps — not turning them away.
Alma-Delia Renteria is a member of the Lynwood Unified School District Board of Education and a digital learning instructional coach for El Rancho Unified School District.
Support The 74's year-end campaign. Make a tax-exempt donation now.