Colorado Spends $16 Million on H.S. Counselors — and Saves $300 Million in Safety Net Services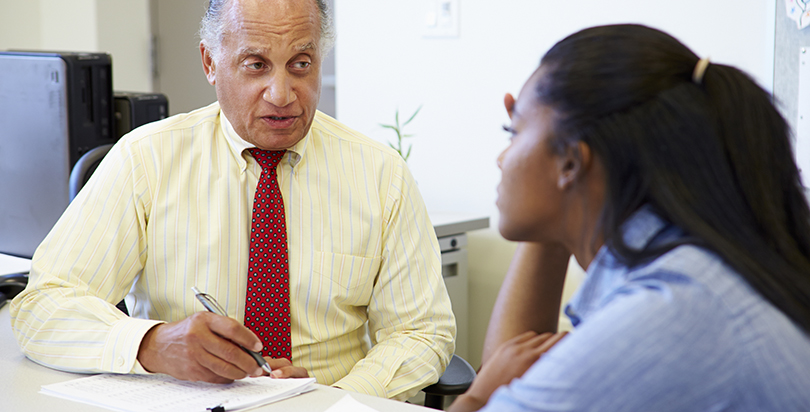 This article is one in a series at The 74 which profiles the heroes, victories, success stories and random acts of kindness to be found at schools all across America. Read more of our recent inspiring profiles at The74million.org/series/inspiring.
For the past eight years, a state-funded grant called the Colorado School Counselor Corps has increased access to academic and career counseling in public and charter schools. More than 166,000 students have been served by 220 licensed school counselors sponsored by the program.
The results have been astounding. The dropout rate before the grant was 5.5 percent in participating schools. After just three years, it had dropped to 3.5 percent. The first year of the grant saw the rate of students admitted to college increase by 13 percentage points,, which was sustained for the following two years. Almost every measure the state tracked is trending upward, from daily attendance to the number of high schoolers enrolled in college classes to federal financial aid applications filed for college, according to Chalkbeat.
Student-to-counselor ratio has been crucial. Before the grant, Chalkbeat reports that participating schools averaged 363 students per counselor. The recommended ratio is 250 to 1. At the end of the grant's fourth year, the ratio was down to 216 to 1.
(The 74: Exclusive — Data Shows 3 of the 5 Biggest School Districts Hire More Security Officers Than Counselors)
The grant is not just making an impact on academics. It also has significant implications for state resources. The Colorado Department of Education estimates that for every $1 spent on school counselors, they've saved $20 on social safety net services. By spending $16 million, the grant is estimated to have saved the state over $300 million, per Chalkbeat.
The 2015 median pay for school counselors was $53,660 per year or $25.80 per hour, according to the Bureau of Labor Statistics. A master's degree is usually required. There were 273,400 school counselors nationwide in 2014, and the field is expected to increase 8% by 2024, adding an additional 22,000 jobs.
That increase could make a real difference in the lives of students reached, beyond high school academics. In the Colorado grant schools, 59 percent of affected students participate in the free and reduced-price lunch program, an indicator of poverty, and 71 percent were minorities, both groups that face distinct challenges advancing to college.
Support The 74's year-end campaign. Make a tax-exempt donation now.