Colorado Releases Draft Plan for Voluntary Universal Preschool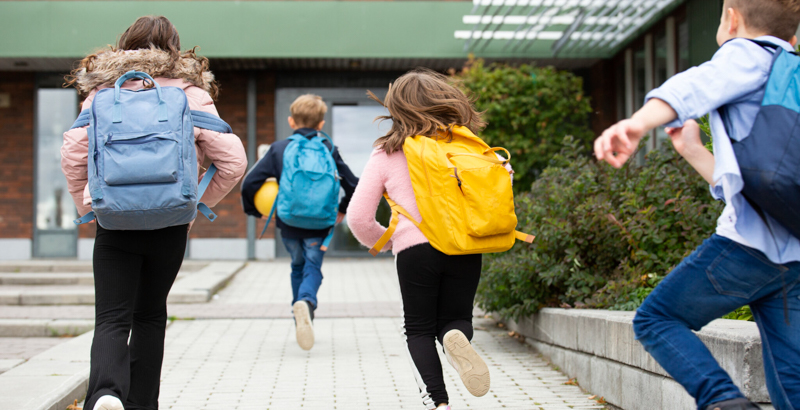 A draft plan for how Colorado can create a voluntary universal preschool program by 2023 relies heavily on local leaders to implement the state's vision for early childhood education. 
The plan, released Tuesday, outlines recommendations for a program that will give Colorado families access to 10 hours of preschool per week the year before a child enters kindergarten.
"I ran on a bold vision for universal preschool that will save Coloradans money and ensure we build a world-class care and education system that our children deserve," Gov. Jared Polis said in a statement. "I am very proud of the progress toward delivering universal preschool to every family in Colorado."
The program will be overseen by the newly created Department of Early Childhood. It will be funded through an increase on the tax for nicotine products that voters approved in 2020.
"Bringing in universal preschool is such an expansion of the good work that has gone on in Colorado for more than 30 years. With a new funding source, it's an opportunity to take it statewide and really make it possible for all kids to have it. It's really wonderful," said Susan Steele, the president and CEO of the Buell Foundation who serves as a co-chair for the Early Childhood Leadership Commission.
The DEC is tasked with strengthening the state's early childhood services, and voluntary universal preschool is one piece in a system to support young children.
"This is part and parcel of that, with the overarching goal of implementing universal preschool within the context of aligning and advancing the entire early childhood sector so that it is a more seamless, better experience for our families, our children and our providers," state Rep. Emily Sirota said of the draft plan. The Denver Democrat sponsored the legislation that established DEC.
Research shows that children who attend a high-quality preschool often achieve higher levels of educational attainment and are less likely to experience poverty or commit crime. The state's investment is not only an effort to break the cycle of poverty but also an opportunity to "immediately (create) an accessible and streamlined system that alleviates the burdens of families and children," the draft plan reads. 
Local leaders will be in charge
Under the draft plan, DEC would select local leads around the state to implement much of the preschool program. Funding would flow from the department to that local lead, which would likely be a public agency or nonprofit based in Colorado. 
They would be in charge of pursuing partnerships, trying to align programs in their area and ensuring that a "clear vision for early childhood is executed in their area of the state," according to the plan text — basically all the on-the-ground work for the universal preschool program.
Meanwhile, the DEC would provide resources and make sure the early childhood vision is successfully implemented across the state by creating a comprehensive rules package and providing support to local leads.
"It's a recognition of the expertise of the folks in those communities, of the leadership that's there, of a need for local champions who can make connections for families and know the resources that exist," said Melissa Mares, an early childhood policy fellow at the Colorado Children's Campaign who served on the Transition Advisory Group. 
Specifically, local leads will be in charge of components like recruiting families, making sure the program is available in both public schools and private community organizations, growing the capacity of providers and allocating funding in a way that ensures at-risk children receive more services. 
"We know that oftentimes that this is the family's first experience with an educational system … it's about so much more than the kid. It's about how the family is doing. Do they have a place to sleep at night? Do they have access to food? We trust local experts who can make those connections and support families as best they can," Mares said.
There are some Colorado communities that may have multiple strong candidates for a local lead, however, while others might not have any. The draft plan calls for the state to serve as a local lead for those latter communities at first, while simultaneously recruiting and building the capacity of a local partner to take over. 
Influx of federal money possible
The draft plan outlines some challenges for the universal preschool vision: those local capacity limits, a lack of alignment between funding and regulations, and a workforce shortage.
There was a 6.8% decline of active early childhood professionals from 2020 to 2021, according to the Colorado Department of Education. The draft plan recognizes that without an adequate workforce, universal preschool is unlikely to be successful. 
It calls for a review of the credential process to possibly minimize the barriers to people entering the early childhood education workforce. That could include incentives to recruit people like high school students, parents and people from other countries. Additionally, it outlines a goal for DEC to encourage a livable wage and benefits for those workers. 
"Making sure that people are able to enter into this profession and turn it into a career is something that is going to be really essential," Mares said. 
DEC still needs to determine a base per-child rate for the universal preschool program. In that process, the draft plan recommends that current Colorado Preschool Program funding is integrated and additional funding adjustments are made for underserved populations, regional differences and the potential for half-day or full-day spots. The Proposition EE money will provide a consistent and reliable funding stream, but there's also the possibility of additional money if President Joe Biden's Build Back Better bill passes. 
"If that were to happen, that would drastically change the picture of funding," Sirota said. "We'd be working with beyond EE dollars to implement universal preschool, but with a massive influx of federal dollars as well."
The draft plan also makes recommendations for delivery of special education programming, including additional funding for children with disabilities in the base rate and collaboration between DEC and the Colorado Department of Education for inclusive programming.
"I'm sure there's room and space for evolution here, but I think we're on the right path," Sirota said. 
There will be a series of listening sessions for the plan and members of the public can submit comments on the draft plan until Dec. 15.  It will then go to the governor and ECLC for approval.
This story was originally published by Colorado Newsline on Dec. 9, 2021. Colorado Newsline is part of States Newsroom, a network of news bureaus supported by grants and a coalition of donors as a 501c(3) public charity. Colorado Newsline maintains editorial independence. Contact Editor Quentin Young for questions: info@coloradonewsline.com. Follow Colorado Newsline on Facebook and Twitter.
Support The 74's year-end campaign. Make a tax-exempt donation now.