Color, Light & Room to Explore: 21st Century School Architecture Boosts 21st Century Learning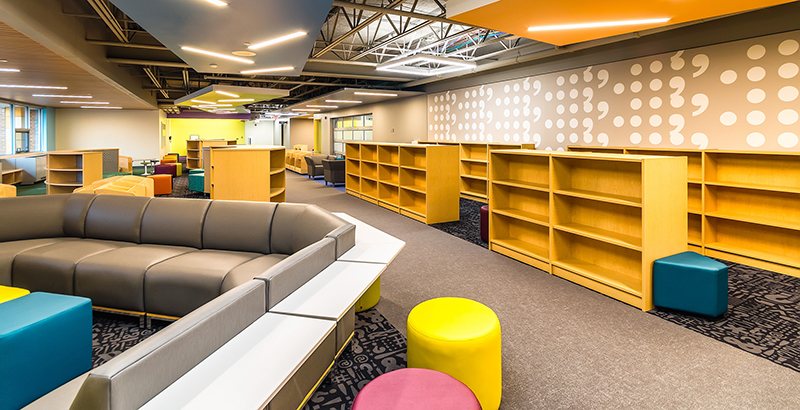 The Industrial Age gave us the assembly line. It also instilled the philosophy that education — and the school buildings where learning happens — needed to mimic that style of design, with facilities built around long corridors that file students into boxlike classrooms filled with rows of desks but little or no natural light.
But in the 21st century, education is moving away from the assembly-line mentality, encouraging students to collaborate, work hands-on, explore their environment, and continually engage with fresh ideas.
School architecture can support that model.
"There are so many schools out there built decades ago in the factory model of working and learning," says Matt Lowe, director of design at Illinois-based DLA Architects, a firm specializing in education architecture. "Now, learning is preparing kids for the unknown and teaching them the critical skills that learning isn't just from one person and kids absorbing, but kids need to be very active and hands-on.
"Our inspiration is: Form follows learning."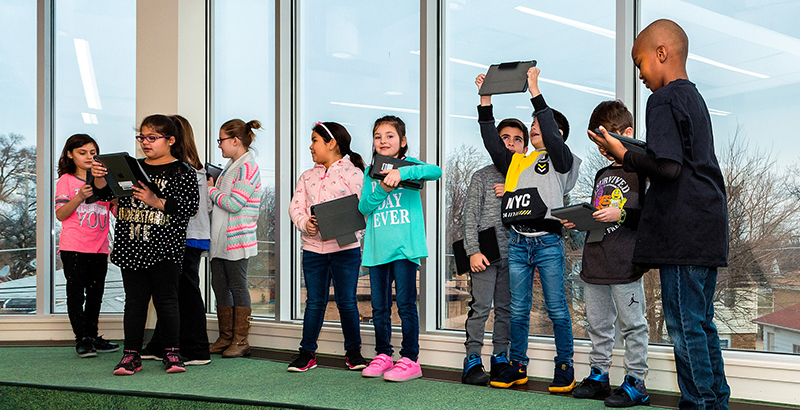 Take Kennedy Elementary School in Schiller Park, Illinois, where Lowe's team designed an entirely new wing for the pre-K–through–third-grade school and an overhaul of the existing structure. "To walk through the space now is just overwhelming," says Superintendent Kimberly Boryszewski. "Now we have this awesome space at Kennedy School, this dynamic place with natural light and color and flexibility with space."
Fostering collaboration and exploration, modern education architecture supports a variety of learning styles by providing diversity of space, Lowe says. A typical design incorporates breakout rooms off classrooms, or small pods of rooms, which provide a transparent view into the classroom as well as the possibility of acoustical privacy. Students can use these rooms to retake a test, or work with classmates on a group project that might disrupt the larger class, rather than being sent out into the hall, as in traditional school buildings.
"We are giving them diverse spaces to learn, to focus, to collaborate, whether individually or with others," Lowe says.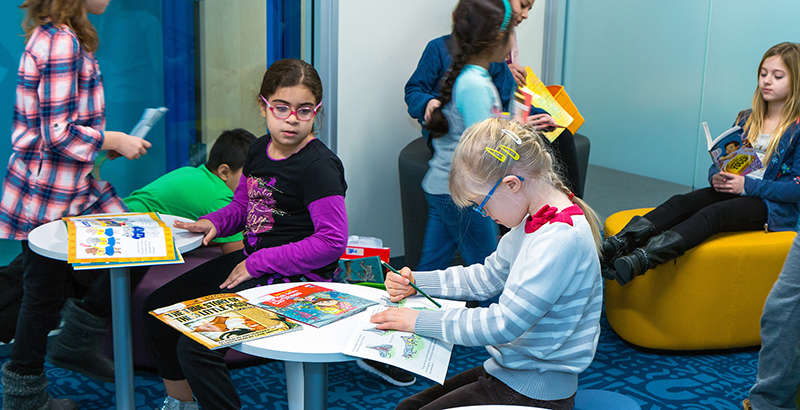 The school now boasts breakout spaces with dry-erase walls, desks and cabinets that promote intensely collaborative exploration — and, since they are attached to classrooms, encourage movement around and throughout the space — a media room with soft seating so students can curl up with a book by the window, and a presentation room for everything from theater to large-group work.
There is a distinct color scheme for every grade level or cohort, defining its personal space. In common areas, the cohorts' colors blend together, to promote diversity. Color serves as both a wayfinding method and a tool for setting a mood.
"Color is so important, and knowing how and when to use those colors is important," Lowe says. "You don't want to agitate a person in a space where they need to be focused and calm."
Another key element of the project was emphasizing the children's connection to the environment by opening the school up to views of the outside and bringing the outdoors in. The redesign created new avenues for natural light, incorporated natural materials, such as wood, and even used flooring that mimics the look of grass. "It gives kids the connection to the outdoors while indoors," he says.
Tearing down boxlike learning and replacing it with transparent glass serves multiple purposes in a modern design. Not only does transparency improve security, but it can also inspire and help teach character building. "We finally have a space that aligns to the philosophy of how kids learn," Boryszewski says. "There are windows and clear glass all over. You can walk and see teaching and learning from the hallways."
Lowe says teachers tell him that the idea of being observed helps build character skills in students and puts learning on display, particularly in maker spaces such as laboratories, art classes, and STEAM environments. "There is no blindness to what happens behind the walls," he says. "It becomes a tool that inspires learning."
Along the same lines, whenever possible, Lowe promotes exposing ductwork and other mechanical systems to let the students see the world around them, question it, and then learn from it.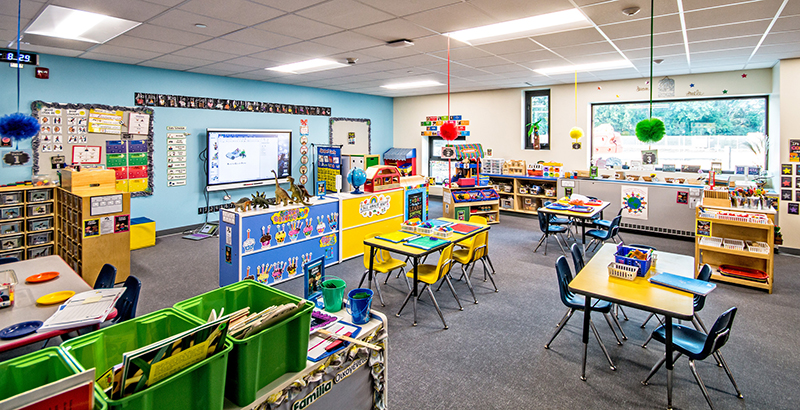 "Kids with diverse backgrounds are coming into learning environments," Lowe says, "and we set the stage so everyone is comfortable to learn in a way that is unique to them."
"There's no question that [design] is beneficial," Boryszewski says. "At the end of the day, if I had to pick one thing [that stands out], it is the joy on these kids' faces learning in dynamic spaces. The kids are excited to be there."
Get stories like these delivered straight to your inbox. Sign up for The 74 Newsletter