Collective Action Can Change Our Schools So Low-Income Children of Color in L.A., and Across the Country, Can Succeed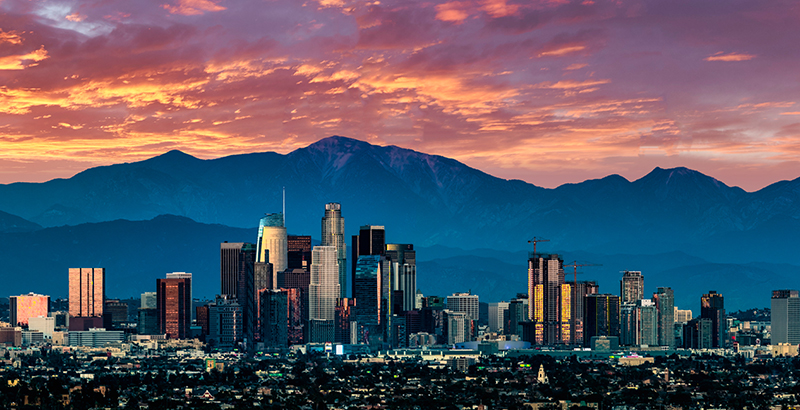 If I were a child right now, facing this pandemic and all the accompanying issues plaguing our city and country, I am not sure I would make it. If a young Ana had to navigate learning from home and experience financial insecurity while balancing the very real threats of a global pandemic, I most likely would not have survived, let alone thrived.
My family immigrated to this country when I was just 4 years old. My parents raised a large family on a small income in Los Angeles. To access a better education, I paid for my Catholic high school tuition by working 32 hours a week. If, like so many families right now, I hadn't been able to work or pay my tuition, it's impossible to say where I would be.
Years later, as I raise my own son, I recognize how the privilege I've amassed in my life means that I can navigate a world on fire with a kind of facility my own parents, just a generation ago, could never have managed.
My son doesn't have to worry about Wi-Fi access, as so many families must. We can safely access outdoor spaces, in a way that so many families in urban neighborhoods cannot. I am an educator who can facilitate online learning, a luxury so many families are hungry for right now. Sadly, as the pandemic continues, it is clear that only those with a relative amount of privilege are able to negotiate the reality of online learning with anything resembling ease.
The realization that my own 8-year-old self might have never made it out of this pandemic has pushed me to think about how my organization, Great Public Schools Now, must do our work differently. Great Public Schools Now was founded to accelerate the pace of improvement in Los Angeles education by investing to create 35,000 quality public school seats in the district. That goal remains our North Star — but our approach to getting there is shifting.
The reality is that taking an antiquated education system — one that was overstretched, underperforming and resistant to change even before 2020 — and just moving it online simply won't work. My organization, and others like it, must focus on creating space and capacity for the level of change our children deserve. They must fund the unconventional and foster creativity to meet the needs that COVID-19 exacerbates. They must convene a broad and diverse group of organizations equally committed to improving educational outcomes for all children. And they must equitably direct resources to the students, families and communities least served by their education system, whether online or in person.
Our work advocating for ideas and policies that can help drive lasting change in Los Angeles public education has been accelerated by the pandemic to focus on investing in solutions that respond to this moment and directly impact the lives of students and families.
This summer, we launched our Accelerate Grant Program, which funds school-based projects that would otherwise not be funded due to the budget constraints surrounding COVID-19. These one-year grants support work in both charter and traditional public schools that will accelerate student achievement and close opportunity gaps. A few of those projects include investing in tools that help build relationships between families and teachers engaged in distance learning, developing curriculum that aligns social justice, critical action and literacy, and implementing a reading theater program in which students put on their own production.
To increase the number of quality schools in Los Angeles, we invest in schools that show great promise. Our Quality Seats Grant Program spotlights successes across Los Angeles and expands them, in both L.A. Unified School District and city charter schools.
Finally, and most importantly, we bring together those who have sought needed reform in public education — a system that is failing Black and brown students — with those seeking to reform the inequities that plague our housing, health care and criminal justice systems. For too long, these advocates have operated in silos. Our Collective Action group convenes leaders across various Los Angeles political, business, labor, education and nonprofit sectors to push for policies and conditions that will improve the lives and educational opportunities of children.
We have seen the power of diverse, collective effort through our first One Family LA initiative, a partnership with the Los Angeles Urban League, Innovate Public Schools, Para Los Niños and more than 25 other organizations to raise funds and directly disburse $2 million in emergency financial assistance to more than 4,000 families economically impacted by the coronavirus pandemic.
In a time of such intense upheaval, with limited financial resources and an uncertain future, it is easy to fall back on what we know. However, if thousands of low-income students of color are going to not only survive this pandemic but emerge thriving, we need collective action that is transformative, responsive and community-led.
As leaders of color, we not only know the needs of the communities we represent; we also have the solutions ready to address long-standing inequities. Our hope is that more organizations across the city and country will join us in investing in leaders of color and supporting collective action to ensure that our communities — those most affected by the inequities of the pandemic — can have access to quality schools now.
Ana Ponce joined Great Public Schools Now in 2019 after almost 18 years at Camino Nuevo Charter Academy, where she led the organization as it grew from one to eight schools. Ana grew up in Los Angeles and spent a decade as a classroom teacher and founding team member of the first startup charter school in South L.A. before joining Camino Nuevo in 2001. She is a national board member of UnidosUS, a national advocacy organization, and a founding member and advisory committee member of EdLoC, an organization dedicated to elevating the leadership, voices and influence of people of color in education and to improving public education through more inclusion efforts.
Get stories like these delivered straight to your inbox. Sign up for The 74 Newsletter