CogniToys Dino Can Answer Kids' Questions All Day Long, in and out of the Classroom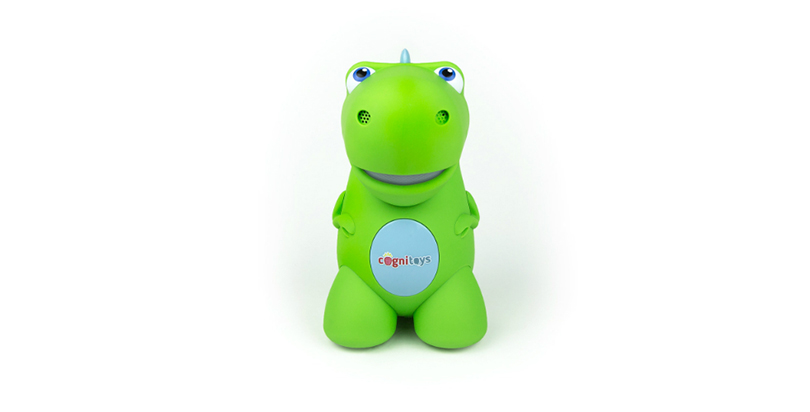 Everything about the
CogniToys Dino
, a 7-inch-tall, wifi-enabled dinosaur that answers questions, screams toy. But JP Benini, chief technology officer and co-founder of Elemental Path and creator of the Dino, believes toys can be simultaneously fun and educational.
Backed by IBM's Watson technology, the $100 Dino has the smarts to handle plenty of play while holding its own in the classroom. The Dino can provide instant answers to students' questions and adapt to a child's line of thinking to introduce new concepts as he or she absorbs content in pre-programmed games.
While Benini doesn't make high-flying educational claims about his toy, he works with educators and content creators to ensure the Dino provides accurate educational content within simple gameplay that can include math and spelling lessons.
"The Dino is actually listening and responding to the child," he says. More complex games involve scavenger hunts that teach students about geography and travel by telling them a story and then asking questions about it. As students play the game, the Dino reacts to answers to ensure they grasp the content. "If they get the questions, we can advance the scope of the gameplay," he says.
Elementary teacher Heather Ludlow of New Jersey's Woodbridge Township School District says asking questions is a vital part of a child's ability to learn. "It allows students to feel confident when they answer something correctly. Additionally, if they are incorrect, they're given a chance to learn something new," she says. "My students are obsessed with the Dino. They love naming him and playing games with him. When we had questions about any topic, we turned to him. He makes research easier, especially for students who haven't quite mastered typing or Google."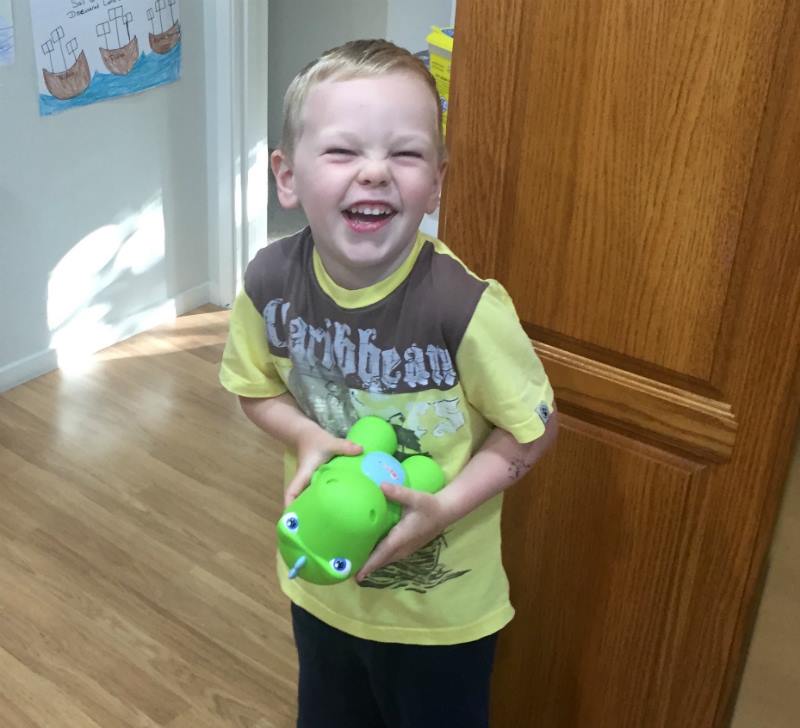 Watson wasn't yet an established brand when Benini entered IBM's Watson Access hackathon in 2014 with a concept of a toy that never tired of answering a child's questions. Elemental Path won the hackathon and, with it, the resources of IBM to help build the initial interface. "What could have taken years of research and development to work out the nuances of a question-and-answer database, we were able to work out in days with IBM," Benini says. "They have been with us every step of the way."
The prototype Dino was created in 2015, and the finished toy was ready for shipping in spring 2016. In just its first few months of availability, Elemental Path's CogniToys sold more than $2 million worth of the Dino.
Benini intended the Dino to be first and foremost a toy, but schools started purchasing 10-packs of them shortly after the launch.
One reason Dino is so useful in the classroom, Ludlow says, is that technology in schools exposes students to tools they will use for the rest of their lives but often don't have access to at home. And because the Dino doesn't have a screen, students are less distracted while interacting with its educational content.
Play, too, is important, especially for Ludlow's first-graders, because it encourages them to use their imagination. "We constantly ask students to be creative, but how can we expect results if we stifle play time?" she asks. "Play allows kids to be kids, which is sometimes overlooked."
As the Dino moves forward, researchers at New York University and Iona College have started exploring its potential uses in the behavioral sciences. Benini also hopes to incorporate other languages for interacting with English-language learners. "In terms of introduction, reinforcement and feedback, the Dino makes a perfect tool for learning a second language," he says. "Instead of a kid yelling at a screen, the Dino is listening and responding if they are correct or not. We are doing all of these educational exercises without the aid of a screen."
---
---
Get stories like these delivered straight to your inbox. Sign up for The 74 Newsletter