Coggins: With COVID-19 and a Need to Attract New Teachers, a 4-Day in-School Work Week Might Be an Idea Whose Time Has Come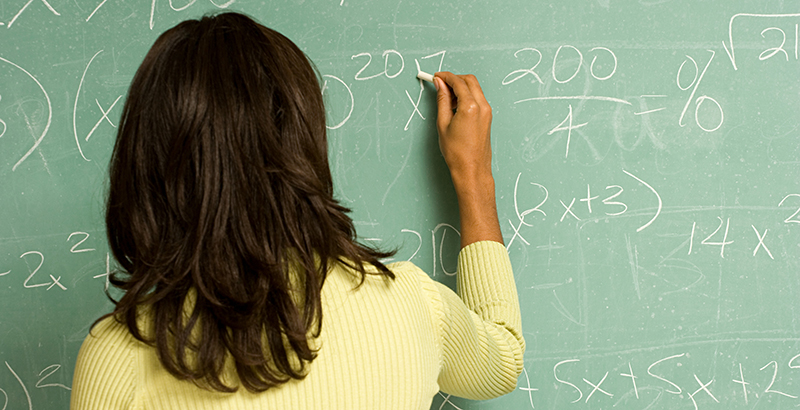 Get essential education news and commentary delivered straight to your inbox. Sign up here for The 74's daily newsletter.
In the 1980s, American Federation of Teachers President Al Shanker regularly advocated for a four-day teaching week. Maybe that is an idea whose time has come, especially at the high school level, where the turbulence of the pandemic and the influx of federal rescue funds have reignited calls for fundamental redesign of the 9-12 experience.
The labor market for professional workers has been changed forever by the pandemic. Whereas blue-collar unemployment soared during the past year, most white-collar work, including teaching, proved possible to do all or partially from home. While most lament a full-time Zoom existence, few in the business or nonprofit world would say a full five days in the office will ever be necessary again. The pandemic accelerated a trend toward remote work that pre-dated it. When the inevitable return to the workplace occurs, employees will not expect to be there Monday through Friday.
Teaching is, of course, different from most in-office work. However, as the return to school begins, there is already evidence that classroom expectations have changed. Across California, as part of reopening agreements, teachers are now allowed to bring their young children to work. Elsewhere, unions are seeking paid child care for teachers who have kids — about half of the workforce. Whether they are adopted broadly or not, these asks reflect a new normal where the lines between work done in the home and work done outside the home are blurring, and the benefits associated with teaching are being reimagined.
There are certain risks for not accommodating teachers' new demands. For one, there are 3.3 million teachers in the U.S., with an annual turnover rate of roughly 15 percent. No other field requiring a college degree must fill that sheer volume of spots annually. Additionally, teachers face a wage penalty for their choice of profession: Other jobs requiring a college degree pay about 20 percent more, a gap that has grown over time.
Enrollment in teacher preparation programs was already declining sharply before the pandemic, and the demographic groups that teaching needs most have been hardest hit over the past year. Educators of color are underrepresented in the nation's schools, and they have higher rates of attrition than their white counterparts. Women, who comprise the vast majority of teachers, have been leaving the workforce in droves during the pandemic. A reimagined work week might provide some relief from the varied challenges faced by the very populations the country most needs leading its classrooms.
Innovative districts, charter schools and nonprofits have demonstrated the capacity to adapt to labor market trends over the past two decades. As baby boomer retirements gave way to a profession dominated by millennials in the early part of this century, new teacher leadership roles and career pathways programs emerged as a means of recognizing the interests of a modern workforce. I founded the nonprofit Teach Plus in that era because I believed that a dated job structure that did not value and retain strong teachers posed an existential threat to American schools, especially in historically marginalized communities. For more than a decade, I worked with hundreds of school and district leaders who saw modernizing teachers' work both difficult and necessary. Yet, the profession has changed only in pockets, evidence that such adaptation is complex to negotiate and sustain.
There are many viable ways to approach work-from-home time for teachers, and they must be developed to fit the local context. A one-size-fits-all approach will not work. In the most basic conception, a work-from-home day might look like it does in much of the white-collar world — five days of responsibilities, with at least one-fifth of the work happening away from school. Yet, there are a range of other possibilities for how to organize teachers' work once the five-day in-person mold is broken. One high school might choose to open for in-person learning only four days per week. Another might set up a rotation so that in-person science happens Monday through Thursday, in-person English is offered Tuesday through Friday, and so forth. A four-day in-person model might be an entry point for creating the reduced-time roles that working parents so often seek and/or structured learning time at home for older students. Some new arrangements may affect salaries and benefits in ways that could be controversial and would need to be negotiated.
As we look toward building the profession of the post-COVID era, I offer a few guiding principles.
1. Start with student-centered design. Nothing is more important for student learning and connection than access to great teaching and teachers. A four-day teaching week may seem like less access, yet some of the most important work of good teaching — lesson planning, preparing student feedback, even collaborating with colleagues — can be done from home. Further, the pandemic has brought non-academic student needs into the foreground. Perhaps a school week that allows students more time to meet with counselors and/or better integrates activities traditionally relegated to out-of-school time as part of the school day would be welcome shifts.
2. Reimagine instructional time. If students are in person with teachers for four days, there are a host of possibilities for their fifth day that connect to larger conversations about improving high schools. Should we continue with some online instruction? Should there be more time in high schoolers' schedules for project-based learning and apprenticeships? Could small-group intensive tutoring, whose efficacy has been shown during the pandemic, happen during the school day? In all cases, thinking differently about teacher time can open the door to thinking differently about the best approaches to student learning.
3. Listen to teachers. Administrators, union officials and state education leaders often rely on their own experiences as teachers to make policy decisions that affect current teachers. Those who actually led a classroom during the pandemic have a unique perspective on what students learned over the past year and how to apply it to redesigning schools. Educators are eager to leave almost all of pandemic teaching life behind, but it is essential to understand which limited pieces they liked and want to keep.
Across education, this could be the moment for bold approaches to the future of school. School administrators and union leaders should be starting conversations now about implications for the contract and how to navigate them. Philanthropy could play a catalytic role, commissioning quick turnaround analysis of where innovation has happened during and before COVID-19, and ensuring that research on the outcomes of an altered schedule happens longer term. Most important, current teachers and students must be at the table, giving voice to the uncharted reality of school today.
Fresh ideas abound and are needed as we shape this new beginning. But we would also be wise to check the archives. Perhaps Al Shanker's idea that failed to gain traction a generation ago has met its moment.
Celine Coggins, Ph.D. is executive director of Grantmakers for Education and the founder of Teach Plus. 
Support The 74's year-end campaign. Make a tax-exempt donation now.